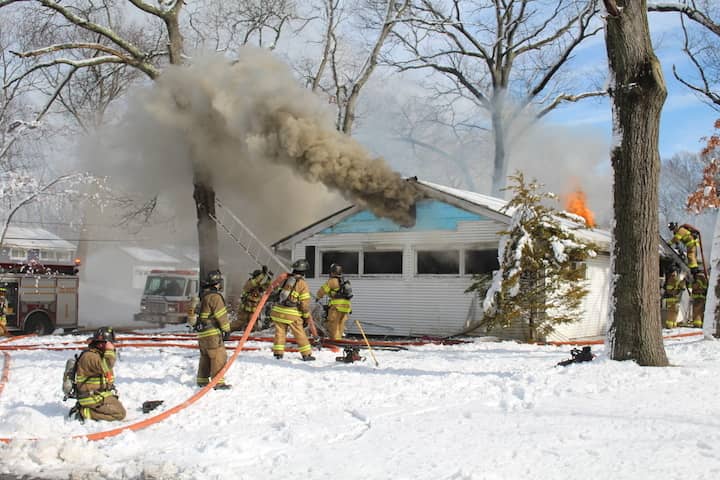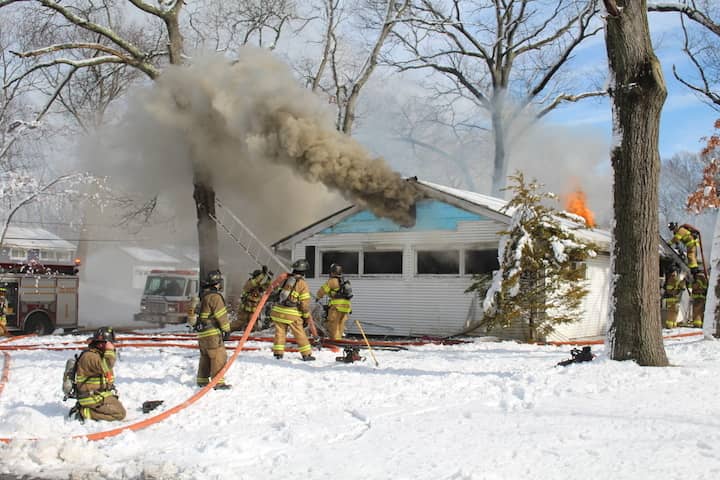 Warwick, RI — A Warwick officer responding to 131 Chatworth Ave. Saturday at noon for a report of a dryer fire found half the house on fire, called the resident, a 93-year-old woman, to the door, and carried her to safety.
Officer Scott Chanthaphouvong, the first responder to arrive, called the elderly woman to the door and carried her away from the burning building, according to a report of the rescue posted to the Warwick Police Department's Facebook page. The woman had mistaken the smell of smoke for her drying clothes, according to the report, and said she wanted to go back inside the building for her cat.
The cat was later rescued as well, police report.
Fire companies were ordered out of the building 20 minutes into the incident, according to a report from breaking news photographer Chris Palmer. The fire was brought under control after about an hour.
Warwick Police took the opportunity to point out the dangers elderly people face in the event of a fire, due to senses that are not as sharp as younger people, and whose responses are slower.
"Reach out If you have an elderly family member or neighbor, and go over their personal fire plan. Remember-never return into a house fire to rescue a pet." Warwick Police wrote. They also provided a link to a fire plan checklist for older adults on FEMA.gov.
"Thank you so much Warwick Fire – She is such a sweet lady & is doing OK now – You saved her life. God bless," wrote Melissa Hynes on Palmer's Facebook post about the incident.
Up in Smoke Older Adult Checklist