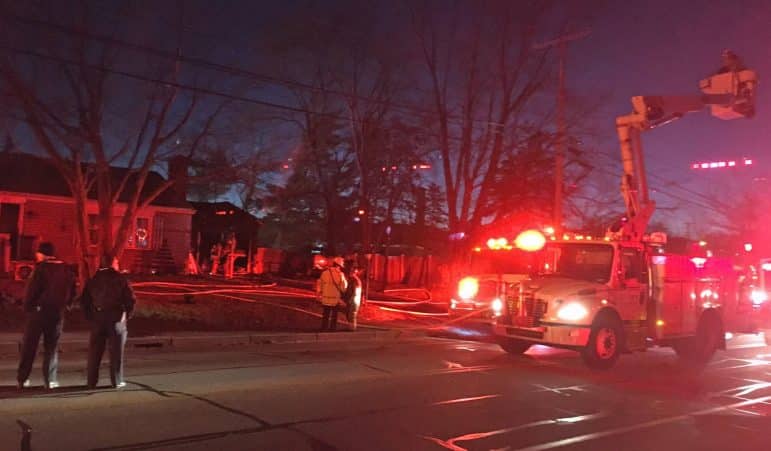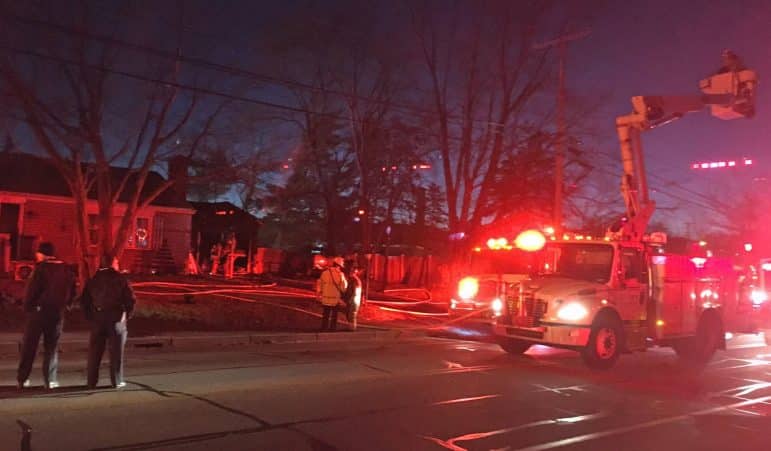 WARWICK, R.I. — Warwick Firefighters responded to a house fire at 436 Sandy Lane Tuesday afternoon at about 3:30 p.m. today, quickly extinguishing flames that started in the single-story building's garage.
At 5:15 p.m., two electric utility trucks were parked outside the home, and firefighters were observing the building. National Grid had responded, as had the Warwick Fire Department's Special Hazards Truck.
The fire began in the garage, then wind pushed it into the house from there, according to Battalion Chief Robert Parmenter.
An off-duty firefighter discovered the fire, which had begun while the house was unoccupied, and rescued a dog from the house after making sure no one was inside. Firefighters responding to the scene had the fire out in about 30 minutes, Parmenter said.