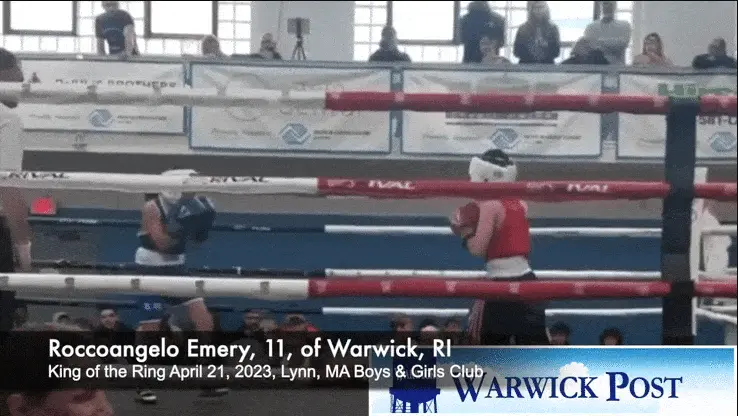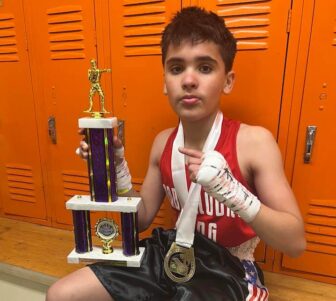 WARWICK, RI — Warwick boy boxer Roccoangelo "Rocco" Emery, 11, dedicated to boxing and fitness for years, is the 2023 New England King Of The Ring Champion following five days of amateur boxing against more than 450 boxers from the U.S., Puerto Rico, Mexico, Ireland and Canada.
The win capped Rocco's second time competing in the event. There's been a lot of work, training and successive victories leading up to the moment.
The past four months has been crazy," Harvey, Rocco's dad, said Sunday. "He got another belt 30 days ago and yesterday in Lynn MA at the King Of The Ring event with over 400 fighters from seven different countries, Roccoangelo won the championship." The win last month was in  Brooklyn, CT for The Battle of the Universe Championship, he said.
"Last year I lost King Of The Ring and this year I really wanted to win this championship," Rocco,a student at Winman Middle School, said Monday.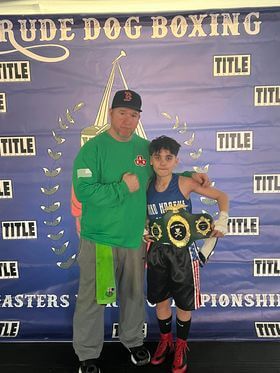 "He trained hard for this fight. Most parents will never understand what it takes for this kid to get ready every fight. The time. The focus. It's a lot of work and time," Harvey said.
"My next goal is to go the New York for the sliver gloves which starts in December in MA, but New York if I win, is in January, Rocco said.
Rocco's trainer, Bry Lemme at Hard-Knocks Boxing Club in West Greenwich, said. Lemme noted in December the Warwick boy boxer is committed to training for the sport, and good at it. "He's a good kid. He always works hard and trains hard."