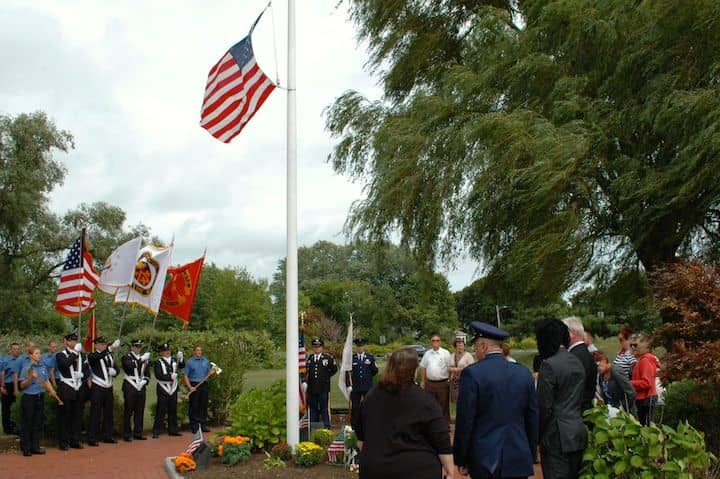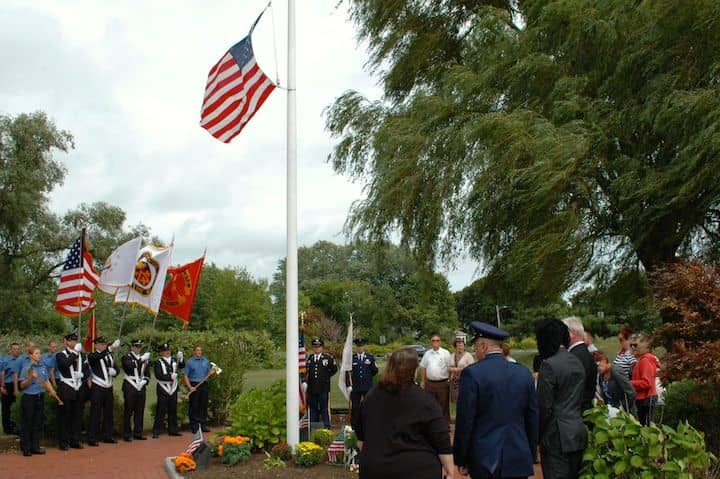 WARWICK — Rep. Camille F.J. Vella-Wilkinson (D-Dist. 21, Warwick) and Rep. Joseph J. Solomon Jr. (D-Dist. 22, Warwick) are inviting the public to attend a Tuesday morning memorial service at Oakland Beach in Warwick to remember the victims of the terrorist attacks of Sept. 11, 2001.
Three Warwick citizens were among the nearly 3,000 people who lost their lives to the Sept. 11 attacks and in the resulting rescue responses after 19 Al qaeda militants hijacked four airliners then targeted them at the twin towers of the World Trade Center in New York City, the Pentagon and, likely, in the case of United Airlines Flight 93, toward the U.S. Capitol. The heroic passengers of that flight, realizing the intent of the hijackers from cell phone conversations as reports of the attacks spread, attempted to to regain control of the plane, which crashed in a Pennsylvania field just 20 minutes short of the Capitol.
Memorial stones bearing the names and images of Warwick's casualties from those events: Carol Marie Bouchard of Warwick, a  Secretary in the emergency room of Kent Hospital; Renee Newell of Cranston, an American Airlines customer service rep at TF Green Airport; and Mark Charrette, an insurance broker at Marsh & McLennan in Morristown, N.J. who was born and raised in Warwick; are part of the City's memorial to the day.
Charette was on the 100th floor of the World Trade Center for a meeting when American Airlines Flight 11 struck the north tower. Bouchard and Newell were on the plane.
"The distance of 17 years has not diminished the sting we still feel from the events of 9-11," said Representative Vella-Wilkinson. "Events such as these serve to bring us closer together as we honor those who fell; and it reminds us of the work we still need to do to combat terrorism around the globe."
The event will begin with a silent march at 10:15 a.m. by military veterans.  There will be a call for a moment of silence at 10:28, when the first tower fell. The Rev. Robert Marciano, pastor of St. Kevin Church in Warwick, has agreed to offer the invocation and benediction. Students of St. Kevin's will recite the Pledge of Allegiance and Cheryl Albright will sing the national anthem.
After remarks by Warwick Mayor Joseph J. Solomon Sr., there will be a reading of the names, placement of flags; recitation of the 9-11 tribute poem and Taps will be played at the sea wall where the Warwick 9-11 monument is located.