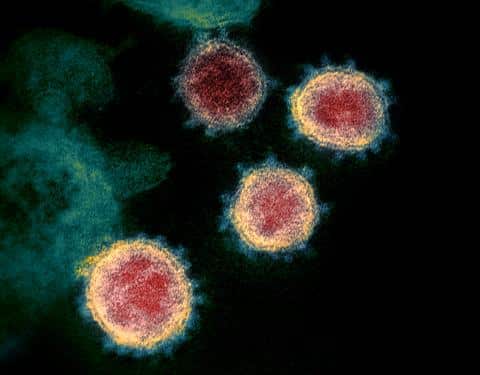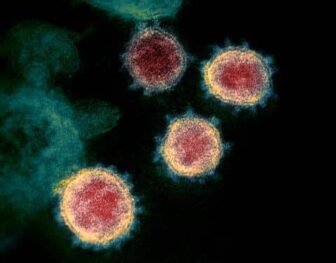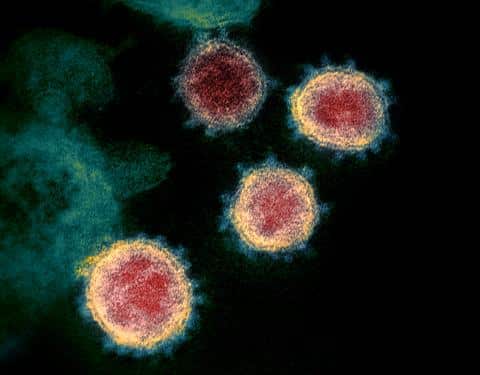 PROVIDENCE, RI — Two days into a February break the Warwick School Committee decided wouldn't warrant quarantines, the RI Department of Health reported the first cases of a more contagious COVID-19 strain in RI, making  mask upgrades and renewed vigilance crucial.
Doctor Jinen Thakkar, hospitalist at Kent Hospital and Assistant Professor at Brown University's The Warren Alpert School of Medicine, also one of the Medical Directors at the Kent Field Hospital, said the new strain, B.1.1.7, coined the U.K. variant, is 35-45 percent more contagious than the strain circulating in Ocean State so far. Studies into whether its also more fatal are underway.
In response to the U.K. variant's spread through the United States, the CDC and other health officials are recommending doubling cloth masks and using better masks.
"The CDC has come out with such recommendations last week and I would absolutely encourage on using such double cloth masks or 3 layered surgical masks. If work entails being around other people can also consider using KN95 masks," Thakkar said.
KN95 masks, made in China, are said to filter out 95 percent of particles including the coronavirus that causes COVID-19. Only a handful of the KN95 masks have been certified by the FDA, however, according to Health.com.
Dr. McDonald has also recommended using the KF-94 mask (view at 21:59), the Korean-made version of the KN95 which filters 94 percent of particles. The masks are common in South Korea to filter dust from the air in that country. A small study last year showed the masks roughly equal to the U.S. version of the masks – N95 masks. They're also cheaper, $2 a piece, and more available than the N95.
Both McDonald and Thakkar cautioned people to thoroughly research sources before purchasing the masks from them.  In each case, counterfeits are a risk, but this article from NPR outlines a number of tests for your masks – buy a few and test them to gauge to the best of your ability that you've got legitimate filters before you buy more.
Warwick Post asked Thakkar a series of additional questions about the new strain and what that means for Rhode Island and Warwick families enjoying February break. The doctor's answers are printed below:
Q: What does this mean for folks enjoying February vacation from school?
Thakkar: We need to make sure we do not take our guards down. Continue to socially distance, continue to mask when around people. If travelling out of RI for vacation week, please quarantine as per recommendations from CDC as well RI Dept of Health. Imperative that they test themselves after arrival back to RI as well as in 7-10 days time. Monitor for any symptoms which maybe suggestive of COVID infection and get tested accordingly.
Q: Do more infections make it easier for new variants to develop?
Thakkar: Yes that is correct. When the virus has a free pass to spread, they multiply at a much higher rate in such infected individuals and lead to further mutations. Even the US has identified its own variants and there seem to be 8 such US variants as well.
 Q: What would you say is the most important thing to keep in mind given this new variant?
Thakkar: We need to continue masking, using better quality masks as described above. Continue to socially distance. Continue to avoid social gatherings as we have been. Most importantly please get vaccinated when it is your turn!
Q: What else would you recommend people do?
I think the biggest push needs to be to get the majority of the population vaccinated in the shortest possible time. Both the vaccines from Pfizer as well as Moderna work against the UK variant as well as the South African variant from data available, it seems. It is hence imperative that people get such a vaccine to prevent large-scale spread of these variants in the community.