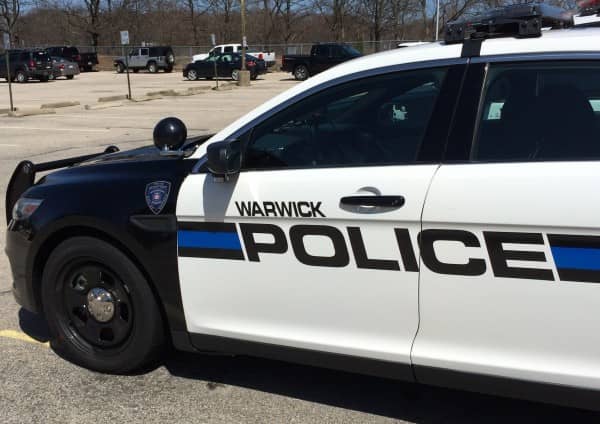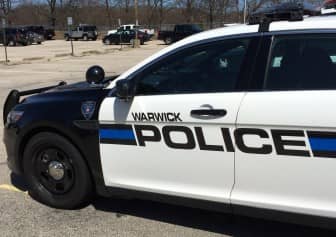 WARWICK, RI  — Warwick Officers Jeffrey Taranto and Timothy Lipka were called to 5880 Post Road Sept. 16 at 2:25 a.m. for a report of a vehicle crashed on the median with injuries, finding a truck and its driver, both with serious damage, and charged the latter with DUI after transporting him to the hospital.
Taranto arrived at the address, finding a North Kingstown officer already there. The NK officer told Taranto the driver was already being treated by rescue personnel. Taranto also noted the truck, a white 2001 Ford pickup, was facing south and had apparently crashed into a tree, and had heavy front end damage.
Taranto followed the ambulance, with the driver inside, to Rhode Island Hospital, and spoke with the man, later identified as Jonathon Myers, 28, of 155 Lockwood St., West Warwick. The officer noted Myers' face was bloodied, appeared to have lost teeth, and also had lacerations on his head, and his eye was severely bruised and swollen shut, according to the report.
When asked how much he'd had to drink that night, Myers said he'd had a "bunch of beers" according to Taranto's report. Myers also said he'd ended the evening with a vodka and Red Bull. As they spoke, Taranto said he noticed a strong odor of alcohol on the mans breath. However, Myers' injuries prevented a formal breath test, or sobriety tests, according to the report.
Taranto issued Myers a summons to Third District Court for a charge of DUI, first offense, blood alcohol unknown, and issued a violation for refusing to submit to a chemical test. He was also cited for failing to wear a seat belt, and driving without insurance, with an Oct. 7 court date.