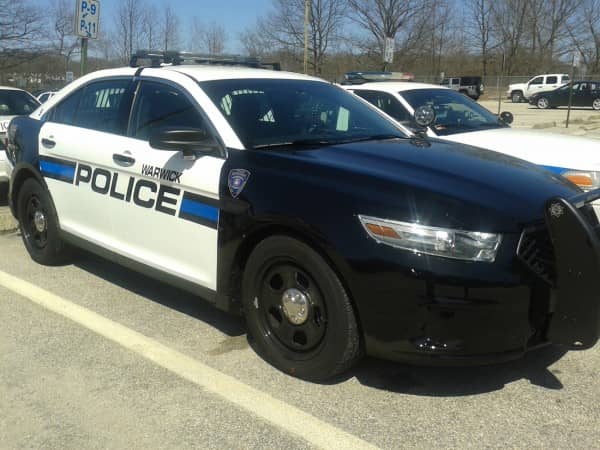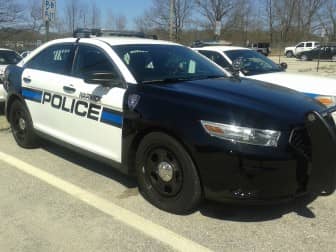 ---
Editor's note: Warwick Post will update this report as more details become available.
Update: Warwick Police have identified the man arrested as William Leavit, 41, of 123 Payton Ave.
The gunshots he fired were at his home, into a kitchen cabinet, police report. The pistol he used has benn recovered.
WARWICK, RI — An off-duty Newport officer noticed one of his neighbors acting strangely this morning at about 9:30 a.m., and alerted Warwick Police when he realized the man was carrying a gun, attempting to secure him as the man ran back and forth from his home, then fired shots inside the house before officers arrested him.
Dep. Chief Michael Babula said the off-duty officer noticed his neighbor acting strangely and went outside his home to speak with him, then noticed the man had a gun.
"He confronted the man and the guy ran," Babula said. The off-duty officer asked his wife to call 911 and chased after the man, down the street, in front of the man's home. The man disappeared briefly into the yard, Babula said, then returned without the weapon.
The officer attempted to hold the man there, instructing him to lie down on the ground and wait for Warwick officers, but the neighbor jumped up and ran back into the yard.
"The subject momentarily obeyed that command but then quickly got up and told the off-duty PO 'you're not going to shoot me' and he turned around & headed back to the area of Tidewater-Payton Dr. & entered a home located at the corner of that intersection, [sic]" said WPD Chief Col. Stephen McCartney.
The man ran into the home, where he fired four shots, Babula said.
Warwick officers arrived on the scene, spoke with the Newport officer, and were able to locate the man and arrest him.
"The subject then came out of the rear of the house and was immediately apprehended by WPD Officer White at gunpoint without incident. It was then determined that this subject did not have the gun on him," McCartney said.
The officers searched the house to make sure no one was harmed. Police have secured the house until a search warrant can be obtained for a more thorough search, McCartney said.
"The subject in custody is now at KCMH undergoing a medical examination. A determination as to charges will be made as soon as the investigation will allow since it is still on-going at this moment," McCartney said.
The man will likely be charged with firing a weapon inside city limits, Babula said.
Babula said all the officers involved in the arrest showed remarkable restraint during an extremely trying series of events.