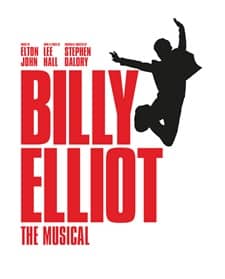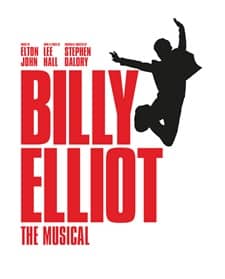 WARWICK, RI — Ocean State Theatre Company (OSTC), opens their fifth season with "Billy Elliot: The Musical," directed by Producing Artistic Director Amiee Turner, in her 20th production for the company.
The theater's opening season production, sponsored by Charland, Marciano & Company, CPAs, LLP,  tells the inspirational story of a young boy's struggle against the odds to make his dreams come true.
Set in the UK, in a northern mining town, against the background of the 1984-85 miners' strike, the musical follows Billy's journey as he stumbles out of the boxing ring and into a ballet class, where he discovers a passion for dance, inspiring his family and community, changing his life forever.
Featuring a timeless score by Elton John, Billy Elliot: The Musical weaves together sensational dancing and a powerful story, which has captivated audiences around the world. It is a funny, uplifting and spectacular theatrical experience that will stay with you forever.
John Jay Espino, who music directed previous OSTC productions of It's a Wonderful Life, Les Misérables and The King and I, returns as Musical Director and Rachel Bertone, whose choreography has been seen on stages in New York and Boston, is making her OSTC debut as the choreographer. In the lead role of Billy, Ocean State Theatre Company is thrilled to welcome Matthew Dean ofCalifornia, who began dancing at the age of two and was recently awarded the title of Junior Mr. Dance of California 2016 and placed fifth in the 2016 NCBGA State Championships. He made his musical theater debut as Billy in Children's Musical Theater San Jose's Marquee Production of Billy Elliot last spring. Shannon Lee Jones of Boston, who appeared as Angelique in La Cage aux Folles on Broadway, will be making herOSTC debut in the role of Mrs. Wilkinson, the dance teacher. In the role of Dad, Christopher Swan of Vermont will return to OSTC having appeared in productions of 1776, Breaking Legs, Gypsy, Race, Legally Blonde, andThe King and I. Zaven Ovian of Burlington, Mass. and Sarah Polen of Boston, who will portray Tony and Grandma respectively, are both making their OSTC debuts, along with Tony Weissinger of Hopkinton, Mass., who will be playing Billy's best friend, Michael. Other performers include JP Ferragamo of South Kingstown,Matthew Gorgone of Smithfield, Tess Jonas and Greg LoBuono of Boston, Brad Kirton and Tommy Labanaris of Coventry, Greg London of South Carolina, Melissa McKamie, Ashley Rubin and J. Morgan White of New York and Brian-Barry Pereira of Swansea, Mass. Local youth performers include Calista Heart Aguinaldo, Eva Senerchia and Grace Truslow of Warwick,  Sophie Appel, Amaryllis Miller and Bobby Miller III of Cranston, Isabella Cardi and Victoria Cardi of North Kingstown, Grace Olah  of Franklin, MA, and Carly Williams of Bridgewater, MA.
The show runs from Sept. 28 – Oct. 23. Previews are scheduled Thursday, Sept. 29 at 2 and 7:30 p.m. All other performances will be held Wednesday (except Oct. 5), Thursday (except Oct. 13 & 20), Friday and Saturday evenings at 7:30 pm, with matinees on Thursdays (except Oct. 13 & 20), Saturdays at 2:00 pm (except Oct. 1 & 8) and Sundays at 2:00 pm. Conducting Conversations Live!, a free post-show discussion hosted by WCRI's Mike Maino, will follow the 2pm performance on Sunday, Oct. 2. This season's post show Piano Bar Series, will be held following Friday and Saturday evening performances in the theatre's lobby on Oct. 7, 8, 14 and 15.
The theatre is located at 1245 Jefferson Boulevard, Warwick, RI. Tickets are $39 for preview performances, $39-$59 for all other performances except Thrifty Thursday (Oct. 6) when all tickets are priced at a $10 discount ($29-$49).