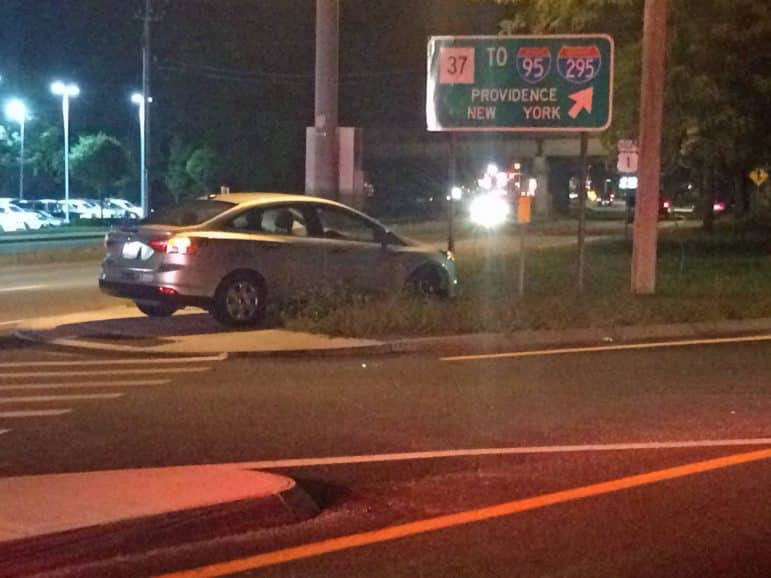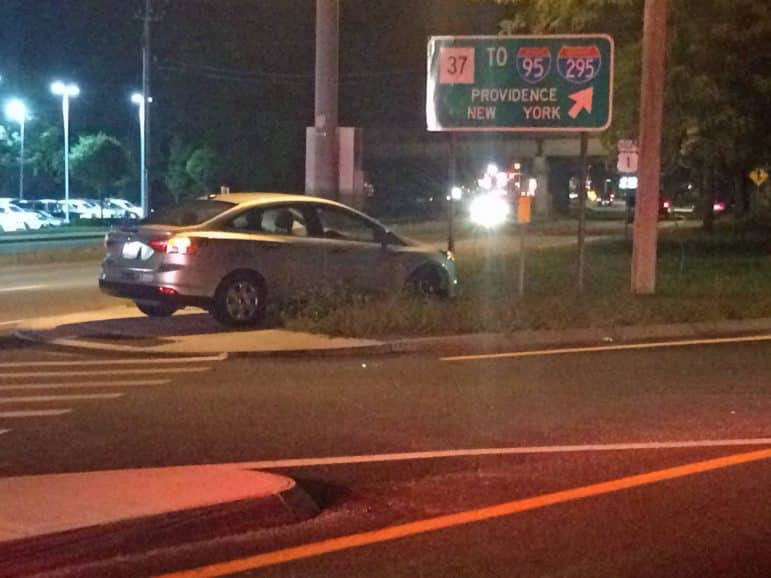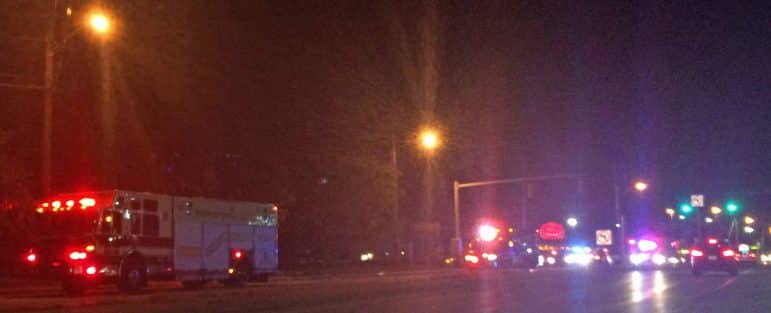 UPDATE — RI State Police report the arrest of the driver of the car on a DUI charge in Tuesday night's Post Road crash at the Rte. 37 on-ramp, identifying her as Kimberly Madden,  32, of 34 Dartmouth St., Bristol, RI.
Troopers charged Madden with Driving Under the Influence of Intoxicating Liquor and/or Drugs, 1st Offense, blood results pending.
Warwick Police advised the barracks of a possible intoxicated operator and the resulting motor vehicle crash on Post Road in Warwick. Madden was transported to Rhode Island Hospital with minor injuries and misdemeanor released with a future Third District Court date.
WARWICK, RI — RI State Police, Warwick Police and Warwick Firefighters responded to a car crash into a pole at about 9:20 p.m. Tuesday night near the Rte. 37 on ramp  Post Road , taking one occupant from the scene in an ambulance after blocking off access to the ramp for about half an hour.
One man watching the scene, who declined to give his name, said he lives nearby on Maple Street. He said he didn't hear the crash, but he did hear all the fire trucks and police sirens converging on the spot. So he came out to have a look.
A special hazards WFD truck, two State Police cruisers, two WPD cruisers, WFD engine and Rescue responded to the crash, where one occupant was removed from the car, a silver sedan which had been driven onto a small traffic island at the entrance of the Rte. 37 on ramp from Post Road, feet away from Gregg's Restaurant.
A few patrons and staff at Greggs were standing outside the restaurant surveying the scene at about 9:40 p.m., but the crash seemed to have drawn little attention otherwise.
A tow truck removed the vehicle from the scene at about 9:50 p.m.
Warwick Post will update this story as more information becomes available.