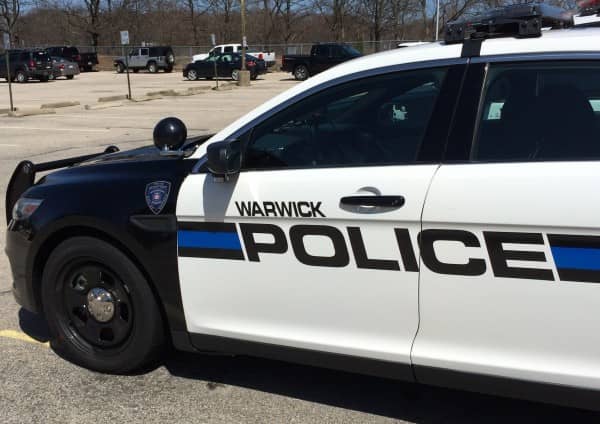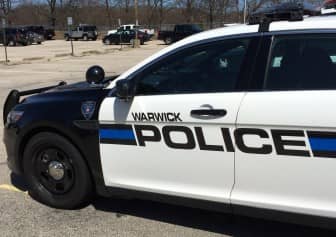 WARWICK, RI — Warwick Police arrested a self-described designated driver from North Providence with DUI Aug. 7 at 1:19 a.m. after she jumped a curb marking the rotary under construction on Greenwich Avenue near Dunkin Donuts, landing in the construction area, causing her car and the work site substantial damage.
When Officer Javier Cabreja arrived at the site of the crash, he took note of a black Hyundai Santa Fe in the construction area of the rotary, its tires blown out, drivers side front and rear doors dented and sporting heavy front end damage, according to the officer's report.
Cabreja approached the driver, later identified as Tara Jaramillo, 27, of 5 Laurel St., North Providence, who had a minor lump on her left forearm. The woman told Cabreja she was not otherwise injured, just rattled by the crash, Cabreja reported.
Jaramillo also told Cabreja that she had been serving as her friend's designated driver that night, and had just dropped that person off when she became confused by the construction and her unfamiliarity with the area, then crashed, according to the report.
Cabreja asked the driver if she'd had anything to drink, to which Jaramilla said she'd had three beers, the officer reported. Cabreja noted her eyes were very bloodshot and watery, and that her breath smelled strongly of alcohol.
Sobriety tests revealed a lack of smooth pursuit in her vision, an inability to walk a straight line heel-to-toe as instructed, as well as an inability to stand on one foot.
Cabreja arrested Jaramilla on suspicion of driving under the influence of alcohol, and transported her to Warwick Police Headquarters, where she registered a .126 and .136 on separate blood alcohol tests. The officer charged her with DUI, alcohol, blood alcohol .10 – .15, first offense, and issued her a violation for failing to stay in the road lane.