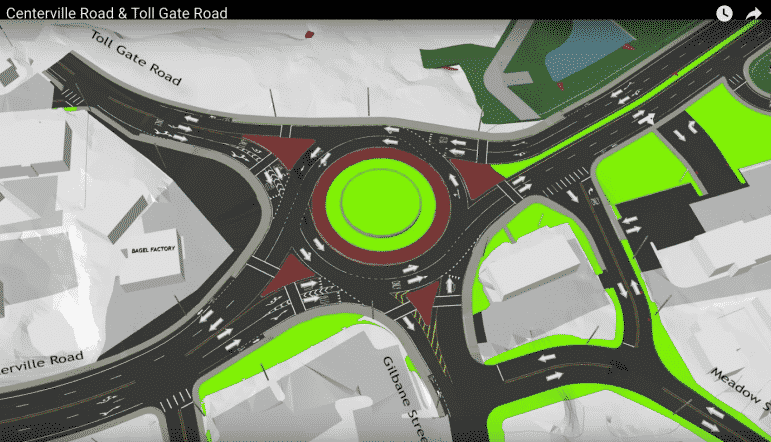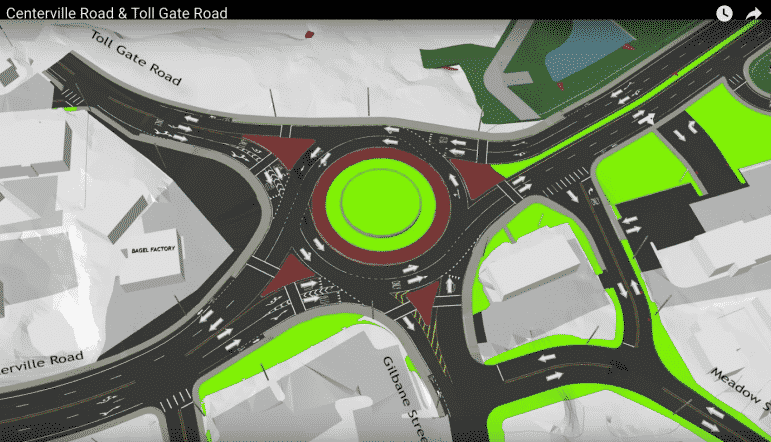 WARWICK, RI — After RIDOT opens the latest Apponaug Circulator Project  roundabout at the Rte. 117 (Centerville Road), Rte. 115 (Toll Gate Road) and Gilbane Street intersection today, work continues to connect it to the Greenwich Avenue and Veterans Memorial Drive roundabout this fall.
A new stretch of road, the new Veterans Memorial Drive Extension, now extends through the land housing the Sawtooth Building, and the former home of the late Warwick Water Tower, nearly ready for traffic.
When that work is finalized in early Fall, two-way traffic will be established on the Circulator project, according to RIDOT.
A time lapse video of work accomplished on the Toll Gate – Centerville Road roundabout:
A time lapse video of work accomplished and in  progress on the Greenwich Avenue – Veterans Memorial Drive roundabout:
A series of photos of the Veterans Memorial Drive Extension, nearly finished, that will connect the two in the fall: