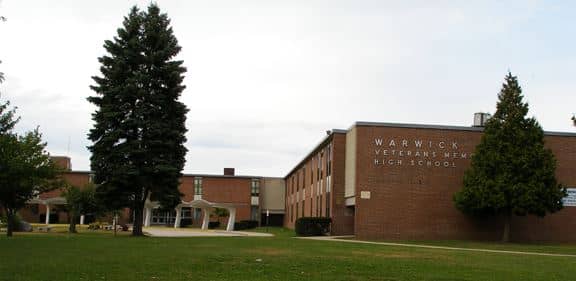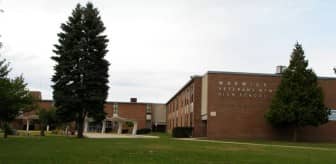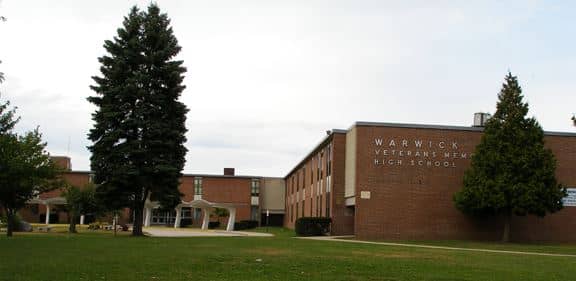 WARWICK, R.I.  — Classes were disrupted today as 44 Warwick School teachers, including 33 Warwick Veterans Middle School teachers, called out sick, the cause of which was a point of disagreement between Superintendent Phil Thornton and Warwick Teachers Union Darleen Netcoh, representing opposing sides in a drawn-out labor dispute.
According to a statement on the Warwick Public Schools Facebook page, 11 teachers were absent at the other secondary schools (high schools and junior high schools), three teachers were absent at Winman Jr. High School,three teachers were absent at Pilgrim High School and five were absent at Toll Gate High School.
At the Veterans Middle School, Thornton said, once he learned there were at least 33 of the school's 87 teachers were absent this morning, "We organized all available substitutes to head over to Warwick Vets," along with about 10 members of the Warwick Schools administrative office.
"Despite nearly 40 percent of the teachers out, all classes are covered at Vets at this time by substitutes and district staff," Thornton said in a statement Wednesday afternoon.
Still, at least one student reported some disruption to the school day as a result of the many teachers' absences.
Matthew Cerullo posted an email he received from Warwick Veterans student to the The Community of Warwick. This is OUR city Facebook page.
"I am still waiting in the auditorium waiting for my period 4 (sic) class. That is the only teacher on my wing that is NOT out. I don't know why there are so many teachers out, but it is insane," the student wrote at about 9:30 a.m. The student also noted Principal Dave Tober took attendance for nearly every home room that day.
In a press release regarding the absences, Thornton referenced the suspicion of an organized sick-out among teachers, whose union remains in drawn-out contract negotiations. Thornton also announced a rumored sick out in late October, that time a day in advance. The next day, a Thursday, about 10 percent of the district's teachers called out sick.
The negotiations, which are simultaneously in arbitration and mediation, have been in the works since the summer of 2015. Warwick School Committee's challenge of an NLRB ruling that Warwick Schools must honor the expired contract in the interim remains before Superior Judge Bennett Gallo, according to Warwick Teachers Union President Darlene Netcoh.
"We have been told by the Warwick Teachers Union that they would never use a "sick out" to protest the drawn out process of teacher contract negotiations.  Fortunately, the virus spreading through the teaching ranks at Vets has had no impact on the students, as we have a 95% student attendance rate today at Veterans Jr. High," Thornton wrote.
When contacted at her office Wednesday, Netcoh reiterated that there is no organized sick-out. Rather, she said, the absences are likely due to a combination of cold and flu season, an unhealthy respiratory environment at Warwick Veterans Jr. High, and a high level of stress teachers are shouldering district-wide.
Netcoh said that some teachers are parents themselves, and may be susceptible to their children's illnesses. Also, she said there are reports of a "sick school" environment at Warwick Veterans Jr. High, including moldy walls and irregular heating conditions, that contribute to illnesses within the building.
Finally, she said, at the secondary level, she said, teachers have received a warning threatening termination if they don't use the school system's electronic grading software.
Thornton, who was fighting a head cold himself, declined to comment on stress teachers may be experiencing. He was skeptical that the teachers are genuinely sick, however, pointing out the discrepancy between the percentage of students out compared to the number of teachers.
"There's no flu strain that just affects teachers," Thornton said.
Also, he said, the Warwick Veterans Jr. High building has been used as a school for several years without a similar level of absences. "So this is atypical," Thornton said.
Netcoh disagreed, saying that several teachers have been struck by flu in past years.
This is the first year that Warwick Veterans Jr. High, formerly a high school has been operating as a junior high school, with many of the teachers and students in the building together for the first time.
"A lot of those teachers are either new to the building or new to working with that age student," said one teacher, speaking on the condition of anonymity.