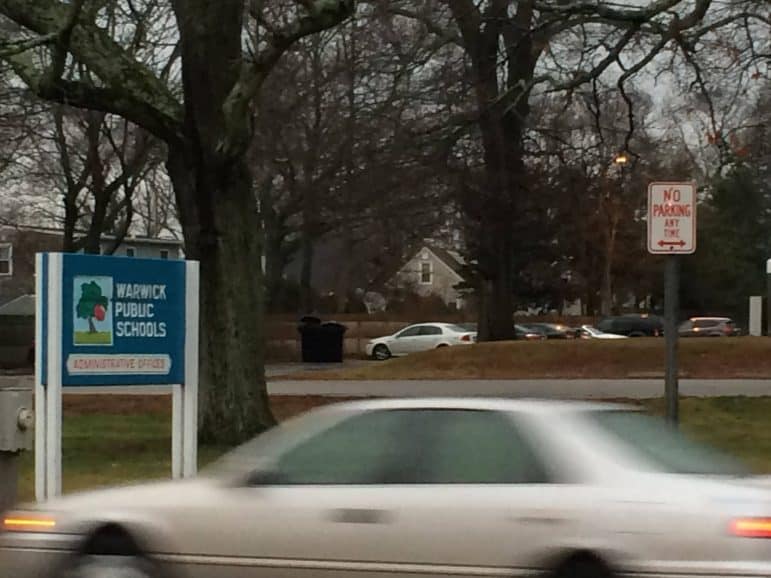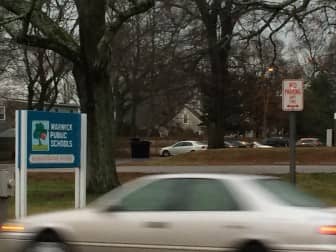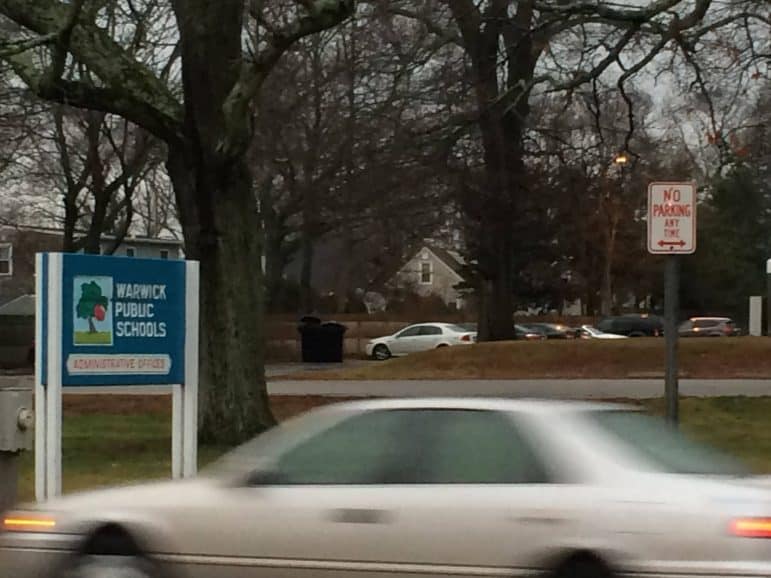 Correction: An earlier version of this story mis-identified Jennifer Ahern as School Committee Chairperson. She is a regular member.
WARWICK, RI  — Eighty-three teachers called out sick Thursday, the day after Superintendent Phil Thornton sent parents an email alerting them to rumors of a district-wide "sick out," an appropriate move, he said, to apprise parents of the potential for a disrupted school day.
According to Thornton's office, the number of teachers who did call out sick Thursday comprised 10 percent of the teaching staff.
"We have received several credible reports that the Warwick Teachers Union is pressuring its membership to "call in" sick tomorrow, Thursday, October 27th in an attempt to disrupt schooling as a way of protesting the state of teacher contract negotiations," Thornton said in his email to parents Wednesday.
Teachers have worked without a contract since Aug. 31, 2015. Negotiations broke down earlier this year, and teachers picketed on Sept. 13 to protest the lingering impasse.
"We are attempting to confirm this information today.   It could be that this is merely a rumor, in which case we will send an email out to you Thursday morning letting you know that schools are operating normally."
In the event of a district-wide "sick-out," Thornton wrote, students would be sent home and schools closed "in the same manner in which school closes early due to severe weather."
"We wanted to give you advance notification of this possibility so you can best plan. We will keep you informed of any developments," Thorton wrote to parents.
But one parent, Monica Hernandez, questioned the legitimacy of the sick-out threat.
"On behalf of me and two other mothers in the class, when we get a call on our cell phone from the school, it means our kid is likely in a major medical crisis. Then for the potential that this was fabricated? Angry doesn't describe how I feel about this," Hernandez wrote in an email to Thornton and the School Committee, noting her son attends the medically sensitive room at his school.
Thornton maintained the alert was the best response to the information he had at hand.
"News of the sickout was not a fabrication. Meetings were held in schools and votes were taken to call out sick. As Superintendent, I have an obligation to let parents know of this possibility.
In your situation with a child in the medically sensitive room, it is critically important that you would have this information. I would be happy to meet with you to discuss your concerns," Thorton wrote.
"Broad claims of innocence and actions of good will aren't enough. I require that you spell this out. For now there is a platform of doubt in parents eyes and there is plenty of room for a vote of no confidence," Hernandez replied.
School Committee Member Jennifer Ahern defended Thornton and his judgement.
"We should all count our blessings that we were informed of this vote, hopefully Phil's message put an end to the majority going along with the very vocal minority. I have a teacher in my neighborhood that does not want to go along with many of the union board directives, and I hope that she is a truer representation of the majority of teachers we have in this district, who would not compromise student education over union tactics. Several parents I had talked to about the potential of a sick out had asked me if the staff is even able to cause such hardship, unfortunately whether or not I agree, my answer is "yes". Many times the hardest truths to believe are the ones that impact our families the most.
I fully believe that Phil's actions were warranted, his first priority is to ensure a safe learning environment. Kids cannot be in schools that are not staffed, it is not safe, and not informing parents would be negligent. As a parent, I want to be fully informed when action within the school buildings have a potential to impact my kids school day. I have many friends in my neighborhood that have shared similar feelings," Ahern wrote.