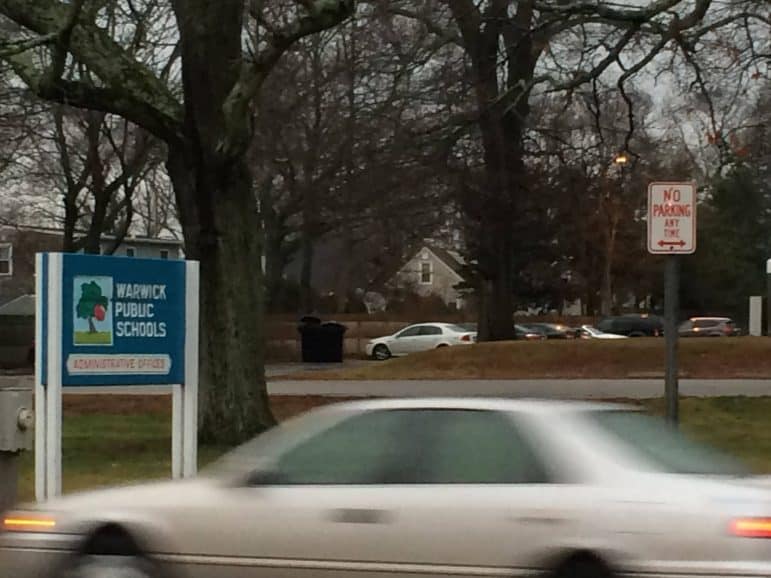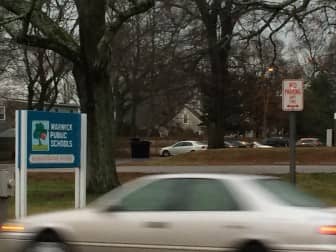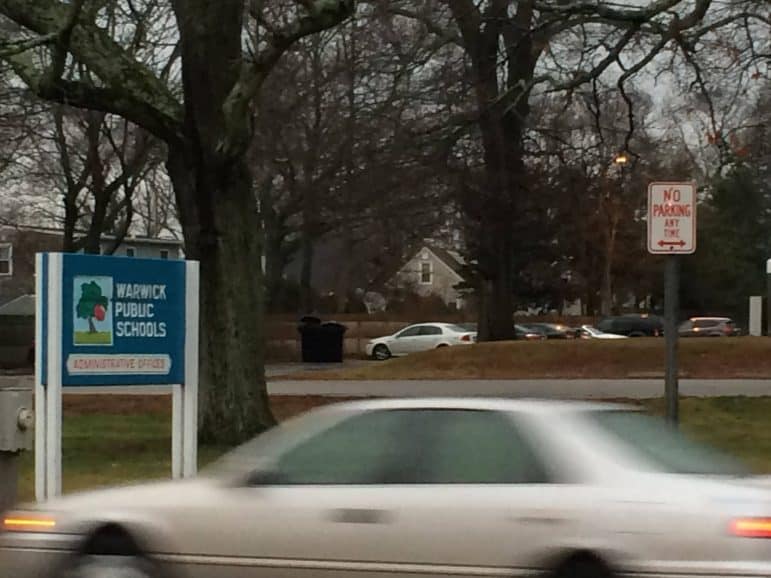 Warwick, RI — The Warwick School Committee and Warwick Teacher's Union disagree on  whether 65 teachers should be laid off this year, or just 20, and settling that may happen in court.
George Landrie, president of the Warwick Teachers Union, said the School Department and Teachers Union should still be operating under the old contract, which expired Aug. 31, 2015, until a new contract is signed.
Under the old contract, the School Committee can give 40 teachers notice about layoffs, and can only lay off 20 of them. "What they did was they sent out sixty-five notices and it looks like they laid off sixty-five," Landrie said.
The positions are mostly among high school and middle school teachers. The teachers would finish their time with Warwick Schools in June. Landrie was present at Tuesday night's School Committee meeting, where all 65 names were read aloud, in open session, "Which I've never seen before," in 25 years, he said.
Warwick Schools Superintendent Philip Thornton, who took the job this year, said he couldn't comment on how layoffs were handled in the past. "The lay off of employees is required to be approved by the School Committee in open session.  We complied with that requirement," Thornton said.
After a 1992 contract dispute between the School Committee and Teachers Union, WARWICK SCHOOL COMMITTEE v. WARWICK TEACHERS' UNION Local 915, et al. the RI Supreme Court ruled that if the Teacher's Union's wanted to continue working under an expired contract, they should begin with filing an unfair labor practice complaint with the State Labor Relations Board, which should rule on the complaint and decide whether the old contract should be observed.
After that, the Supreme Court ruled, Superior Court would have jurisdiction to review the decision of the State Labor Relations Board.
"This is an issue that will be worked out in the legal process.  We are required to provide notice to teachers of layoff by June 1.  We had to comply with that date," Thornton said when asked why the layoffs weren't handled under the old contract.
On Thursday, Landrie said the union's response to the number of layoffs would be "immediate." When pressed for a more specific time, Landrie said their action could come sometime next week at the latest.
That response could be a grievance, which would be sorted out with a meeting with Thornton, an unfair labor practice complaint, or a suit in Superior Court.
"I'm going to consult with our lawyer," to determine which course to follow, he said.
Landrie said the teachers' morale is low. "They're distraught at the moment," Landrie said.
Landrie said he and the members of the Teachers Union are dismayed by the large number of layoffs, particularly in light of previous years' layoff numbers.
Last year, he said, the School Committee noticed 36 teachers, but only laid off nine. The year before, they noticed 29 and only laid off 10.
If the School Committee were to lay off 20 a year, they could get most of the target layoffs within three years. With attrition, the School Committee could reduce teaching staff by as much as 75 or 90 positions within three years, Landrie said.
Thornton said the layoffs were necessary to meet the district's school consolidation plan.