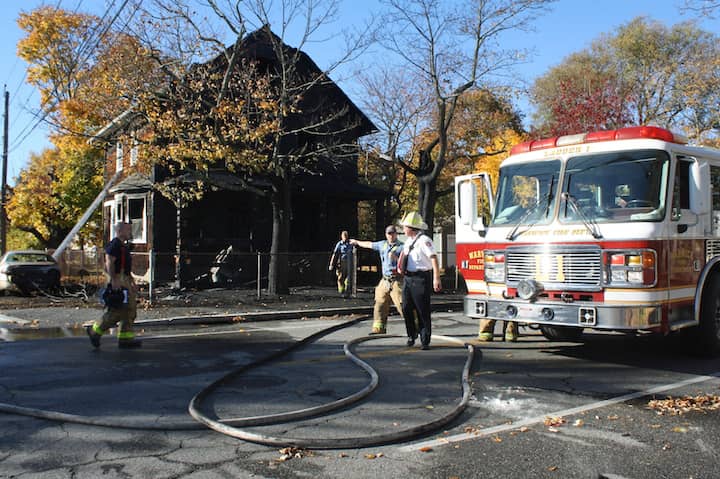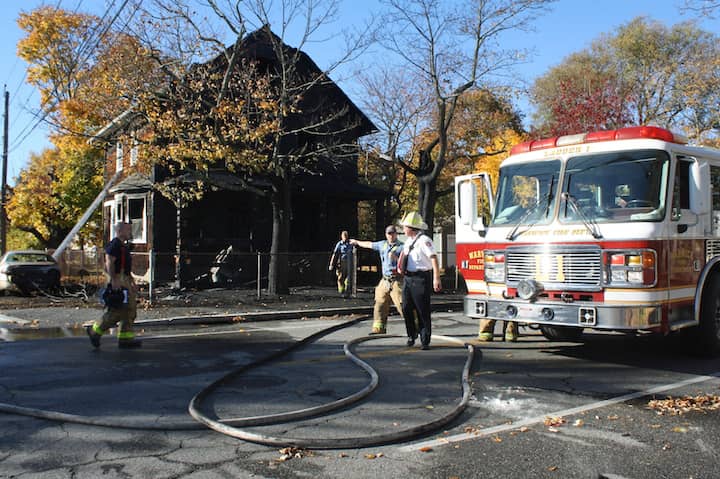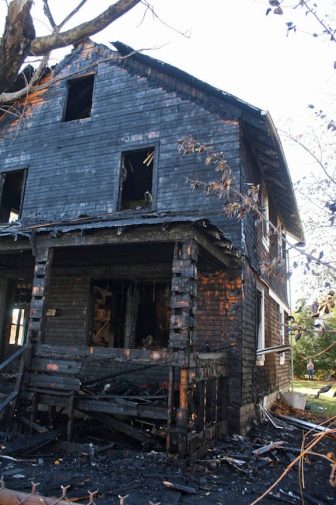 WARWICK – Warwick firefighters responded to a fire at 551 Oakland Beach Ave. just after noon Sunday, safely evacuating a woman and child from the house before fire gutted the structure.
Warwick Police closed off traffic in both directions, and also to both side streets. There were no injuries.
According to firefighters, a passerby, a man from West Warwick, alerted the woman and child inside the rental property.
"As soon as we came on the scene, we had heavy fire in the front of the house. It actually started a brush fire on the west side of the house, and behind it. The fire was put down quickly, and we went inside to do a search to make sure no one else was inside," said Warwick Fire Department Capt. Ed Hannon.
No mutual aid was necessary. A car parked on the side of the house was also damaged.
A viewer-video sent to Channel 10 shows thick black smoke, the porch and front side of the house entirely engulfed in flames, traffic still driving by.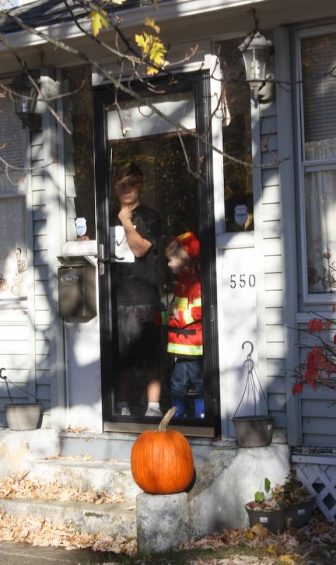 Embers from the flames had blown across the street, igniting a tree in front of the house directly across the street and also to leaves behind that house. The house, 550 Oakland Beach Ave., was briefly evacuated, the residents soon allowed back in. Firefighters hosed down the lawns across the street. "I believe they saved my house," said one home owner across the street, who had returned home after a day of fishing.
Neighbors gathered on street corners to watch firefighters put out the fire. Across the street, 5-year old Tyler watched from his porch, dressed in a firefighter costume. "He loves firefighters," said his mom, who declined to comment further.
Firefighters were awaiting the arrival of Fire Prevention to determine a cause.
"Everyone got out, you can always rebuild a house," said Hannon.
It was unknown what arrangements would be made by the residents of the home. Traffic on Oakland Beach Avenue was reopened at 2:30 p.m.