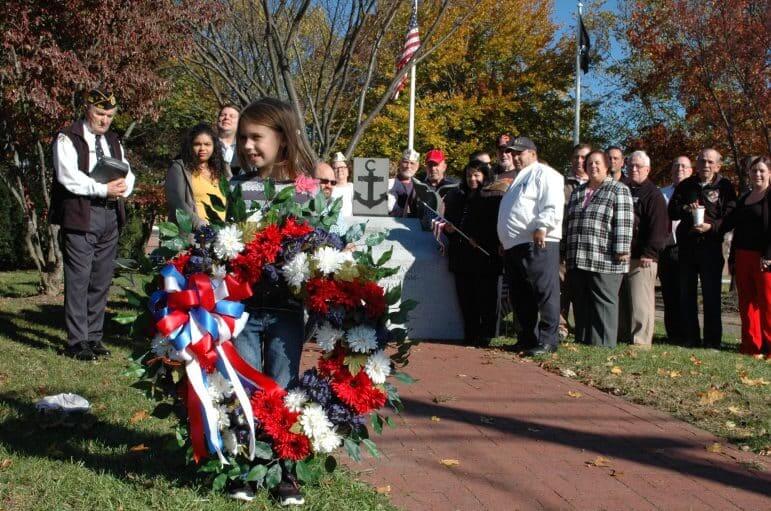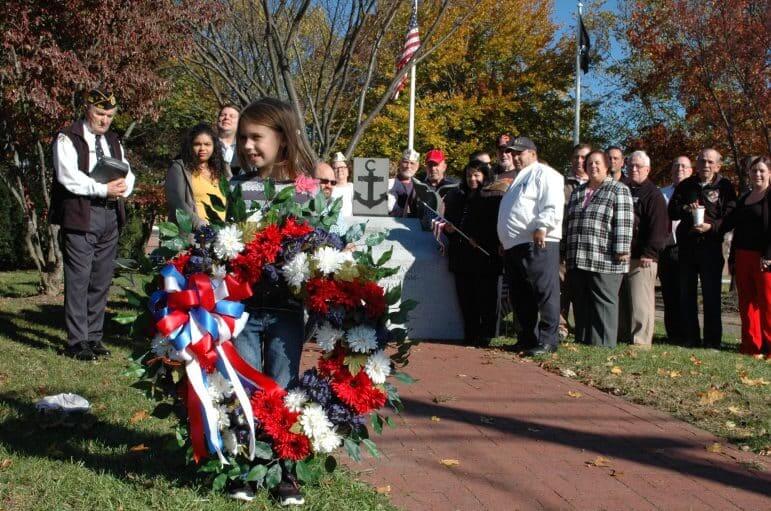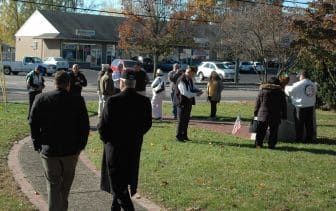 WARWICK, RI — About 20 people — local veterans, city officials and their families — helped the Warwick Veterans Council observe Veterans Day Friday at Warwick Veterans Memorial Middle School.
"May God bless each and every one of you. May God bless our service members, who are in harm's way, may God Bless our veterans, who have kept our country free," said the Veterans Council Chaplain Jim Hickey.
The ceremony was brief, and entailed the chaplain's speech as well as a few moments spent laying a wreath at the Veterans memorial at Warwick Veterans Middle School.