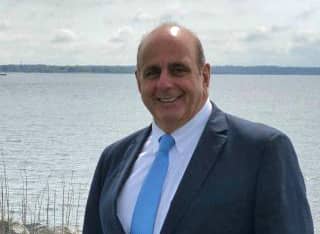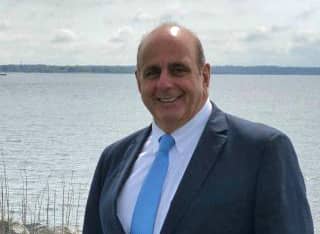 WARWICK, RI — Mayor Joseph J. Solomon took the oath of office on May 16 following former Mayor Scott Avedisian's mid-term resignation to head the RI Public Transit Authority, and the new Mayor announced Wednesday he'll ask voters to give him the job for a full term.
Solomon began his public service in Warwick as the first Chief Judge of Municipal Court, then spent 18 years representing Ward 4 on the City Council – including eight years as Council President before Avedisian's resignation.
Following his unexpected executive promotion, Solomon worked to ensure that city services and the budget process would run uninterrupted, he said.
Mayor Solomon and his finance team worked with the City Council, weathering  the abrupt resignation of Finance Director Bruce Keiser at 3:57 p.m. May 18, two days after the new Mayor took office, and then the announced departure of City Treasurer Brian Silvia the next week. Silvia pledged to stay on through the budget process, then announced he would stay with the City as its new finance director after the budget passed.
In his candidacy announcement, Solomon noted the final adopted budget approved by the Council and signed by him included additional funding for schools, $5 million for road repairs and improvements, and additional funding for parks and recreation services, among other items.
Solomon's first move as Mayor was to suspend beach fees adopted unanimously by the Council in the fall of 2017. Solomon said he believes all residents should have free access to the beach, the seawall and seaside facilities that provide valuable recreational opportunities.
"It has been an honor to serve our great city in all branches of government – judicial, legislative and executive – for more than two decades," Solomon said. "I look forward to building upon the good work we have already accomplished for the citizens and businesses of Warwick."
Solomon is a Providence College graduate, graduating Magna Cum Laude, and holds a Juris Doctor from New England School of Law in Boston.  He and his wife, Cindy, have a son, Joseph Solomon, Jr. 
Solomon also brings experience as a lawyer, small business owner, and accountant to the Mayor's Office.
"Warwick has been my home for more than 40 years," Solomon said.  "It's where we have raised our family and established our business. It's the community that I have been honored to serve in so many ways. If elected Mayor, I look forward to continuing to invest in our neighborhoods and schools, make vital improvements to our infrastructure, and support our business community to bolster the economic development and tourism industries that help our city to thrive."
Solomon filed his papers to run for Mayor of Warwick on Monday.