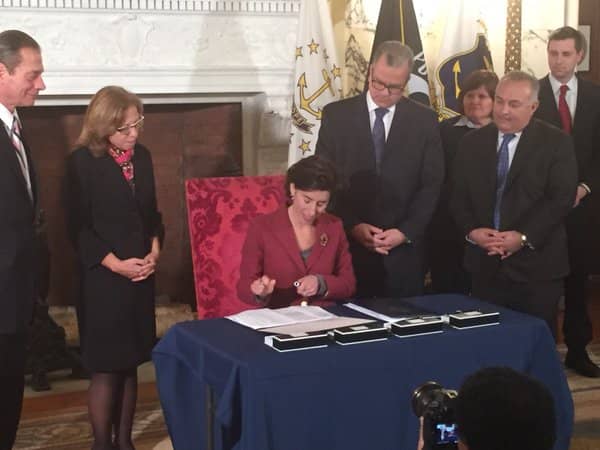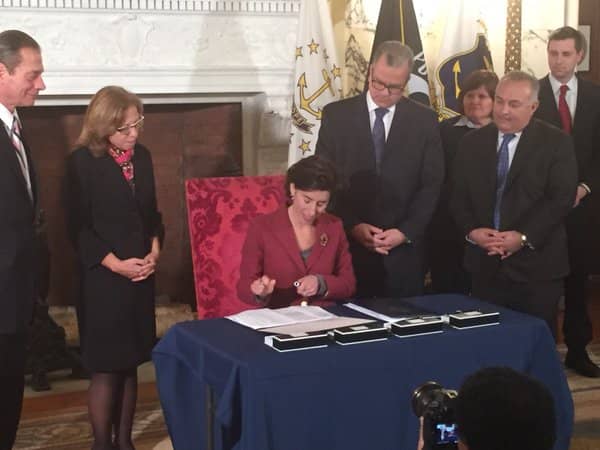 UPDATE – 6:09 p.m.: Gov. Gina Raimondo has signed the RhodeWorks bill into law.
Warwick, RI — The RI Senate voted 52-21 to approve the RhodeWorks truck tolling plan (S-2246) raising more than $300 million to repair state roads Thursday, with all three of Warwick's senators voting for the bill.
Senator Michael McCaffrey (D-Dist. 29), Erin Lynch (D-Dist. 31) and William Walaska (D-Dist. 30) were each among the yes votes for the measure, which now heads to Gov. Gina Raimondo's desk, where the author of the plan is expected to sign it into law.
The truck tolling plan gained overwhelming support among Warwick's state representatives, with only Joe Trillo (R-Dist. 24) and Joe Solomon Jr. (D-Dist. 22) voting against during a 52-21 vote in the RI House Wednesday night.
The bill allows a $20 toll one way on Rte. 95 traffic, from Connecticut to Massachusetts, for a maximum $40 for commercial trucks if they travel both ways on the highway through RI in a given day, according to a report on the plan posted to the General Assembly's website. The tolls would pay for $300 million in borrowing to be added to another $13.9 million raised through refinancing existing bonds, paying for repairs to those bridges and for local roads to repair the state's 117 structurally deficient bridges, and to maintain roads and bridges moving forward.
Rhode Island bridges, according to both opponents and supporters of the bill, are ranked the worst in the US.
Fourteen preliminary locations have been listed for the tolls, including one location in Warwick on Rte. 95 over Toll Gate Road (Rte. 117) and Centerville Road (Rte. 115).