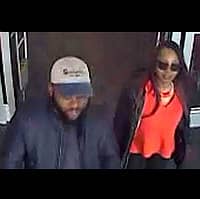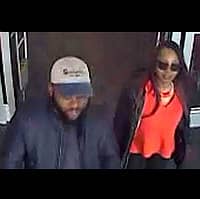 Warwick, RI — Warwick Police are seeking the public's help in locating a couple recorded on video using fake credit cards at Providence Place Mall and at Warwick Mall.
On Saturday, Jan. 9, a woman reported that her debit and credit cards were taken from her wallet and then used at several locations at the Warwick Mall and Providence Place Mall, according to a Warwick Police posting to the RIMostwanted website.
Detectives determined that the cards were used for numerous purchases at in Warwick at Target and Nordstrom Rack.  The cards were again used fraudulently at the Providence Place Mall.  Altogether, the suspects bought about $6,000 worth of merchandise using the stolen cards.
Police were able to retrieve video of the suspects from one of their purchases, and provided stills from the footage to aid the public in identifying the couple. The pair were driving a maroon colored Dodge quad cab pickup truck with unknown registration plates.
Police ask anyone with information about the suspects' identities, or where they are to contact them at  401-468-4239 and ask for Detective Dave Morrow.