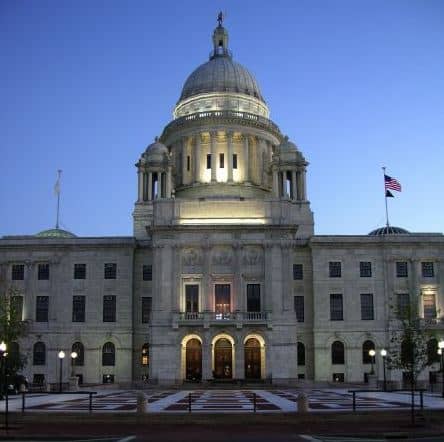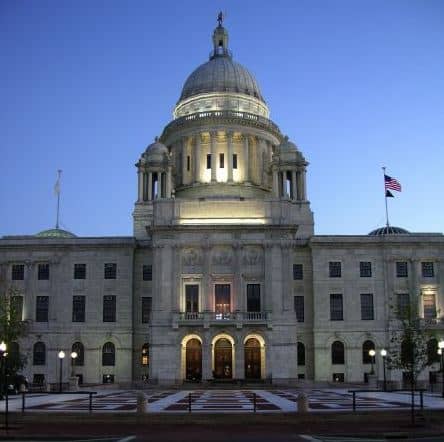 Warwick, RI — The RI House voted 52-21 to approve the RhodeWorks truck tolling plan (H-7409) raising more than $300 million to repair state roads after an eight-hour long debate Wednesday, with Joe Trillo (R-Dist. 24) and Joe Solomon Jr. (D-Dist. 22) the only two Warwick reps voting against.
Warwick's remaining Reps, Eileen Naughton, (D-Dist. 21), David Bennett (D-Dist. 20), Joe Solomon Jr. (D-Dist. 22), Joe McNamara (D-Dist. 19) and Joe Shekarchi (D-Dist. 23), who co-sponsored the bill, voted for the measure.
The bill, which will now stand a vote in the RI Senate Thursday afternoon, would allow a $20 toll one way on Rte. 95 traffic, from Connecticut to Massachusetts, for a maximum $40 for commercial trucks if they travel both ways on the highway through RI in a given day, according to a report on the plan posted to the General Assembly's website.
Fourteen preliminary locations have been listed for the tolls, including one location in Warwick on Rte. 95 over Toll Gate Road (Rte. 117) and Centerville Road (Rte. 115).
The tolls would pay for $300 million in borrowing to be added to another $13.9 million raised through refinancing existing bonds, paying for repairs to those bridges and for local roads to repair the state's 117 structurally deficient bridges, and to maintain roads and bridges moving forward.
Without RhodeWorks, those funds are unlikely to come from the usual sources of road infrastructure monies: federal funding, state bonds and gas taxes.  In particular, gas tax revenue has suffered a blow recently thanks to lower consumption, high unemployment and an economic downturn, according to the report.
Critics of the plain have questioned its economic impact and the specter of privacy violations, and the ease with which the system, if not the law itself, could be adjusted to toll cars as well as the tractor-trailers targeted by the plan.
Trillo said the possibility of the tolls being applied to cars was too great.
"So imagine it. This would be a great windfall for the state. They're (tolling gantries) already built to do it. It's a programming change," Trillo said.
However, as Rep. Stephen Ucci (Johnston, Cranston D-Dist. 42) pointed out, the bill had since been altered to allow car tolls only with voter approval.
The RIACLU, raising privacy concerns, pointed out Wednesday afternoon in a release that the gantries proposed for monitoring truck traffic can, in fact, record all traffic moving through the toll gantries.
"In light of the serious impact on privacy this technology may have, it is critical that privacy safeguards be adopted long before a single gantry is erected," Hillary Davis, policy associate of the ACLU of Rhode Island said Tuesday as the House prepared to vote on the plan.
The ACLU encouraged legislators to adopt language explicitly restricting use and access to the data solely for the purpose of addressing toll scofflaws, and that any data collected belonging to vehicles not subject to tolls be deleted instantaneously. House Republicans proposed amendments addressing those concerns, but they failed with little support.
Ucci also pointed out that a similar measure to destroy records of car travel had already been written into the law.
"This amendment justly protects that fundamental right," to travel freely without undue government monitoring, argued Blake A. Filippi (Block Island and Charlestown R-Dist. 35). But the argument failed to sway most of his colleagues.
The Alliance for Toll-Free Interstates (ATFI) opposes the plan saying tolls increase the cost of delivering goods and services, putting local businesses at a competitive disadvantage and increasing the cost of living for residents. Ocean State Job Lot has also suspended plans for expansion in RI on word of the impending plan, according to a report from the Providence Journal.
As supporters and detractors alike acknowledged Wednesday, Rhode Island's roads and bridges rank 50th in the US, last among the continental states.
Proponents argued the tolling plan places the burden of paying for road upkeep on those most responsible for their wear and tear. According to Federal Highway Administration's 2015 National Bridge Inventory Data, one fully-loaded 5-axle tractor-trailer has same impact on interstate as 9,600 cars.