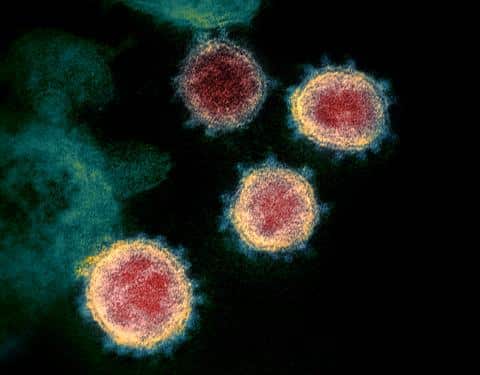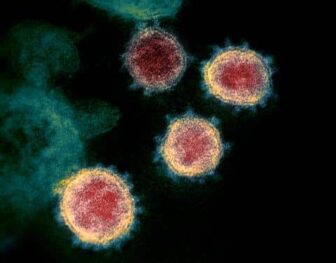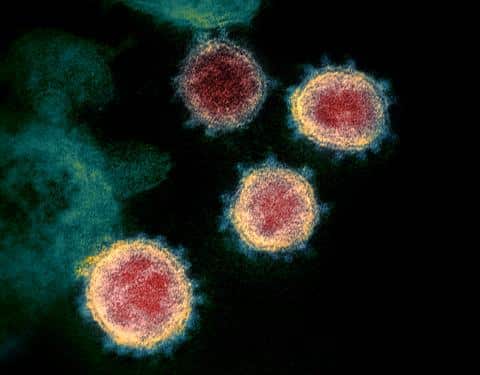 PROVIDENCE — The RI Department of Health reports two new COVID-19 cases identified through testing at the department's State Health Laboratories, bringing the total confirmed cases in the state to 5.
The results are considered presumptive positive cases until confirmed by the Centers for Disease Control and Prevention (CDC). Neither of the new confirmed cases were the passenger TF Green reported it transported directly to a local hospital with COVID-19 symptoms this morning, according to RIDOH spokesman Joseph Wendelken.
One of the patients is a woman in her 50s with recent travel history to Egypt. The second is a woman in her 30s, a healthcare worker at one of the state's hospitals. Her  source of  infection is currently unknown and is being investigated. Both women are recovering at home.
Regarding the woman whose source of infection is unknown, Wendelken said, "We do not yet know whether this is an instance of community transmission."
Community transmission means the virus is contracted, but there is no known association with a traveler.
Extensive contact tracing is being done for these cases. All people who have had direct, face-to-face contact with these people are being instructed to self-quarantine, as is the case with all COVID-19 cases in Rhode Island.
COVID-19 by the numbers
Number of Rhode Island COVID-19 positive (including presumptive positive) cases: 5
Number of people who had negative test results at RIDOH's State Health Laboratories: 58
Number of people for whom tests are pending: 24
Number of people who are currently instructed to self-quarantine in Rhode Island because they had direct contact with a person with COVID-19: approximately 270 (RIDOH is sharing an approximate number because this number is subject to change regularly)
COVID-19 info to keep in mind
If you have traveled anywhere internationally (or anywhere overnight in the U.S.) in the last 14 days, monitor yourself for symptoms of COVID-19. These symptoms include fever, cough, or shortness of breath.
For people who have traveled to China, Iran, Italy, South Korea, or Japan, in addition to monitoring yourself for symptoms, self-quarantine for 14 days. That means do not go to work or school and stay at home.
Whenever possible, avoid close personal contact with people in public. When greeting people avoid handshakes and hugs. Additional guidance is available from CDC.
Although Rhode Island has the testing capacity it needs, people without symptoms should not be tested for COVID-19. Testing individuals with no symptoms is not recommended by CDC.
People who think they have COVID-19 should call their healthcare provider. These people should not go directly to a healthcare facility without first calling a healthcare provider (unless they are experiencing a medical emergency). Healthcare providers have a dedicated number that they are then using to consult with RIDOH on potential COVID-19 cases.
COVID-19: Elderly at Higher Risk
Early data suggest that older adults are twice as likely to experience serious COVID-19 illness. RIDOH is reiterating CDC's guidance for people older than 60 years of age:
Avoid close contact with people who are sick.
Be sure you have over-the-counter medicines and medical supplies (tissues, etc.) to treat fever and other symptoms.
Most people will be able to recover from COVID-19 at home.
Pay attention for potential COVID-19 symptoms including, fever, cough, and shortness of breath.
If you feel like you are developing symptoms, call your doctor.
COVID-19 Symptoms, Illness
COVID-19 is similar to the flu, particularly in how it is spread from person to person. COVID-19 symptoms, which may appear 2-14 days after exposure, include:
Fever
Cough
Shortness of breath
While the illness is similar to seasonal influenza, it is currently less wide-spread than flu. However, it also causes a more serious illness and is less well-studied than influenza.
Person-to-person spread
According to the CDC, COVID-19 is thought to spread mainly from person-to-person.
Between people who are in close contact with one another (within about 6 feet).
Through respiratory droplets produced when an infected person coughs or sneezes.
These droplets can land in the mouths or noses of people who are nearby or possibly be inhaled into the lungs.
Spread from contact with infected surfaces or objects
It may be possible that a person can get COVID-19 by touching a surface or object that has the virus on it and then touching their own mouth, nose, or possibly their eyes, but this is not thought to be the main way the virus spreads.
Public COVID-19 tips:
 Get your flu shot. Flu shots are your best protection against the flu, and they help protect the friends and loved ones around you who may be more at risk of getting very sick because of the flu, such as pregnant women, infants, and older adults. Flu vaccine can also help people avoid flu-related hospitalizations. This allows hospitals to focus on patients with more severe illnesses.
Wash your hands regularly. When washing your hands, use warm water and soap. If soap and water are not available, use alcohol-based hand gel.
Cough or sneeze into your elbow. Flu is spread through coughing or sneezing on other people or into your hands. Cover your coughs and sneezes to prevent others from getting sick.
Stay home from work or school when you are sick.
Avoid touching your eyes, nose, or mouth. Germs spread this way.
Get plenty of sleep, be physically active, manage your stress, drink plenty of fluids, and eat nutritious foods.
Keep surfaces clean (especially bedside tables, surfaces in the bathroom, and toys for children) by wiping them down with a household disinfectant.
Don't wear a mask unless you're sick: You should only wear a mask if a healthcare professional recommends it. Face masks are generally used to prevent sick people from getting other people sick.