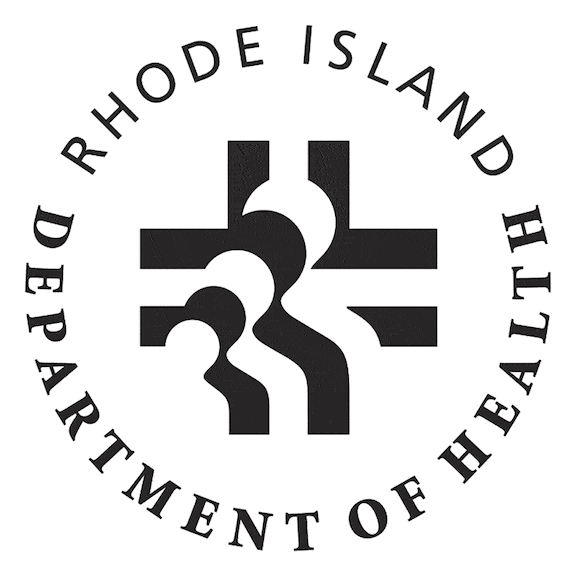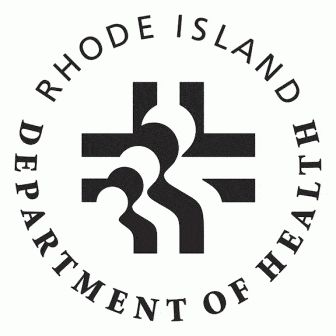 UPDATE – Tuesday, March 10, 11:32 a.m.:  The Rhode Island Airport Corporation (RIAC) received notification from an arriving airline Tuesday morning that a passenger was exhibiting flu-like symptoms.
Airport, airline and public safety personnel immediately put protocols in place to assess, assist and transport the individual directly from the plane to an area hospital and minimize exposure to other passengers, according to a statement by the RIAC on their website.
While it is not unusual for passengers to become ill on flights,  health protocols recommended by the Centers for Disease Control and Rhode Island Department of Health intended to assist the individual and prevent exposure to communicable diseases, the RIAC stated.
Monday, March 9: PROVIDENCE — Gov. Gina Raimondo has declared a state of emergency as the state responds to the spread of COVID -19, and the Health Department has established limits on and screening of visitors at nursing facilities.
It's extremely important right now that we do all we can do to limit or prevent the spread of COVID-19. If you are sick, stay home from work.
Raimondo said the state's best interests are served by making sure people are able to stay home sick if they are ill during the COVID-19 outbreak. Which means employers must provide their employees assurances that they can stay home sick, while quarantined, or to care for sick family, without jeopardizing their work or income. Those who are quarantined must stay home for the full 14 symptom-free days to ensure they're not ill, Raimondo said.
"I am asking every employer in Rhode Island to do the right thing," Raimondo said, "And make sure that when these employees come back, that their job is there for them, that nobody is punished or penalized."
Also, Raimondo said, business owners should make sure that quarantined employees get paid for the time that they are unable to work.
"I am fully aware that what I am asking the people of Rhode Island, the people of Rhode Island, is not easy, is inconvenient, and in some cases will be expensive," Raimondo said. "In the end, it will benefit all of us."
To aid employees and businesses in keeping sick people home, Raimondo established the following changes to unemployment insurance and disability insurance:
If your place of business is closed, or you are told not to come in, and you are not getting paid, you may be eligible for Unemployment Insurance (UI).

Five days of sick leave for people staying home sick or caring for a loved one, even if they are not themselves sick.

Emergency temporary disability and unemployment benefits for all those who are in quarantine or those who tested positive for the corona virus.
DLT will waive the  7-day waiting period for temporary disability insurance, and anyone who is in quarantine or needs to stay home with a child who is in quarantine will qualify for temporary disability insurance for 14 days.
DLT has established a COVID-19 hotline, 401-462-2020 and email address,

[email protected]

. They are intended to provide support to people regarding COVID-19 and employment issues. The phone line is staffed Monday to Friday during business hours.
Raimondo is also calling on President Donald Trump to declare a federal disaster and activate the disaster unemployment assistance program to provide additional relief for people out of work.
Independent contractors are not part of this plan at the moment, Raimondo said. She said figuring that out would be easier with a federal disaster declared to bring in federal resources.
Nursing home visit precautions
If your place of business remains open and you are unable to work, you may be eligible for Temporary Disability Insurance (TDI).
Raimondo made a point of  asking nursing homes to ensure that their employees are encouraged to stay home if they are sick and not penalize them. Health Director Nicole Alexander Scott also warned people who are ill to avoid nursing homes.
"It is absolutely critical, critical, that people who are sick not go into nursing homes right now," Alexander Scott said. Effective now, the following steps will be in place for nursing homes:
Limiting visitors entering
Only allowing residents to leave for medically necessary appointments
Screening vendors and entertainers entering for illness and recent travel history
Facilities that cannot screen for illness immediately will suspend visits until that process can be established.
Lifespan Hospitals visit limitations/precautions
Effective immediately, no visitors will be allowed in adult units at Lifespan hospitals, which include Rhode Island Hospital, Hasbro Children's Hospital and Bradley Hospital:
Hasbro Children's Hospital and Bradley Hospital will have modified policies to allow for accompaniment by one parent. Newport Hospital maternity services will allow for a birthing partner only.
Patients arriving at the emergency department are limited to one accompanying adult, and that person's duration of stay in patient areas will be minimized.
Care New England Hospitals visit limitations/precautions
The following guidelines for visitors are in effect during the COVID-19 outbreak at Care New England Hospitals, including Kent Hospital in Warwick, Women & Infants Hospital in Providence, Butler Hospital and the Providence Center:
No one under the age of 18 will be allowed to visit.
Any person feeling sick with the following systems will be asked to not visit:

Cough
Fever
Chills
Stuffy nose
Runny nose
Sore throat
COVID-19: Elderly at Higher Risk
Early data suggest that older adults are twice as likely to experience serious COVID-19 illness. RIDOH is reiterating CDC's guidance for people older than 60 years of age:
Avoid close contact with people who are sick.
Be sure you have over-the-counter medicines and medical supplies (tissues, etc.) to treat fever and other symptoms.
Most people will be able to recover from COVID-19 at home.
Pay attention for potential COVID-19 symptoms including, fever, cough, and shortness of breath.
If you feel like you are developing symptoms, call your doctor.