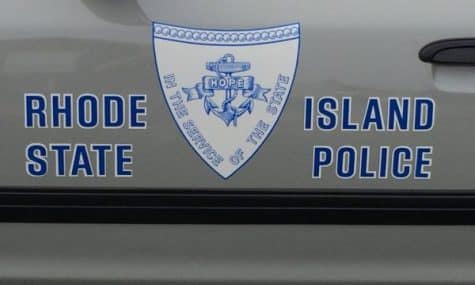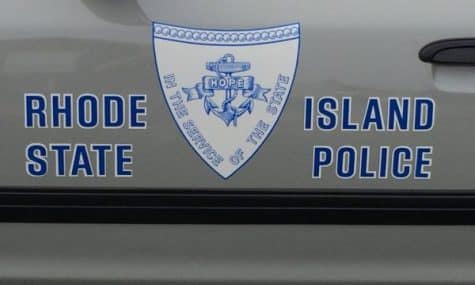 NORTH SCITUATE, RI — The
Rhode Island State Police
remind Rhode Islanders to drive carefully & keep
July Fourth
traffic safe, noting extra Troopers are deployed.
"Whether you're going on a long trip or just going a few miles, please remember to buckle up, slow down, and make a plan to celebrate responsibly," said Colonel Darnell S. Weaver, Superintendent of the Rhode Island State Police and Director of the Department of Public Safety. "We will have additional patrols on the highway to enforce our traffic laws and identify and apprehend impaired drivers."
'Whether you're going on a long trip or just going a few miles, please remember to buckle up, slow down, and make a plan to celebrate responsibly,'
The Rhode Island State Police will have additional Troopers on patrol throughout this long holiday weekend to strictly enforce driving under the influence laws and all other motor vehicle violations, including speeding, aggressive driving, and distracted driving.
RI State Police July Fourth Traffic Tips
The Rhode Island State Police offers the following July Fourth Traffic tips and reminders:
Don't drink and drive. If you are heading to a holiday event, make a plan to get home safely.
Buckle up. Drivers and passengers must wear seatbelts at all times, and children must be properly secured in a child safety seat.
Don't text and drive. Rhode Island law prohibits the use of handheld cell phones and other devices, and it is illegal to text and drive. Set up your mapping app before you start your car, pay attention to the road and other motorist.
Allow extra time. More motorists are expected to travel this long holiday weekend, so allow extra time to get to your destination and avoid driving during peak travel periods, when possible.
Stay alert. Drowsy driving can be as dangerous as drunk driving.
AAA July Fourth Travel Tips
With crowded roads and busy airports, AAA wants to prepare travelers so they can have a stress-free July 4th celebration.
Independence Day will be the second busiest since 2000, as travel volumes continue to trend upwards with no sign of slowing down. It is important travelers are prepared and flexible to minimize stress and enjoy the holiday. AAA offers the following July Fourth traffic and travel advice:
Have a plan A, B and C. Flights, car rentals, accommodations, tours, cruises and other activities are in high demand and availability may be limited, which will impact pricing. Finding last-minute deals is unlikely so it's recommended to look for discounts and rewards, usually available through a membership like AAA. This is also another time when travel agents are a great resource since they may know of a deal that may not be readily available to the public.

Air—AAA finds that the average lowest airfare is 14% more than last year coming in at $201/ticket.
Hotels—Mid-range hotel rates have increased about 23%, with the average lowest nightly rates coming in at $244/night for AAA Approved Hotels.
Car Rentals— Since the holidays last year, the average daily rate for car rentals have continued to increase. With more people traveling, these prices remain on the rise due to continued supply chain issues coupled with growing demand. While daily car rental rates have decreased 34% compared to last year, with the average lowest rate coming in at $110/day, when compared to pre-pandemic years like 2019, rates are $40 more/day on average.

B-E-T on a breakdown-free trip. AAA expects to respond to over 446,000 calls for roadside assistance over the Independence Day holiday weekend. Make sure to get a full vehicle inspection ahead of any long trip but especially for components like a vehicle's battery, engine and tires Even a vehicle in top shape can run into an issue so it's a good idea to pack a well-stocked emergency kit and have roadside assistance just in case.
Beat the rush. Travel on off-peak times or days or pick a hidden gem closer to home. Based on AAA booking data, Friday, July 1 is shaping up to be the busiest day for air travel during the holiday weekend (June 30 – July 4) with Monday, July 4 being the lightest. For those hitting the road, the Thursday and Friday before the holiday are anticipated to be peak traffic days.