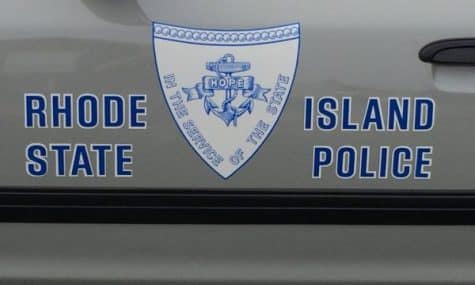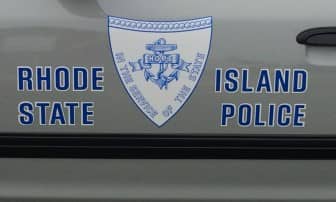 Editor's note: The following Kent County arrests were reported by the RI State Police on their website. An arrest reflects charges against an individual, and does not indicate guilt or innocence.
Warwick, RI – State Police arrests involving Kent County residents and stops in Warwick, West Warwick, Cranston and East Greenwich this week resulted in charges for cocaine possession, embezzlement, and child snatching, the latter committed in 1985:
Former Warwick woman arrested in Texas for 1985 child snatching On Jan. 17, RI State Police announced they had found Kelly and Kimberly Yates, allegedly abducted by their mother, Elaine Yates, from Warwick in 1985, and arrested the mother in Texas, where the three were living under aliases.
 A felony warrant for Child Snatching was first issued for Elaine on Nov. 16, 1988. She did not have custody of her daughters when police found them, according to State Police.
 West Warwick man arrested on no contact order violation At 3:47 p.m. Jan. 17, troopers arrested Gunner Olson, 23, of 586 Providence St., Apt. #3, West Warwick, Rhode Island for a Third District Court bench warrant for Failure to Appear for Technical Violation Hearing on the original charge Violation of No Contact Order out of the West Warwick Police Department.
The arrest was the result of a motor vehicle stop on Rte. 95 South in Richmond. The subject was transported to the Hope Valley Barracks, where he was processed and then turned over to the Adult Correctional Institution – Men's Intake.
Former State Rep. Palumbo arrested for embezzling from campaign finance fund On Jan. 19, members of the Detective Bureau arrested Peter G. Palumbo, 55, of 67 Kearney Street, Cranston, Rhode Island, on an Affidavit/ Arrest Warrant for the following: 1) Embezzlement; and 2) Filing a False Document with a Public Official. Mr. Palumbo was processed at State Police Headquarters and arraigned in Sixth District Court before the Honorable Magistrate Ippolito.
Palumbo, a former Member of the House of Representatives for the State of Rhode Island, was charged for embezzling money from his campaign finance fund.
The investigation was conducted by members of the Financial Crimes Unit, with the assistance of the Rhode Island Attorney General's Office, initiated as a result of an audit conducted by the Board of Elections into the campaign finances of former State of Rhode Island Representative Peter Palumbo, Dist. 16, in Cranston.
The Board of Elections audit revealed that Mr. Palumbo was not accounting for approximately $59,000 in cash withdrawals from the campaign funds. A further review revealed that Mr. Palumbo withdrew approximately $16,000 from ATMs at seven different casinos around the country over the course of five years.
Palumbo was released on $5,000 personal recognizance.
East Greenwich man arrested for cocaine possession At 10:04 p.m. Jan. 20, troopers arrested Justin Mangiante, 29, of 97 Whitford St., Wakefield, RI for 1.) Possession of a Controlled Substance Schedule I-V (Cocaine), 2.) Driving While in Possession of a Controlled Substance, and 3.) Driving with a Suspended License.