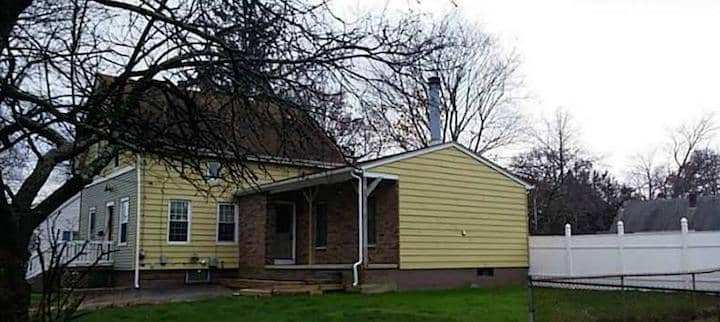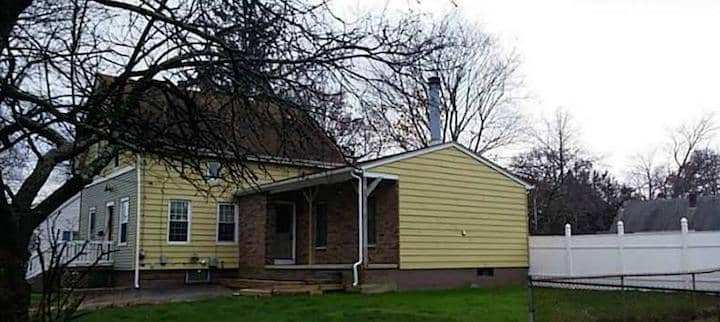 WARWICK, RI — This week's featured home is located in the Norwood section of Warwick at 341 Sargent St., a lot of home for the money at $212,000.
The property, listed by my friend and mentor Carl Coutu's Team with Keller Williams is 1,800 sq. ft.,  on a nice quarter-acre lot with a 28×18 family room and three beds including an oversize master bedroom. Built in 1925, the structure is an older home, which is common for the area.  For a functional home on a good sized lot in this neighborhood, it's a good value according to a common metric used by realtors, "price per square foot".  In this case the price per square foot is only 118 per living square foot, which makes this a home that you don't want to rule out if you're a home buyer looking for space on a budget.
We all have budgets and on our team and in our company, it is a big part of our job to help a buyer connect with a great lender who can properly pre-qualify them and then help them establish a realistic budget and expectation for what to expect in a home in the towns the buyer wants to live.
For more information about how to become an educated home buyer with a distinct advantage in the market please
check out findmydreamhome.net
, where we can guide you through that process.
For sellers, it remains a strong market.  We are selling listings faster than we can replace them and its been a tame winter weather wise in New England so buyers are on the move.   If you're thinking of selling your home, investment property or condo then
please check out ridreamhome seller tips
 for a quick 7-step guide to putting more money in your pocket when you sell your property.
We are here to help, and remember, our mission is not just to sell real estate, instead to use the fruits of our labor from the service we provide to buyers and sellers, to be a vehicle for making our little corner of the planet a little better and brighter every day.  Who do you know that is thinking of buying, selling or investing in Real Estate, we would love an introduction.   Thanks so much and enjoy the Fall weather we've been having in the dead of winter!