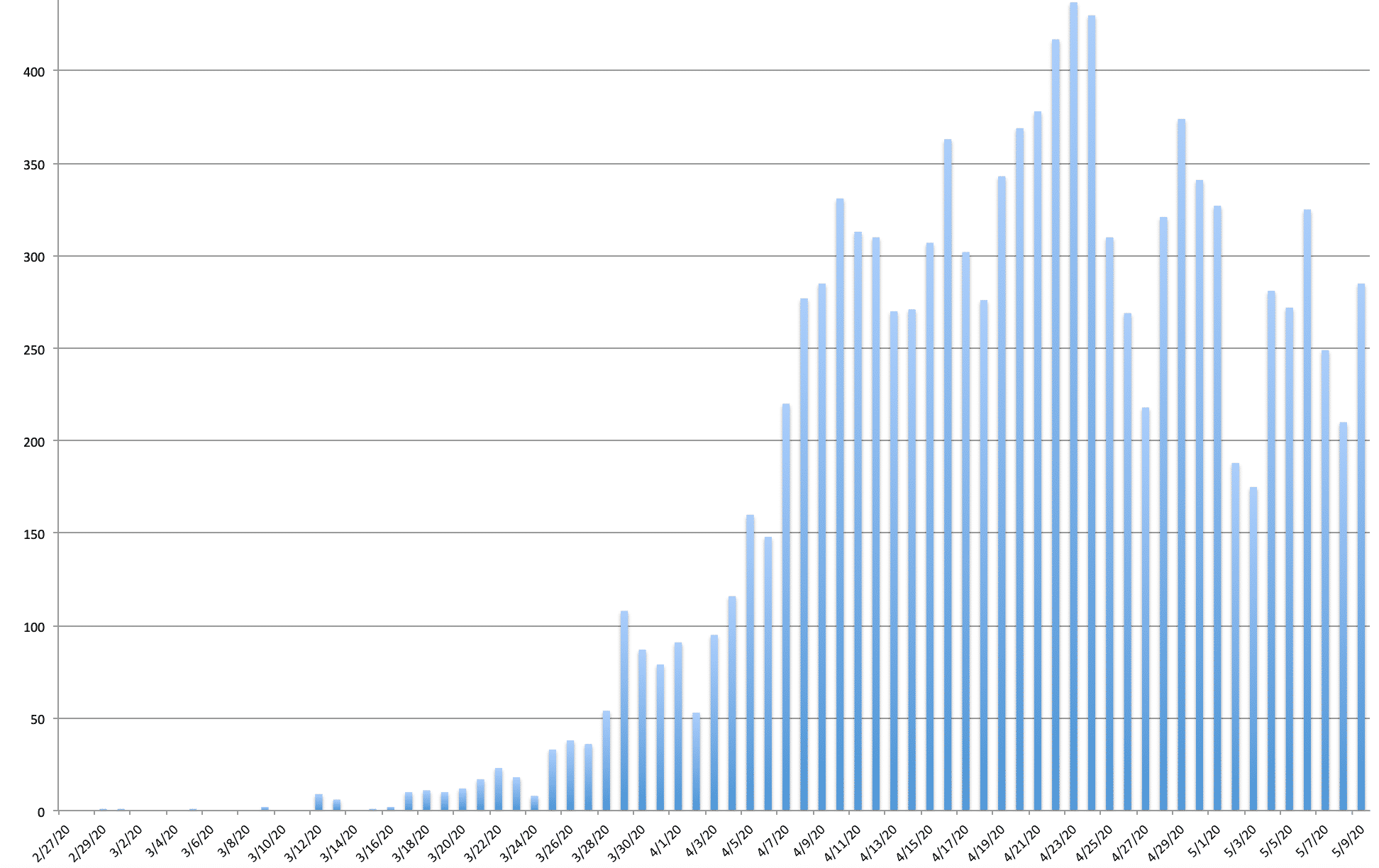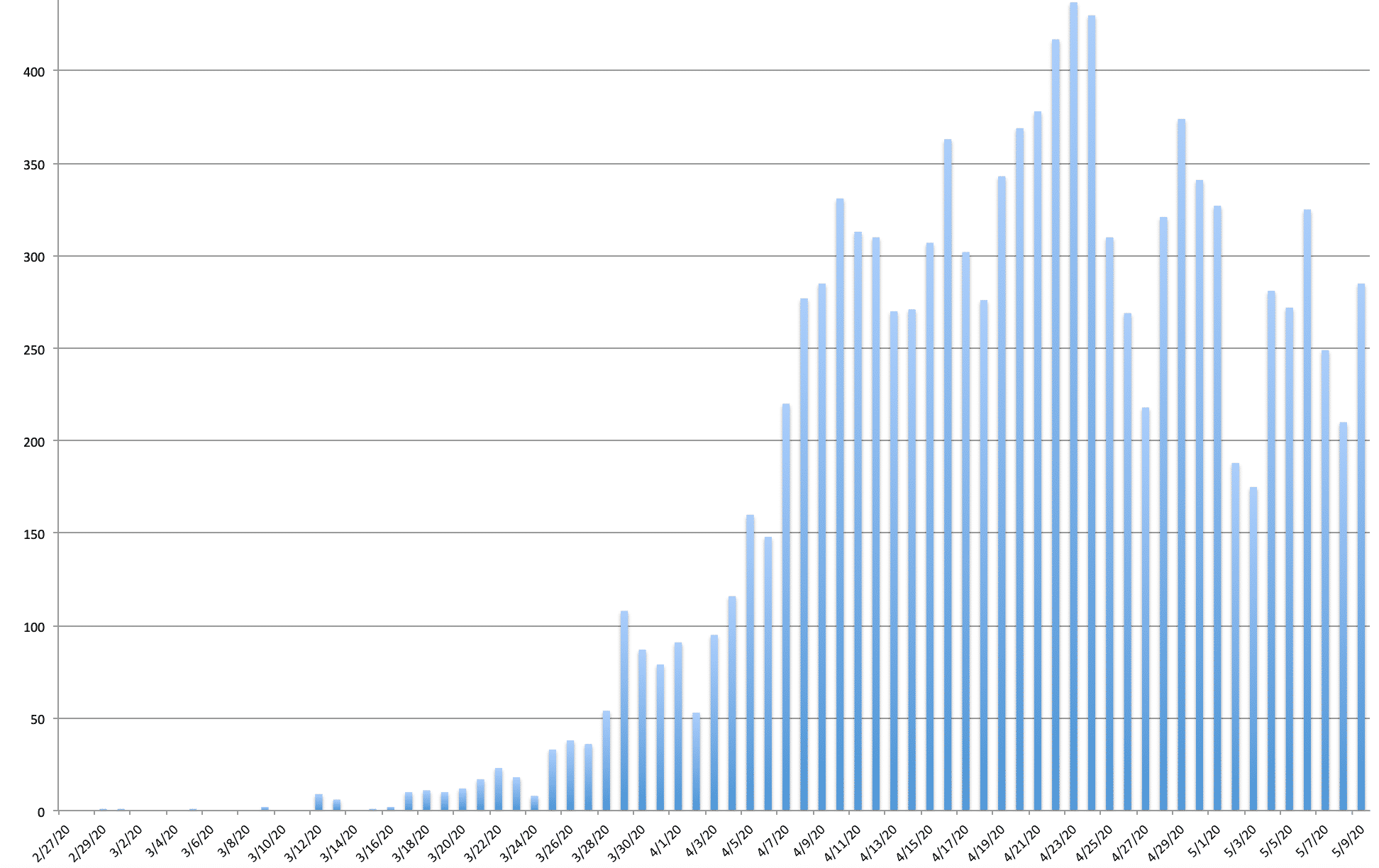 PROVIDENCE — With new RI COVID-19 cases averaging 100 fewer per day during the first nine days of May than the previous nine, RI restart begins, relaxing social and business restrictions, but its success won't be known until May 24.
"I think that our case positivity rate is very close to where we want to be and we keep ramping up testing, so cautious relaxation works. Especially with everyone masking everywhere," said said Jeffrey Bratberg, clinical professor of pharmacy at URI and member of the RI Disaster Medical Assistance Team from 2004-2015.
During the last nine days of April there was an average of 346 cases recorded each day, with the high-water mark of the month, as well as the RI outbreak in general, hitting 437 on April 23.
By comparison, the first nine days of May have shown an average of 256 cases per day, with the high-water mark, 327 new cases, recorded May 1.
Certainty about whether the Ocean State is well prepared for its reopening plan won't be clear for a little while, Bratberg said.
"We'll only know more as we track the cases and hospitalizations (which also are down), as well, and see how the trajectory changes over the next 14 days," he said. Fourteen days is the incubation time during which a coronavirus infection show itself in symptoms, meaning new infections occurring this weekend won't be evident until May 24.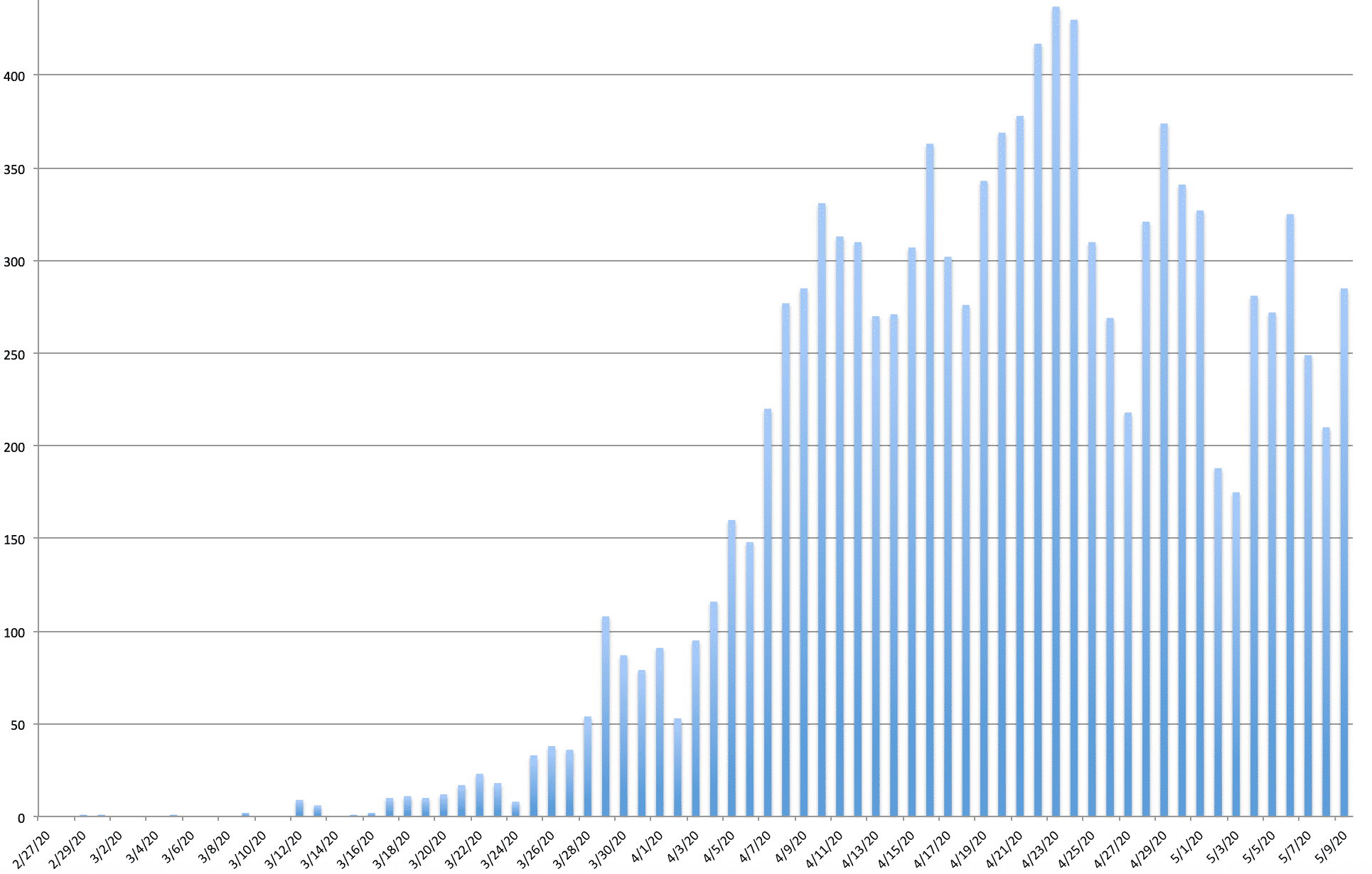 RI better prepared than most
Rhode Island made national news weeks ago as the best-prepared state in terms of testing to determine the spread and severity of the novel coronavirus that causes COVID-19. Since then, Gov. Gina Raimondo has announced increasingly ambitious plans to add to the RI Department of Health's testing capacity, both in volume of people tested for the virus itself and for antibodies to the virus that show people have recovered from the virus, and which may also signal immunity.
Last week, Raimondo announced plans to increase novel coronavirus testing to 10,000 per day, which she plans to increase to 20,000 per day by the fall. Also, the 20,000 serology/antibody tests RI has procured have proven accurate, according to an independent study.
Raimondo's re-opening plan is measured, she said, to guard against a re-surging outbreak that forces the state to return to stricter measures, sending people back into their homes and re-closing newly opened stores and workplaces.
"Many states that are re-opening are in far more dangerous territory, with increasing cases, no increased testing, increasing positive rates, and hospitalizations. I think RI has far less of a chance of re-instituting more strict measures, but it's going to be a while before we move to a less restrictive phase," Bratberg said.