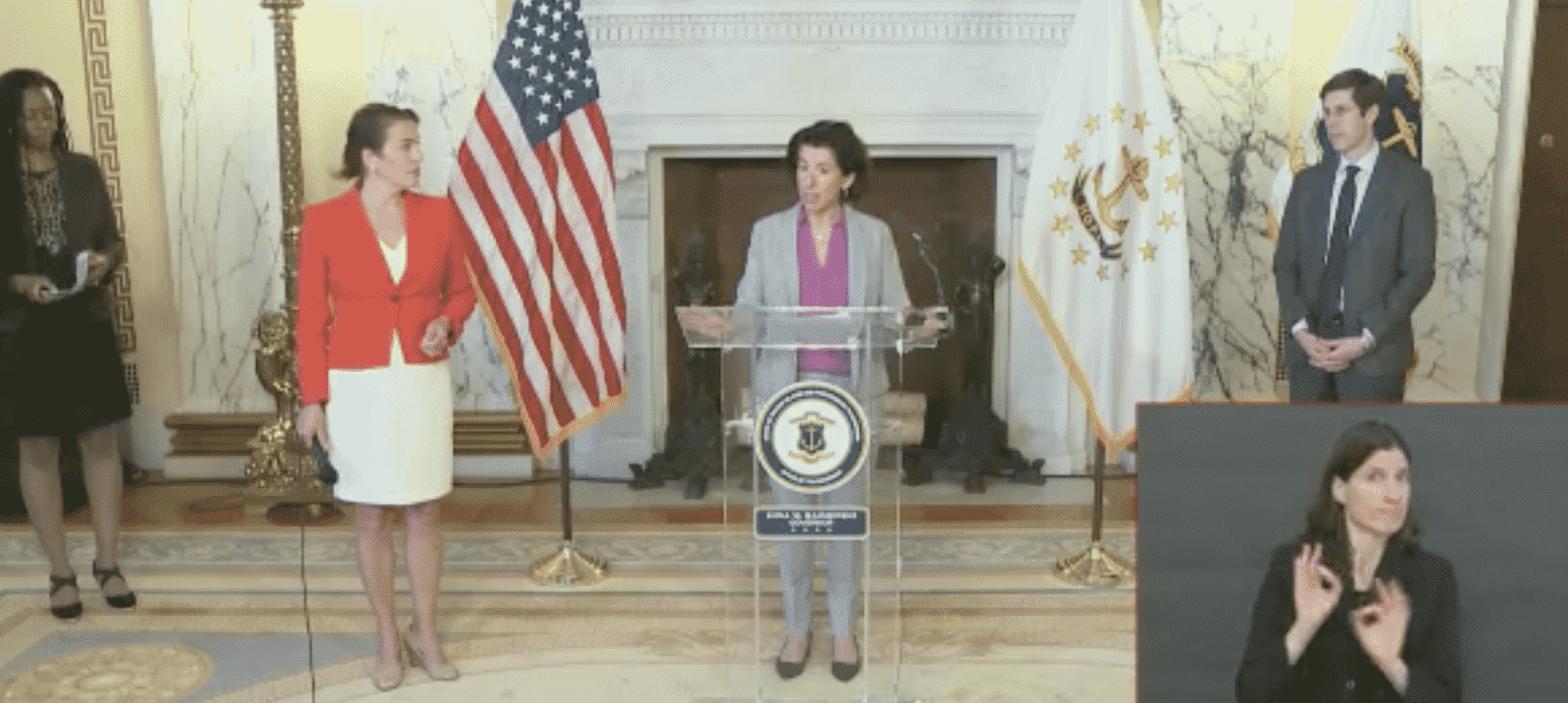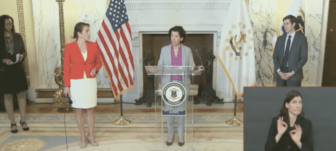 PROVIDENCE — Rhode Island marked 10,989 COVID-19 cases and 19 new deaths Saturday as it lifted its stay-home order and encouraged limited commerce, but warned people: Don't visit elderly friends and family Mothers Day weekend.
The RIDOH reports 292 Rhode Islanders with COVID-19 in the hospital, 77 of whom are in the ICU, with 56 of those on ventilators, and 299 deaths.
"We sadly have 19 new COVID-19 associated new fatalities to report," said RI Department of Health Director Nicole Alexander-Scott. The ages of the people who recently died ranged from their 60s to 90s, she said.
Alexander-Scott urged people to avoid visits of older family members this weekend, whether they live in nursing homes, assisted living or in their own homes. In fact, nursing homes and assisted living facilities are not accepting visitors, she reminded Rhode Islanders.
"If there is an older adult in your life who does not live in a congregate living setting, we're also strongly urging you to not pay them a visit this weekend as well. When in doubt, stay home and pick up the phone," Alexander-Scott said.
The elderly are at high risk for contracting the virus, and dying from it.
"This is not the time and not the weekend to be getting together," she said.
Packages and flowers are still not being accepted at nursing homes and assisted living facilities, Alexander-Scott said, though the RIDOH is working on precautions to allow packages to be accepted at those sites. One such measure would be quarantining packages for 24 hours before delivery.
"You should not be bringing packages to nursing homes assisted living (facilities) yourself this weekend. You should not be going at all. That means don't even go to the window, please. Your presence there in any way makes things much more confusing and challenging for everyone," Alexander-Scott said.
Raimondo: Utility, loan, food, cleaning help on the way
Utility help RI's Public Utilities Commission has announced a turnoff moratorium for utilities through May 31. Residential and non-residential. Raimondo said the bills will still be due at the end of the moratorium.
"If you're in a position to pay, please pay," Raimondo said, "Having said that, if you can't pay, don't worry about it."
Student loan help RI partnered with Summer student loan advisory service, which enrolls borrowers into loan assistance programs. Now, Raimondo said, Summer is offering its services to Rhode Islanders for free.
"If you're a RI borrower, you can get Summer services at no cost to you," Raimondo said, through their program tailored to people struggling to pay their loans due to the COVID-19 pandemic.
If you've lost your job or have fewer hours thanks to the pandemic, you qualify for Summer's income driven repayment plan tying payments to your income. For some people with no income, their payments could be reduced to zero, Raimondo said.
People can apply to the program at Meetsummer.org\covidrelief.
Also, Raimondo said RISLA is suspending monthly loan payments for up to three months for those whose income is disrupted by the pandemic.
Food help – Raimondo announced the RI congressional delegation, led by RI Sen. Jack Reed, (D-RI) has secured $3 billion for the Coronavirus Food Assistance Program, included in the CARES Act.
The fund will aid the work of Farm Fresh Rhode Island and the Rhode Island Community Food Bank to source assemble and distribute "food boxes," food care packages.
By then end of May, the organizations will start delivering 500 boxes of healthy food to food-insecure families each week. Raimondo said she plans to increase that number soon.
Cleaning help Family Service of Rhode Island has begun delivering home cleaning products to Rhode Islanders to help people keep up with the advice to keep their hands clean and to routinely clean surfaces in their home.
FSRI has already distributed cleaning kits to 7,000 Rhode Islanders, she said.
Raimondo asked those who can make a donation to aid FSRI's mission to text "be safe" to 44321 to do so.