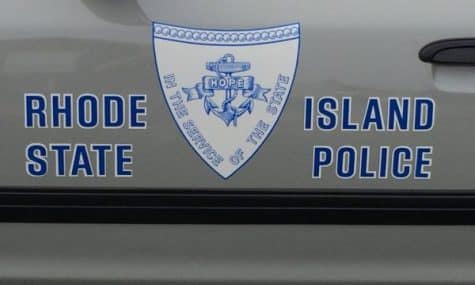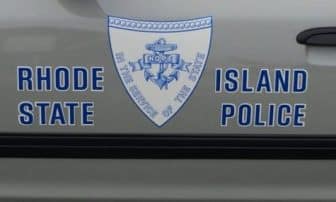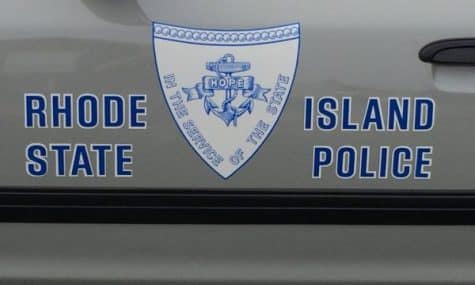 PROVIDENCE, RI — Amid national reports of peaceful protesters being assaulted by police, local law enforcement officials say current policies governing police behavior have prevented similar mayhem in Rhode Island.
Nationwide protests followed news of Minneapolis police killing George Floyd, with one officer, Derek Chauvin, kneeling on the man's neck for several minutes. As Floyd pleaded for his life, telling the officers he couldn't breathe, three other officers watched without intervening.
On Thursday, all four officers were arrested and charged in Floyd's killing. Chauvin was charged with second-degree murder. Officers Alexander Kueng, Thomas Lane and Tou Thao were charged with aiding and abetting second-degree murder.
While peaceful protests spread across the U.S. opposing police violence and police discrimination against black citizens in particular, video and photographs from the demonstrations showed hundreds of examples of police violence against protesters and journalists.
Rhode Island State Police Maj. Christopher Dicomitis, administrative bureau commander, said the state police take a proactive approach with community leaders, including those from Black Lives Matter, to develop relationships which prevent violence between officers and protesters.
State Police leaders regularly check in with leaders of the NAACP, Black Lives Matter, and other groups to promote mutual understanding and prevents violent encounters, Dicomitis said. Their approach is cooperative versus confrontational, he said
"We have been fortunate to have their partnership for many, many years to prevent the violence that we have seen nationally," Dicomitis said.
Last week, when a protest involving several hundred people turned into a riot inside Providence Place Mall and overwhelmed RI State Police, Providence Police and officers from surrounding communities, including Warwick, police discipline prevailed. Providence Mayor Jorge Elorza later praised the officers' professionalism and restraint in responding to insults, bricks, and bottles thrown at them.
Similarly, peaceful protests against police violence and racial discrimination in Rhode Island have been handled civilly, with no reports of police violence in response, even as Friday's protest in Providence defied the city's curfew.
Earlier Friday, Gov. Gina M. Raimondo held a press conference with Brother Gary Dantzler of Black Lives Matter, who denounced the actions of Monday's rioters. Dantzler said he alerted authorities that Monday's protest was likely to turn violent.
"All cops are not bad," Dantzler said, "We have to trust in the law, and the whole system, to be reformed."
Dantzler suggested an action plan that would explore improved police training locally and nation-wide.
"They don't study hard enough, I don't think, not all of them. But I really don't think they understand the job that they're supposed to secure," Dantzler said.
Dantzler suggested psychological evaluations for officers and background assessments from the FBI and CIA to ensure recruits are not associated with white supremacy groups such as the KKK.
"We want to make sure the citizens are going to be OK," Dantzler said.
"I think it's time for change," Raimondo said, mentioning Rep. Anastasia Williams' proposal for legislation to make 17 changes meant to counter several injustices against people of color. Among those changes are creation of a state and local police community reform task force and reforms to current police conduct polices, including a three-strike system to discipline officers with numerous verified conduct complaints against them.
"Get it to my desk. It's time for change," Raimondo said.
Dicomitis said current RI State Police policy is also clear on civil cooperation with the press.
"We make every effort to work with our press professionally," he said.
The outreach and relationship-building approach is one the state police have pursued in their local partnerships with city and town police departments. Dicomitis said it's been a success, maybe partially due to Rhode Island's small size.
Local police colonels and police officers are on board.
"You cannot be a colonel or a police officer today without having a connection to your community leaders," Dicomitis said.
In Warwick, Deputy Chief Mark Gallucci noted the department's similar efforts to establish a rapport between officers and the community, including a  recent series of storytelling videos featuring Warwick officers posted on Facebook, the department's annual National Night Out, and its police explorers program.
Gallucci also pointed to the department's record.
"I think the community in our city in particular can take solace in past actions," Gallucci said.
Warwick Police have notably handled volatile situations with restraint, including the arrest of a shooter at Motel 6 in 2014 by then S.W.A.T. negotiator Lt. Rick Rathbun, now Warwick's chief of police with the rank of colonel, and their calm, professional apprehension that same year of a wanted man convicted of murder who exchanged gunfire with officers.
Aside from Warwick police officers' reputation for professional cool, Gallucci said WPD officers are continually reminded in their training that their actions represent every law enforcement officer in the country, and the department's culture reflects that philosophy.
"We always hold all of those police officers accountable for their actions, and they know that," said Gallucci.