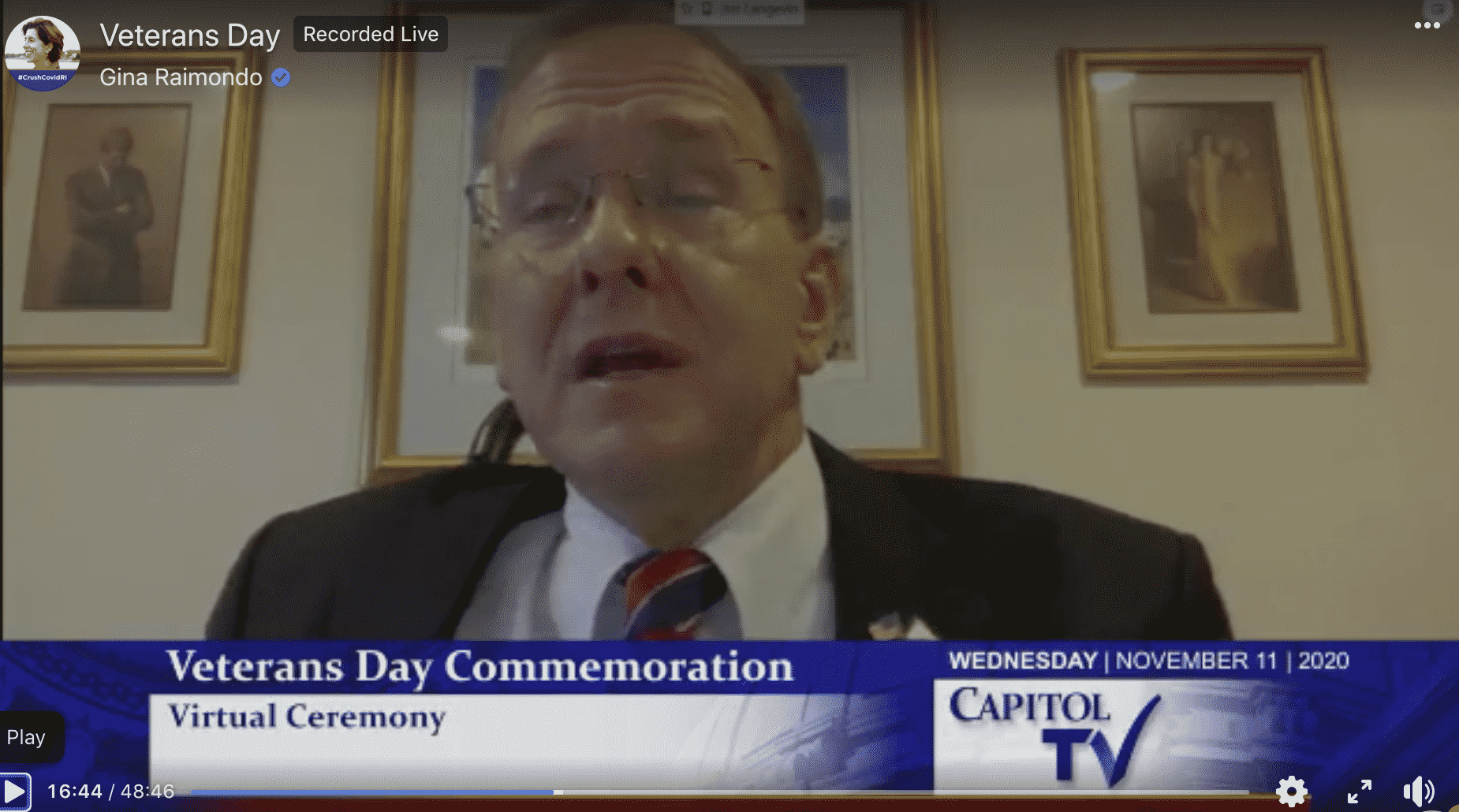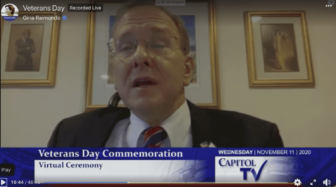 PROVIDENCE, RI  — Governor Gina M. Raimondo joined Rhode Island's congressional delegation, officers, legislators, and military officials this morning to observe a virtual Veterans Day via live-streamed ceremony.
The event, live-streamed on Raimondo's Facebook page and Capitol TV, was a precautionary nod to the resurging COVID-19 pandemic, which had also necessitated a host of tightened restrictions on public and private gatherings, business and a call urging Rhode Islanders to don masks in the presence of anyone they don't share their home with.
The ceremony moved among individual speakers sharing thoughts and speeches honoring the service and sacrifice of United States veterans in the nations armed forces, lasting about an hour. It eschewed the physical crowds, parades and musical performances normally observed throughout the state in honor of veterans on Nov. 11.
Among the speakers was Congressman Jim Langevin, (D-Dist. 2) who shared
"My friends, our nation asks our service members to execute our nation's most difficult tasks. And no matter the time or place, our veterans never hesitated to answer the call to service. Whether it was heroically fighting wars overseas, or supporting domestic efforts against a global pandemic, our country asked and you answered. So we owe our veterans and their families an endless debt of gratitude for their service and their sacrifice.
Langevin pointed out that it's also important to show appreciation for veterans service every day.
"We do that by honoring our commitment to our veterans. We made promises to our veterans, and our veterans have expectations of how they are cared for when their service concluded, and we need to make sure that we continue to honor our veterans," by committing resources to the commitments to veterans' care, Langevin said. While much progress has been made, he said, there's still work to be done to make sure the country stands by its commitments to those who served in the military.