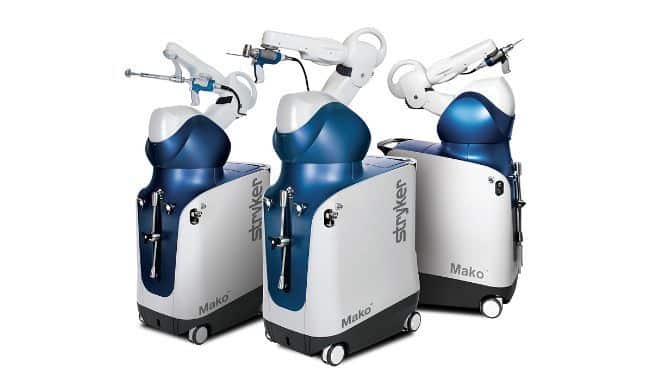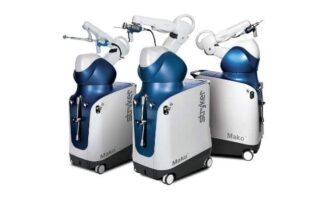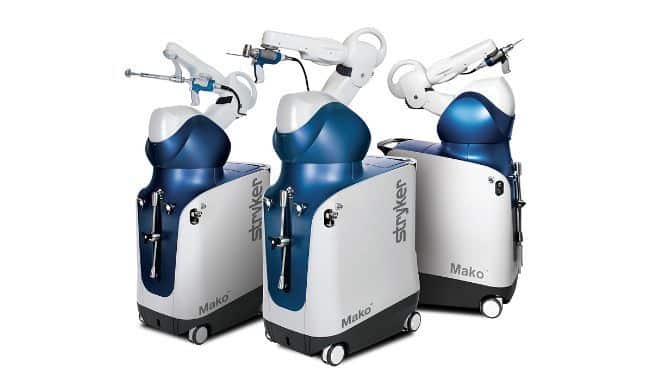 WARWICK, RI — Kent Hospital's total joint surgery program now includes robotic surgery featuring the Mako robot, making it the second hospital to provide the precise robotic assistance for knee and hip surgeries.
The other hospital providing the service is South County Hospital.
Surgeons at Kent, including Dr. Robert M. Shalvoy, Executive Chief of Orthopedic Surgery & Sports Medicine, Care New England Health System and Jonathan A. Gastel, orthopedic
surgeon have been trained on robotic surgery and are currently performing joint replacement surgeries with the assistance of the state-of-the-art technology.
"I'm excited to announce that we have performed successful orthopedic surgeries at Kent Hospital, using the Mako robotic arm! This is a groundbreaking time, not only due
to the state-of-the-art technology the Mako robot brings to Kent, but also because we are the only hospital in the state, other than South County, to have a Mako robot in the
operating room," said Robert Haffey, president at Kent Hospital.
The Mako robot is able to serve as an assistant to the orthopedic surgeon to achieve unmatched precision in total joint, hip, and knee procedures. The surgeon is able to use
the robot's scanning capabilities to generate a 3D model of the patients' joint, which will allow them to have a more in-depth and accurate look into the joint when planning for
the operation. During the surgery, the surgeon is also able to use the robotic arm to better position the implant as well as remove diseased bone and cartilage within a pre-
defined area, allowing for greater precision and comfort for the patient.
"The MAKO robot is able to perform knee and hip replacement surgeries with great precision, which makes it the most predictably successful surgery one can have, today.
This translates into better success for patients, which is always the end goal for health care providers here at Care New England," said Shalvoy.