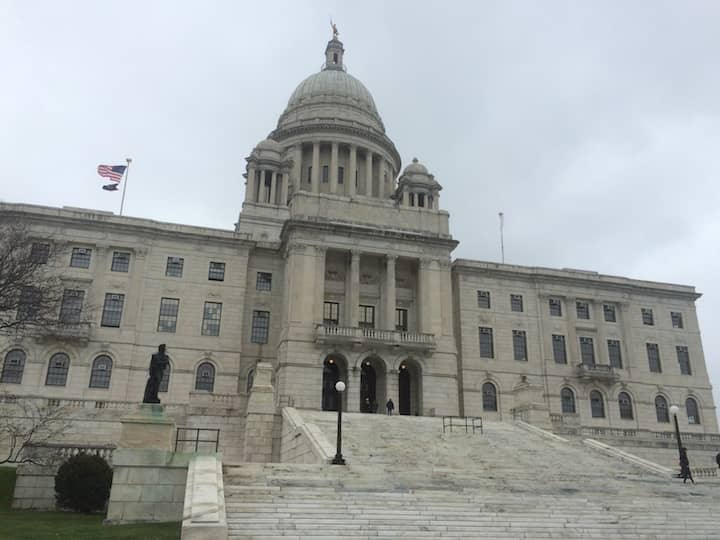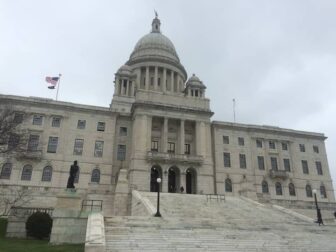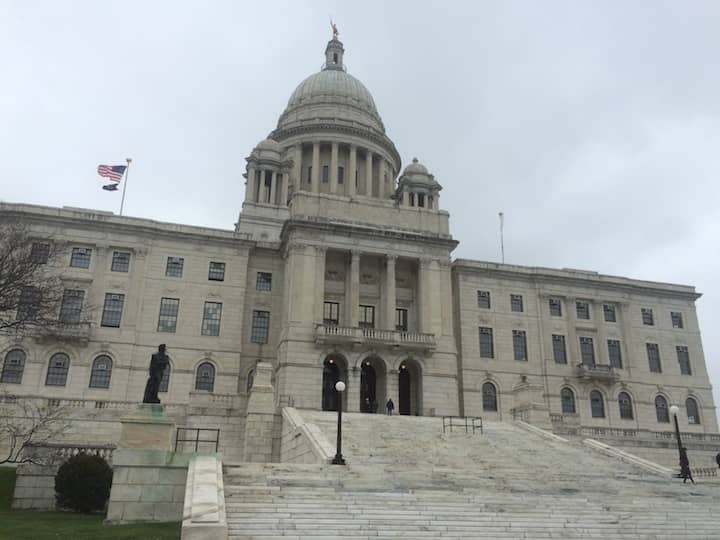 PROVIDENCE, RI — Gov. Gina Raimondo reported 10 new coronavirus – related deaths Monday, totaling 73 to date, and announced it's expanding COVID-19  tests.
The state has also registered an additional 310 cases of COVID-19, the disease caused by the novel coronavirus that began spreading in the U.S. in January. Since the virus is new to the world population, there is no immunity, no vaccine, and no proven treatment. Rhode Island's current total cases of the disease now stands at 2,976, with 197 hospitalized as of Monday, and 36 receiving ventilator breathing support as of Saturday, April 11, according to the RIDOH.
While the increase in COVID-19 cases is not upbeat news, Raimondo said it is nevertheless expected as the state ramps up its testing of the population of symptomatic people, and also considering the virus's presumptive wide spread transmission among the general community.
"That's a good thing in so far as we have an accurate picture of what is happening in Rhode Island," Raimondo said.
Of these 10 deaths reported, eight were nursing home residents. The age breakdown for these 10 people was as follows:
2 of these people were in their 50s.
1 of these people was in their 70s.
5 of these people were in their 80s, and
1 of these people was in their 90s.
A full data summary for Rhode Island is posted online.
RI planning several COVID-19 testing expansion efforts
Testing, Raimondo said, remains the primary metric by which she will measure when the state may begin a gradual return toward "new normal" commerce, what she has referred to as a gradual return of businesses according to their relative risk to public health as testing gives officials a better picture of the COVID-19 outbreak in the state.
The Governor said she and her COVID-19 testing team are working to expand testing in several areas:
Mobile testing for nursing homes: While some mobile testing is happening at the state's nursing homes, the effort needs to be more comprehensive. "We need to move to a plan where this is widely available," Raimondo said.
Inner city testing: Raimondo noted testing nation wide needs better testing in cities, where people do not have access to adequate transportation to reach testing sites. This is also true for Rhode Island. "We need to and we will," she said.
Build isolation capacity for people testing positive: Rhode Island is building its ability to isolate people who test positive until they are recovered from COVID-19 until they are no longer a transmission risk. She said they are adding hotels and other sites to their list of places to isolate COVID-19 positive patients.
Monday weather cancels outdoor testing: Raimondo assured anyone schedule for a test on Monday that they would be rescheduled for Tuesday. Regrettably, she said, high winds forecast for Monday necessitated closing down outdoor testing at Twin River by CVS Health.
New $10M Goldman Sachs loan program maxed out 
Raimondo repeated her personal reluctance to harm state commerce, particularly small businesses, but also her conviction that she is doing what's necessary to return people to work without risking their lives from coronavirus infection.
"The economic impacts of the decisions that I have had to make over this past month weigh very heavily on me. I have spent every day for the past six years as your governor working hard to get people back to work. And I'm the last person who wants to be making decisions to close businesses and temporarily put people out of work. Having said that, right now, as your leader, I am faced with no good options."
Raimondo said she has heard that some small business owners have not been able to process COVID-19 related emergency loans RI small business aid through the SBA's federal stimulus-funded Paycheck Protection Program (PPE). The program helps small businesses keep employees on their payroll through the crisis by providing loans, which are often forgivable if the business retains the employees paid through the funds long-term.
While Raimondo thanked the RI Congressional delegation for securing that relief, she said she has heard from business owners that they are having trouble qualifying for those loans. So, she reached out to Goldman Sachs, with which the state has an existing relationship through the Goldman Sachs 10,000 Small Businesses Initiative, which agreed to partner with Commerce Rhode Island to establish a $10 million loan program providing RI small business aid for businesses affected by the economic freeze made necessary by the COVID-19 outbreak.
If your small business or nonprofit has been unable to submit a PPP application through a lending institution then you may qualify for a PPP loan of up to $250,000 through a partnership among Goldman Sachs, Rhode Island Commerce and CRF, Raimondo said during her press conference.
By the time of Raimondo's public announcement of the program, all $10 million in the loan program had already been allocated, according to Brian Hodge at RI Commerce.
Businesses seeking help during the crisis may call RI Commerce directly at 401-521-HELP.