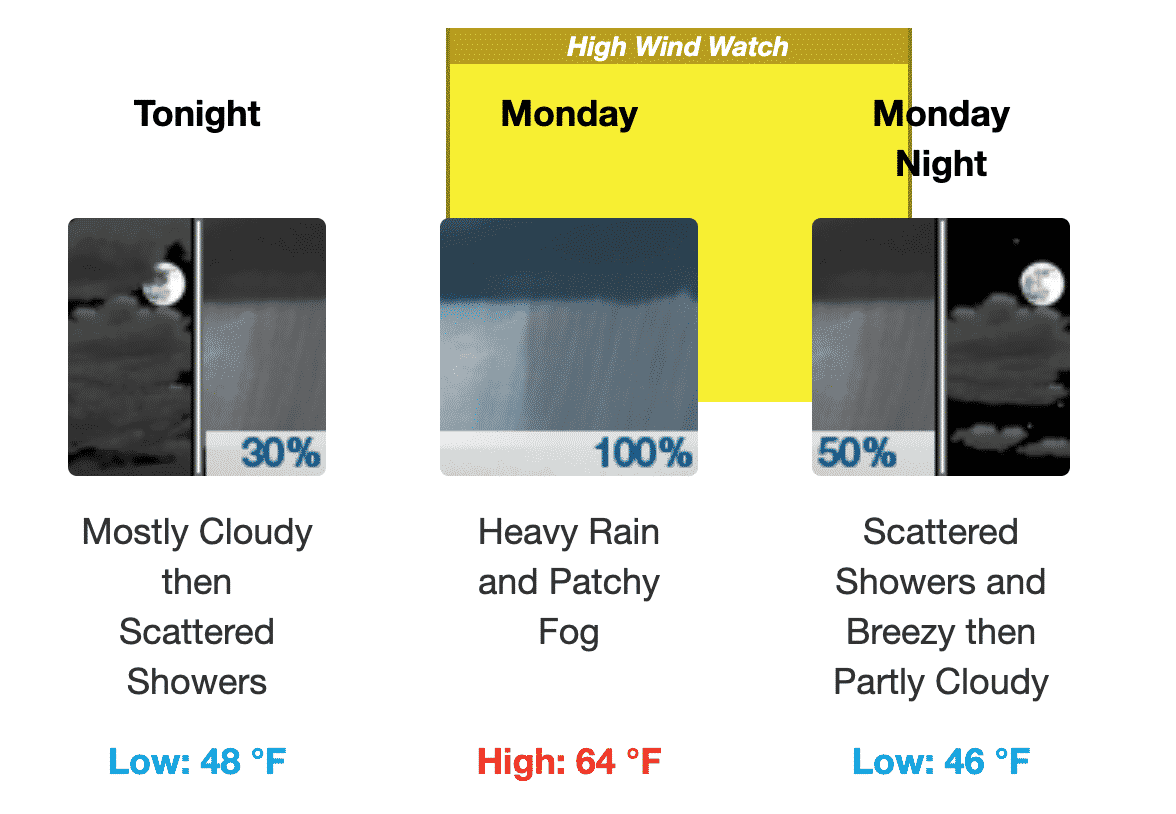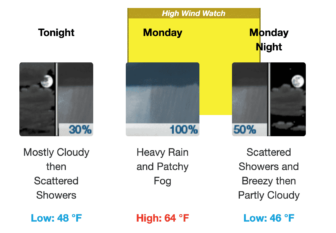 NORTON, MA— The National Weather Service 's wind warning advises a powerful storm's coming Monday morning over Rhode Island, Massachusetts and western Connecticut, with winds at least 25 to 40 mph, and possible gusts up to 65 mph.
"Damaging winds could blow down trees and power lines. Numerous power outages are possible. Travel could be difficult, especially for high profile vehicles," the NWS cautions in its high wind watch for RI, MA and CT on Monday.
The NWS advises fastening loose objects or sheltering objects in a safe location before the winds begin Monday morning.
The storm is expected to last through the day and into Monday night.
Rain is forecasted to begin at about 3 a.m. Monday,  with scattered showers,  a low around 48 and a South wind 10 to 13 mph.
The later morning is expected to bring winds at 17 to 22 mph increasing to 24 to 29 mph in the afternoon, and gusts up to 65 mph. New rainfall between 1 and 2 inches is possible during this part of the storm.