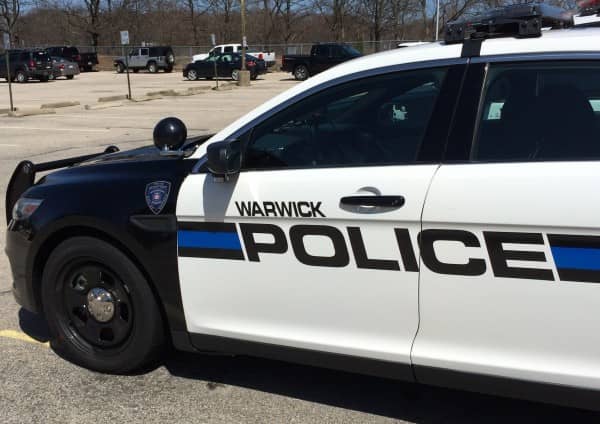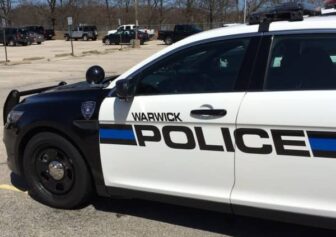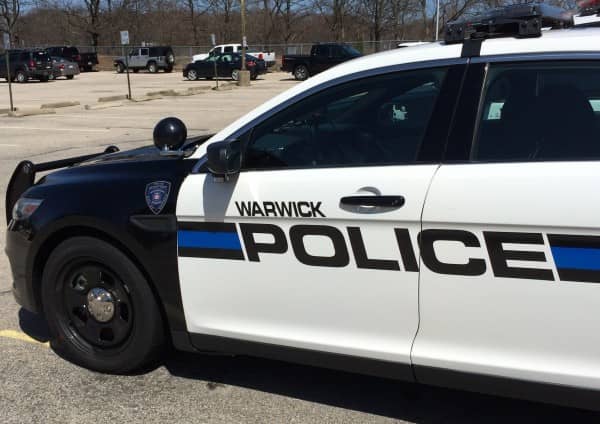 WARWICK, RI — Officer Christopher Cote followed a speeding black 2008 Dodge pickup from Quaker Lane to Gauvin Drive March 12 at 1:19 a.m. as it ran a red light, ultimately stopping and arresting the driver on a DUI charge.
Cote spotted the pickup while at a red light at Quaker Lane and Cowesett Road facing north, according to the officer's report. It made a wide turn left onto Quaker from Cowesett at high speed. Cote waited for his light, then caught up to the truck, following as it drove through a red traffic arrow onto Ginsu Way, then through a red light at the Centerville Road intersection, continuing on Gauvin, Cote reported.
The truck pulled over at 380 Gauvin Drive and as Cote approached the driver, later identified as Frederick Pappagallo, 39, of 160 Moosehorn Road, East Greenwich, RI, started to get out of his truck. Cote instructed him to get back in and produce his license and insurance, the latter of which he could not produce, according to the report.
When Cote explained the reason for the stop, Pappagallo said he hadn't realized he'd ran either light, according to the report.
As they spoke, Cote reported he noted Pappagallo's eyes were bloodshot, his speech and reactions seemed delayed and that he smelled of alcohol. Cote invited him to a series of sobriety tests.
During the tests, Cote reported Pappagallo demonstrated a lack of smooth pursuit and involuntary movement in his vision, stepped off line and nearly fell over several times during a walk and turn test. Cote did not proceed with a one-leg stand test out of fear for the driver's safety.
Cote arrested Pappagallo on suspicion of DUI, and transported him to Warwick Police Headquarters, where he refused a breath test of his blood alcohol.
Cote issued him a summons to Third District Court on March 26, to answer a charge of DUI, first offense, blood alcohol unknown, and also cited him for driving without insurance, failing to obey traffic signals, and refusing the breath test.