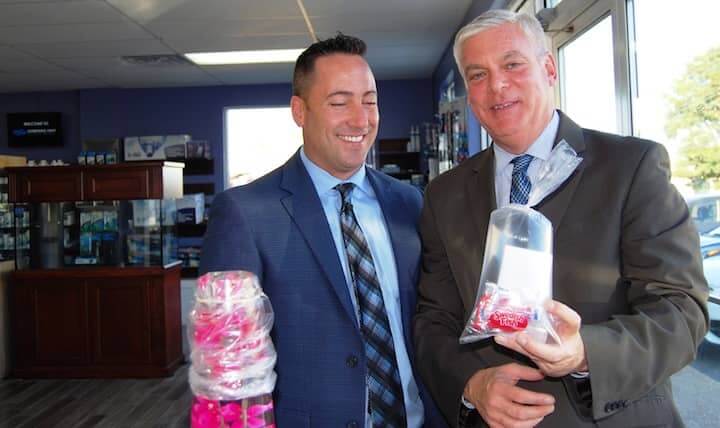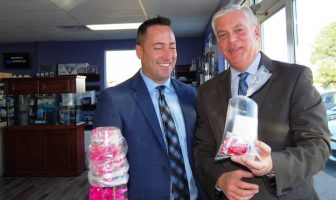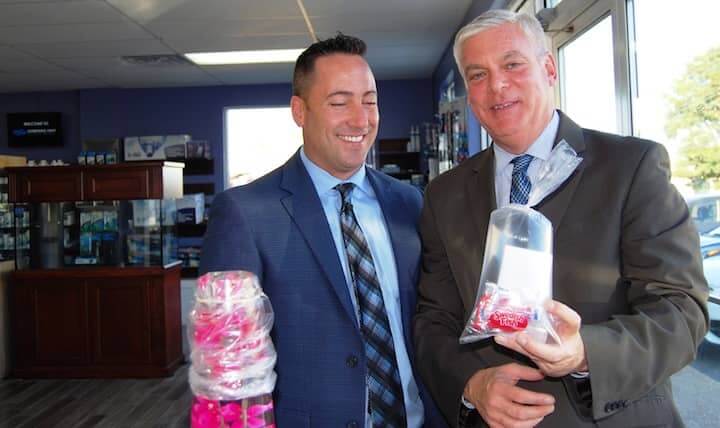 WARWICK, RI — Kurt Harrington, CEO of boutique aquarium design studio Something Fishy, treated Mayor Scott Avedisian to a site tour Wednesday at the 1185 Jefferson Blvd. showroom to celebrate his company's participation in Rhode Island's Goldman Sachs 10,000 Small Businesses initiative.
Through the program, which operates from offices at the Community College of Rhode Island on East Avenue, small business owners gain practical skills in negotiation, marketing and employee management that can immediately be put into action. Business owners also receive tools and professional support to develop a strategic and customized growth plan.
Loan applications are accepted on an ongoing basis, independent of acceptance into the business and small business management education and training program.
The business-bolstering program is a public relations pivot for Goldman Sachs, a once highly regarded financial firm now infamous for its role in ushering in the Great Recession. From 2005 to 2007, Goldman Sachs issued and underwrote mortgages and securities backed by residential loans to people with poor credit ratings, resulting in billions in losses for investors as the real estate bubble burst, according to Fortune.com.
Goldman Sachs' program, which started in March and funds two state employees at the CCRI office, according to a RIFuture.org report, promises an investment of $10 million in capital and philanthropic support to help create jobs and generate economic growth with local small businesses, The initiative offers business and management education, access to capital and business support services. It's the program's first partnership with a state government.
Both Goldman Sachs and the Goldman Sachs Foundation are contributing $5 million fund the program. To date, 10,000 Small Businesses has reached more than 6,000 small businesses in the US and UK. 69 percent of participants have reported an increase in revenue just six months after graduating from the program. Forty-six percent reported creating new jobs in the same time period.
Avedisian recommended Something Fishy for the program.
"Something Fishy is a fresh, innovative and fun business that truly exemplifies what small businesses are all about," said Mayor Avedisian. "Their culture, work ethic, uniqueness and eagerness to learn and grow are what make Something Fishy such an ideal participant in the Goldman Sachs 10,000 Small Business program. We are extremely proud that Kurt and his team make their home in Warwick, and that they continue to raise the bar for themselves, their customers and for small businesses across the state."
"Our team appreciates the support we have received form Mayor Avedisian and the City of Warwick.  The Mayor's recommendation for this program solidifies his commitment to support a pro-businesses environment within the City, ultimately creating more jobs and economic development.  Being part of the Goldman Sachs Initiative will help our company better execute and scale our growth plan."