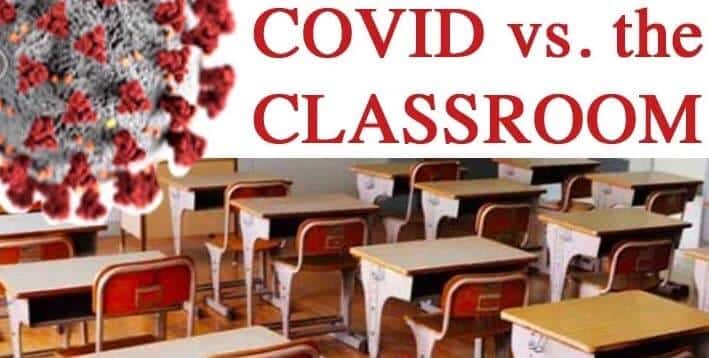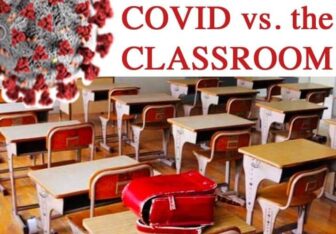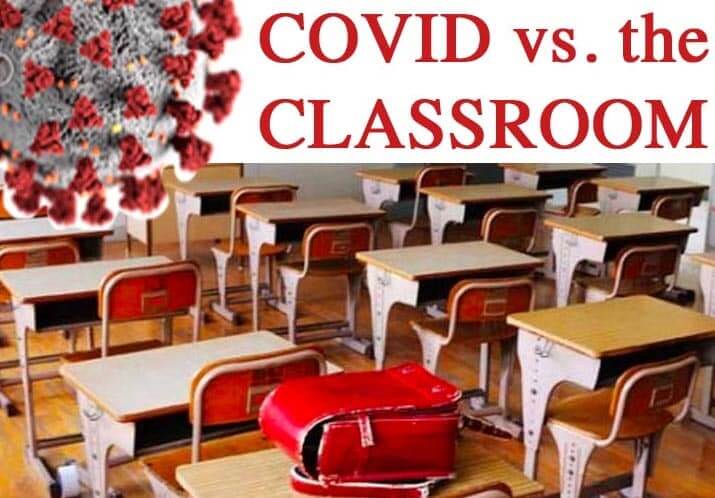 How many needless COVID-19 infections, long-term disabilities and deaths resulting from in-person schooling are acceptable? We're going with none.
That's not the route the Warwick School Committee chose. Nor is it the position long adopted by Gov. Gina M. Raimondo, whose business acumen was likely the reason President Joe Biden recently nominated her as Commerce Secretary.
It certainly wasn't the honesty with which Raimondo has communicated the safety of school children and their families during her campaign to browbeat public schools into returning to in-person learning.
Cynically, Raimondo's intractable position makes sense if you want the state's economy operating normally with the least possible effort. Nurses, retail and office workers, firefighters, police officers. None of them go back to work easily or quickly if their children are stuck home, needing supervision.
Get all those kids back to school, get all those parents back to work.
First, you have to convince the parents it's safe.
Safety has been the mantra since before schools opened. But it was lip-service, masking wishful thinking in place of true prudence. First, young people were thought to not catch the virus, then they were catching it but without severe symptoms. Just a few deaths.
There was little evidence that asymptomatic people spread the disease in the fall. The safe bet would have been to assume asymptomatic people could spread the virus, but several states, including Rhode Island under Raimondo's leadership, chose to push for children to return to school, banking on the absence of evidence that COVID-19 could be spread so easily.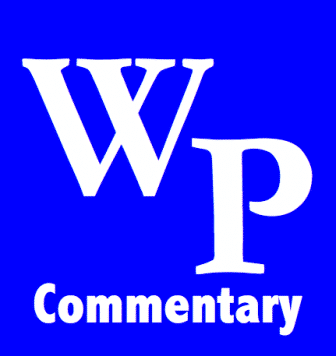 But absence of evidence is not evidence of absence, as researchers confirmed months later, revealing that asymptomatic people, even young people, can spread the virus causing COVID-19.
In On the Media's recent segment, "How the School Transmission Conversation Became So Muddled," the podcast addresses the unspoken tradeoff of a few lives for the sake of the economy.
Warwick Schools kept its in-person learning limited, erring on the side of caution, but drawing the ire of and public shaming from Raimondo, who likely saw in their caution a threat to her Faustian bargain: risk some unknowable amount of COVID-19 spread among students, and, inevitably, their less hardy elders. Just another few deaths to keep the economy running.
Perhaps this zeal for economic expedience was what drew President Biden's attention to her rising star. Maybe that's the dedication Biden needs in Commerce.
Even in the final days of Raimondo's governorship, she held fast to the lie that schools are safe. They're not. Certainly, many are SAFER than they were in the spring and SAFER than in the fall.
But children can catch the virus in schools. They can die from it. Some have already died from it. They can pass it to people who are more likely to die from it: their parents. Aunts. Uncles. Grandparents.
Contact tracing efforts in Rhode Island were still overwhelmed by the end of December, so it may be some time before we know how many young people contracted the virus, then spread it to others who later died.
One is too many. It didn't have to be any at all, because schools can be operated remotely. That's what happened at the start of the pandemic, near the end of last school year.
But it's easier to pretend there's no danger in returning to in-person learning.
During her Jan. 21 press conference on the pandemic, Raimondo touted a pilot program testing more than 900 students and staff at schools throughout the state.
The results, she said: positivity rate of less than 1 percent among students and staff.
"So what does that tell you? Schools are safe places to be. That's just a fact. At least in Rhode Island," Raimondo said.
She says that as if she has won an argument. But the argument was never that schools would become super-spreader locations. Not that "too many" infections would occur. The argument was, and is, that allowing any unnecessary infection is unconscionable.
It's not only unconscionable, but foolhardy. As roughly a third of Americans are now infected with COVID-19, the risk of new, vaccine-resistant strains increases with every new infection. Such new strains, developed outside the U.S., are now beginning to circulate in the states, just as Rhode Island relaxes pandemic restrictions and renews its pressure to send students into in-person learning.
Let's forget that Raimondo did not disclose how many schools were part of her study, or where they were located (rural communities are less severely impacted than the state's more urban centers, so testing done in those places could yield rosier results).
Don't dwell on the fact that she didn't say whether that less than one percent was .999 percent or .01 percent.
Taking Raimondo's numbers at face value, let's assume "less than one percent," is, say, .5 percent. That would be 44 Warwick students contracting the virus that causes COVID-19, and bringing it home where they may infect their older family members, some of whom will become seriously ill. Some will die.
All of those deaths are preventable. None of them are necessary. And none of them are acceptable.
When history examines these trying times, the decision to accept some deaths for the sake of the economy will not be looked upon kindly.
Governor Raimondo had been rumored to be a pick to head the U.S. Department of Health & Human Services, before Biden tapped her for Commerce. Her recent resume favoring the economy over the lives of a few of her constituents shows that to be a shrewd decision.