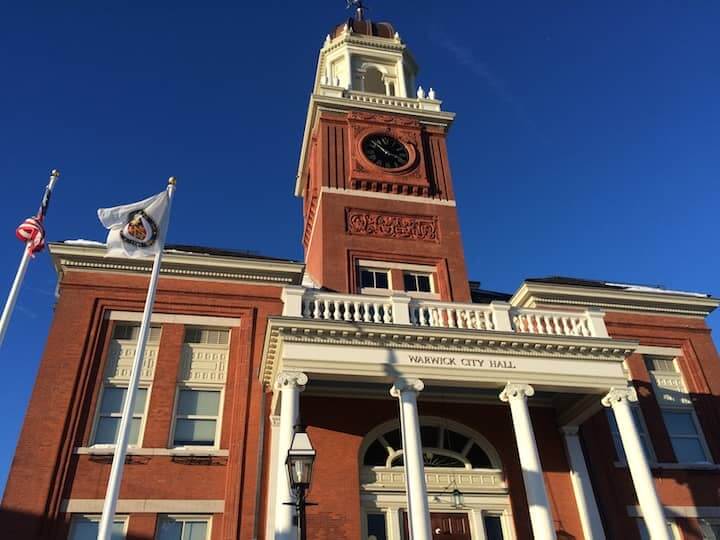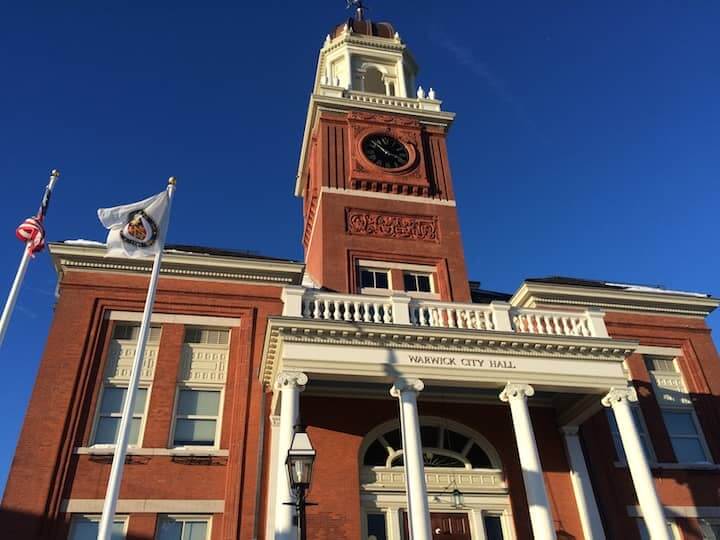 WARWICK, R.I. —  Tuesday night, after Warwick School Finance Director Anthony Ferrucci's presentation of the School Department's spending increase request at $7 million more than Mayor Joseph J. Solomon's budget recommends, the public implored the City Council to work with the Schools to narrow the gap.
Warwick Schools have asked for a $7.7 million increase in their $174,433,413 budget proposal, whereas Solomon has proposed adding $508,499 to the school budget for FY20 in his $322,881,043 FY20 budget. As it stands, the budget would result in a nearly 10 percent decreased tax rate, but the recent revaluation will still result in many higher tax bills, disproportionately weighing on lower-priced homes as a result of market forces.
The distance between the Schools' and Mayor's proposal loomed as an apparent over-budgeted paving account, $3.1 million in FY19 and a possible $2.6 million in FY20, came to light.
While responding to questions from Rob Cote during public comment at Tuesday's budget hearing, officials reported $3.1 million in unspent paving funds from a $5 million appropriation last year. During public comment Tuesday, Rob Cote asked DPW director Mat Solitro how much of that amount the City was able to spend on paving. The answer: about $1.9 million.
"Where did that $3.1 million go?" Cote asked.
Finance Director Brian Silvia said the funds were transferred to line item 63-850, labeled "budget reduction plan."
Solomon's proposed budget shows the amount, actually $3,155,000, in that account in FY19. For FY20, the account is empty.
Solomon did not reply to a request for information on where that money has been applied in FY20 by Warwick Post's deadline for this article.
Cote also took issue with Solomon's budget allocating $4.5 million to paving, more than the city has historically been able to spend in a single year on road paving, weather permitting.
"There is no way you are going to spend $5 million on paving. There is no possible way," Cote said.
If the city is able to spend at least as much this year on paving as it did last year, the unspent balance in the paving fund would be $2.6 million.
After Ferrucci's presentation, during which City Councilors focused on  his understanding of the City's plan to use $4.5 million from the Schools pension fund to balance last year's budget, which proved legally and financially inadvisable, people commenting asked the Council to make good on yearly promises to work with the School Department.
School Committee Chair Karen Bachus, leading a largely newly minted board, reminded the Council that it's dealing with new people dealing with others' mistakes, but committed to a better relationship between the bodies.
"Do not judge us on the mistakes of the past," Bachus said, "So I beg you, all of you, and in the community as well, to work with us."
Tracy McDermott, a teacher's assistant and resident, said she's been attending budget hearings for the last 20 years.
"Every year I cross my fingers that it's going to be different."
After the November elections, with new City Council members and new School Committee members, she said, "All I heard about was how we were going to work together. And again, I walk in here, it's an absolute attack, from every member, other than Mr. Howe…" "The legalese, the court room drama here and the attack on Mr. Ferrucci, and the School Department in general happens every, single, year," McDermott said.
McDermott chided the City Council for failing to come up with a solution for the School Department's financial arrears during the last six months.
"After 20 years, work together, so we can have great schools, and clean buildings and new buildings. Because the finger-pointing has got to stop or it will never get better."
Jay Buongiovanni of the Warwick Financial Taxes Committee, criticized the venom directed at School officials, " I don't know where to start. I'm appalled," he said, turning to Solomon, seated to his far left. "Mr. Mayor, where's your leadership? The Council and the School Department…The tension tonight, and the anger. How can we accomplish the task at hand? How can we get Warwick back on track? I'm at a loss for words. I'm very disappointed in each and every one of you." He added that Solomon should get the Council and School Committee cooperating on the problem. "Mr. Mayor, you've got to get these people together."
Mike Penta, co-owner of Mike and Gel's Pizza on West Shore Road, resident, former Republican Town Committee chair and City Council candidate, said he and his wife, Angelica, have decided to stay in Warwick despite its troubles, a sign of their faith in the City's leaders.
"This budget that we're in, there's not going to be lawyers. There's not going to be lawsuits. You know why? Because they're going to work it out. So work it out," Penta said.
The Warwick City Council returns to amend and vote on the budget and set the tax rate for the City today in Council Chambers at 4 p.m. Warwick_fy20_proposed_budget-reduction-plan 3