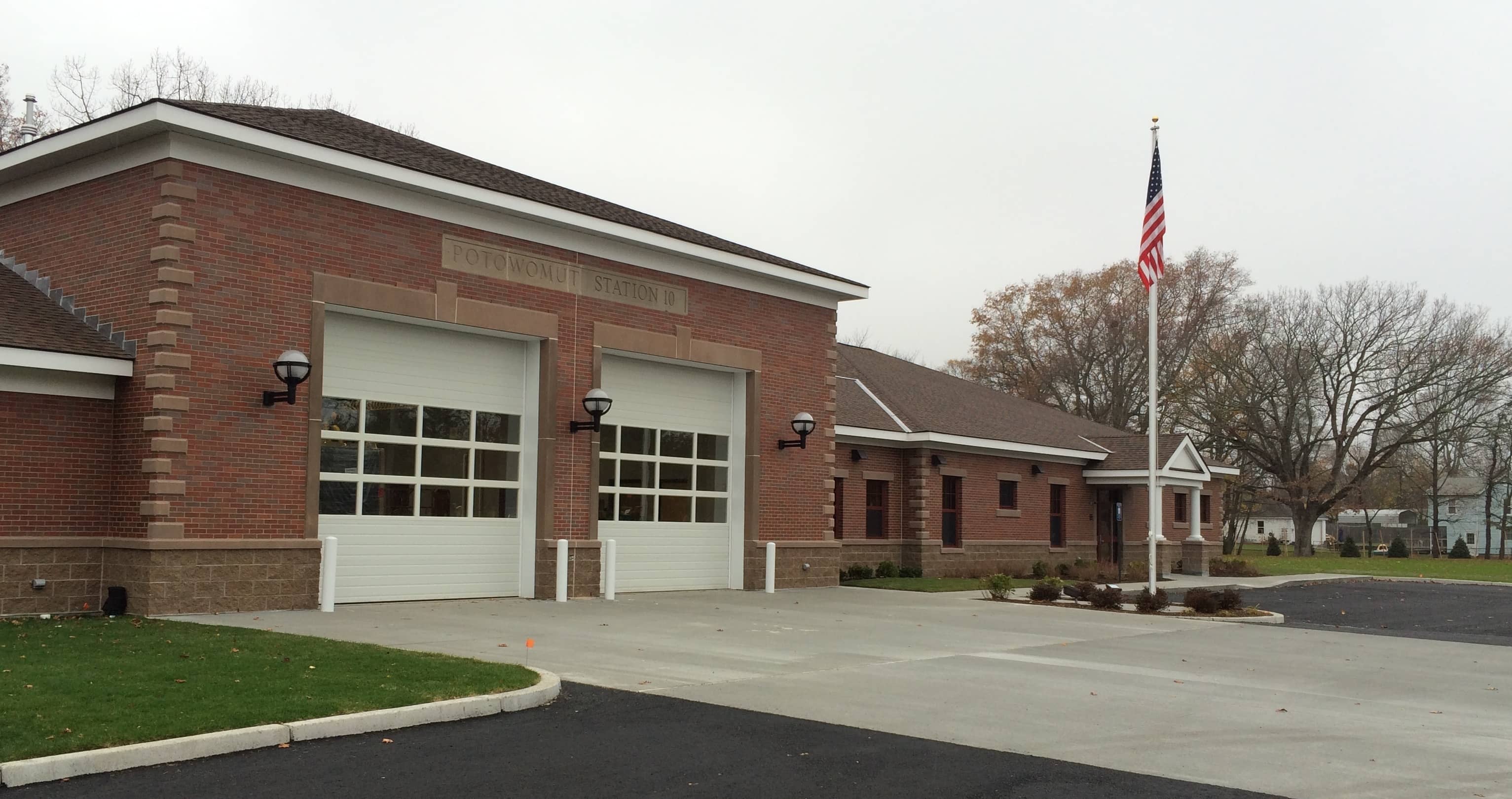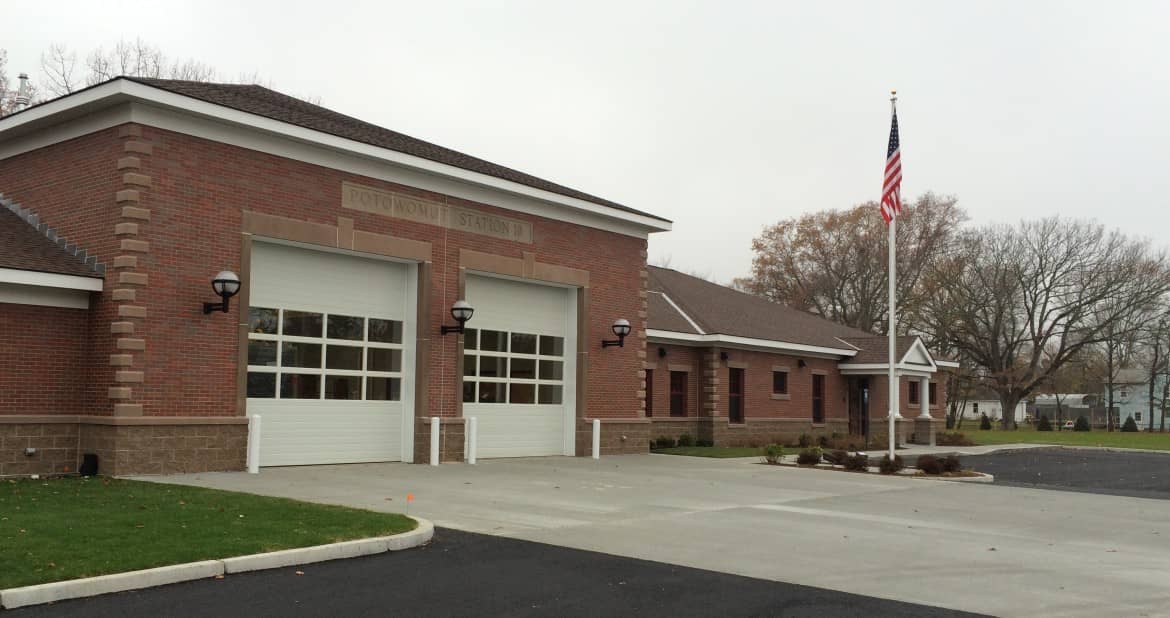 Warwick, RI — On the outside, the new Potowomut Fire Station appears all but complete, but interior work and final cleaning will take about three more weeks, said Warwick Fire Chief Edmund Armstrong.
The final exterior work, gutters, were expected to be installed Wednesday, Armstrong said.
When the station's finished, Station 2's Engine 7 will be re-designated Engine 10, and moved to the site. The site will also house a small, inflatable boat, and three firefighters on duty 24/7, he said.
The new station will also feature a community room and a police substation, a spot where officers can meet Potowomut neighbors for interviews in person.