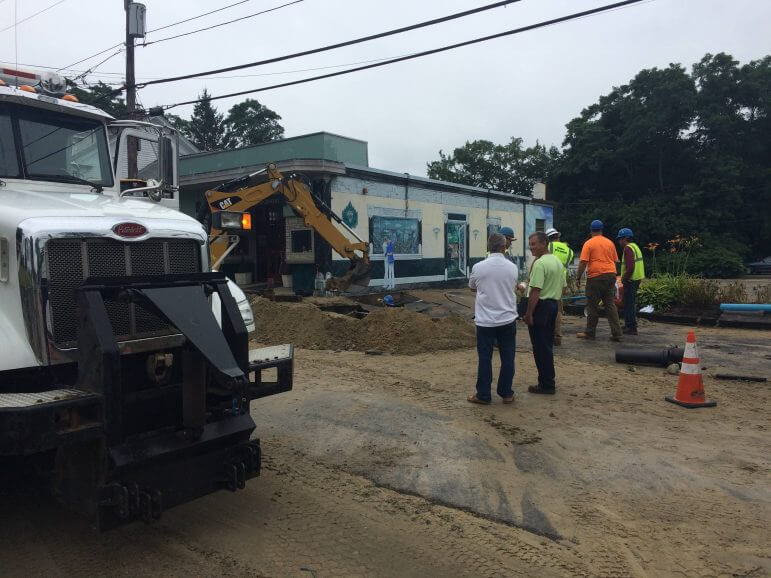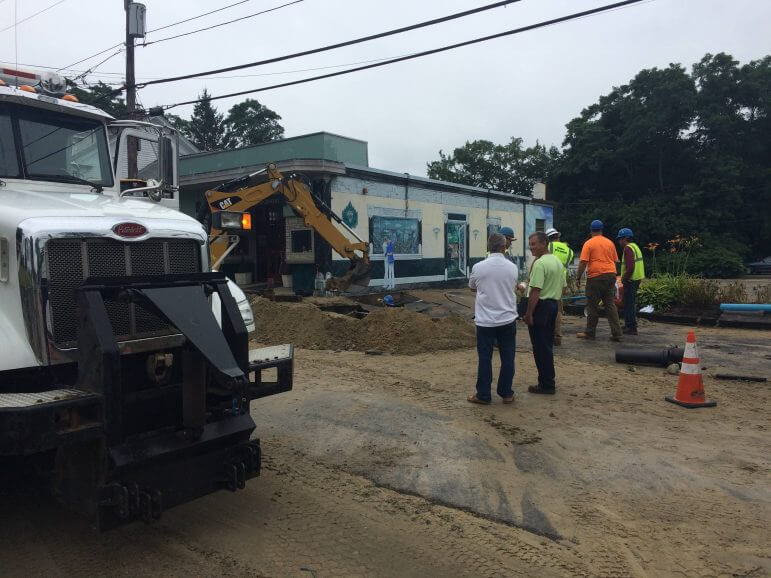 WARWICK, RI  — A water main break during a fire hydrant installation at 6:30 a.m. that shut down Post Road from Apponaug Four Corners to West Shore Road is expected to be repaired by noon, with the road open to traffic again by about 2 p.m., DPW Director David Picozzi and Warwick Mayor Scott Avedisian report.
Picozzi said a crew installing a fire hydrant this morning shut down a six-inch valve to a 30-inch water main in preparation for the hydrant install this morning, when the pressure became too much for the valve.
"The six-inch let go," Picozzi said. He said they have not yet determined why the valve failed.
The break required the DPW to shut down the stretch of Post Road running in front of City Hall, the Central RI Chamber of Commerce, as well as local businesses and churches.
Traffic through Apponaug was diverted along the remainder of the Apponaug Circulator, which has recently been upgraded to allow two-way traffic through the village. Picozzi said that prior to that change, shutting down this section of Post Road would've been more than an inconvenience.
"That would've been a traffic nightmare,," Picozzi said. "I guess we put the roudabouts to their first test."
Avedisian said he expects the road will be reopened to traffic by about 2 p.m.
The Mayor asked communicants of Saint Catherine Church, Saint Barnabas Episcopal Church, Warwick Central Baptist Church and Apponaug Pentecostal Church  to use caution when attending services this weekend.