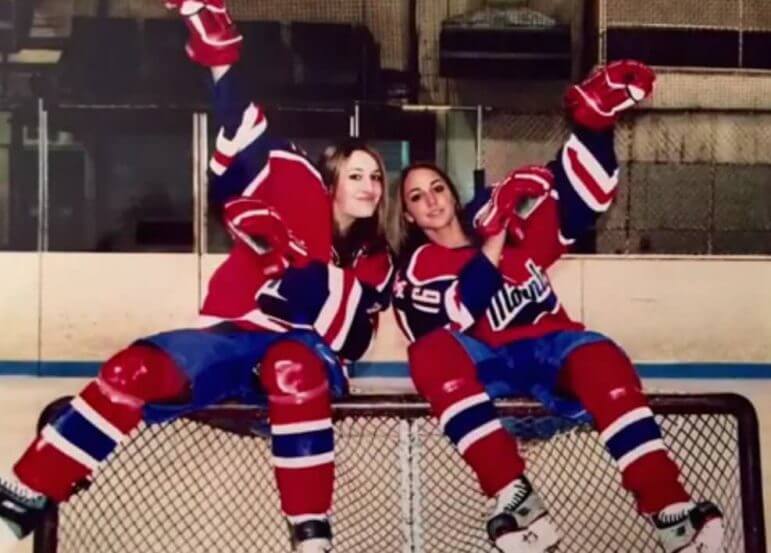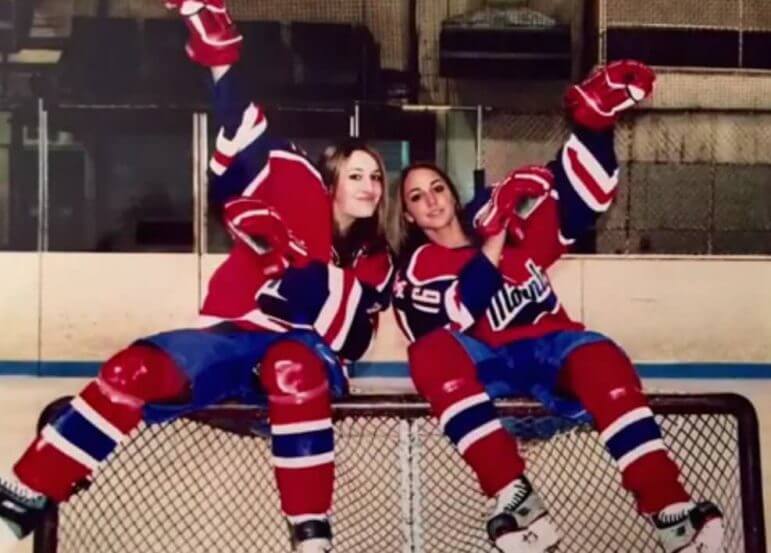 WOONSOCKET, RI — It's been seven years since a tragic 2010 Warwick house fire on Buttonwood Avenue killed four former Mount St. Charles Academy students and the 7-month-old baby of two of the victims, and this weekend's memorial hockey tournament at the private school will help honor their memory.
The Tayla Lackey Memorial Hockey Tournament  at Mont St. Charles in Woonsocket this Saturday 12 p.m. to 8 p.m. and Sunday 1 p.m. to 6 p.m., with a brief speech at 3:30 p.m. following a skills competition between the teams,  has been dedicated to Tayla ('07) along with Nicholas Jillson ('04), Dan Janik ('07) and Amanda Villeneuve and their 7-month-old daughter, Anabelle Janik.
Taryn Lapierre , Tayla's best friend and a friend of the other victims, said the fire, the worst house fire in the state since a 1995 blaze in West Warwick according to a Warwick Beacon report, struck as her friends slept in the top apartment in the house.
Dan and Amanda had just moved into the house with their new baby, provided the space by family so they'd have a home for their new family. The couple had their friends over that night, and went to bed late, Taryn said.
As they slept, carbon dioxide built up in the home from a smoldering fire caused by faulty wiring. They were overcome before the fire began burning intensely enough to wake Neil Leardi, who was sleeping downstairs. He attempted to reach his friends on the second floor but was pushed back by the flames, Lapierre said.
An investigation of the fire showed there had been no working smoke alarms or CO2 alarms in the home. Lapierre said the wake of the tragedy underlined the importance of keeping home smoke and CO alarms working and with full batteries.
This weekend's tournament, she said, will hopefully remind many of the need to be prepared for house fires, help pay for a memorial bench with the victims names on Mount St. Charles school grounds, and benefit the sports programs the former students enjoyed while studying there.
During her tenure at Mount St. Charles, Tayla was a member of two state champion hockey teams and was named the team's Hobey Baker recipient her senior season. This award was given to Tayla in recognition of her sportsmanship, character and ability to be a positive role model on and off the ice.
Though smaller remembrances of the fire victims have been celebrated, this is the largest held so far, Lapierre said. She said she felt something more involved should be done, and she wanted to make sure a memorial to Tayla, Dan, Amanda, Nicholas and Anabelle was placed at the school.
"It's something that I've wanted to do for a very long time now," Lapierre said.
As for the tournament, she had only expected about four teams, and got six signed up, which was  a pleasant surprise. Registration for teams has closed but admission to the tournament is free, and Lapierre says everyone is welcome.