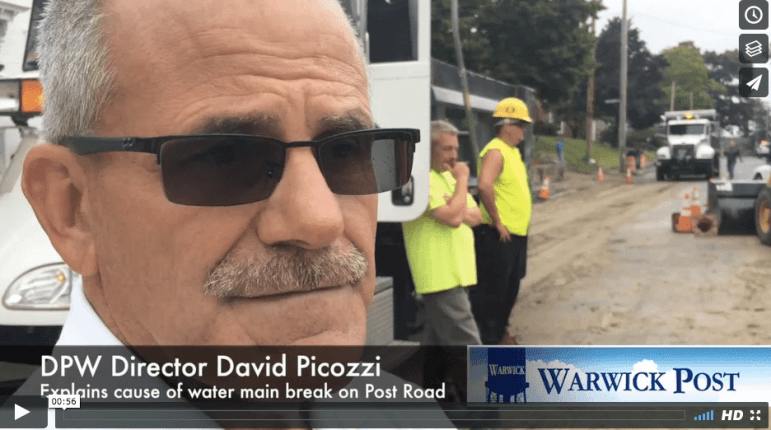 WARWICK, RI  — DPW Director David Picozzi explained the July 14 morning water main break and efforts to repair it that morning, noting the how of the situation, but said they have not yet determined why the break happened.
The break, in front of Fine Time Watch & Repair at 3228 Post Road, shut down Post Road from Apponaug Four Corners to West Shore Road and was expected to be repaired by noon, with the road open to traffic again by about 2 p.m. Sand was strewn across the road in front of City Hall and the Warwick Center for the Arts., and a number of DPW trucks were parked in the street as crews finished repairs at about 11 a.m.
A portion of the parking lot adjacent to Fine Time was also damaged during the water main break.
The Mayor asked communicants of Saint Catherine Church, Saint Barnabas Episcopal Church, Warwick Central Baptist Church and Apponaug Pentecostal Church  to use caution when attending services this weekend.