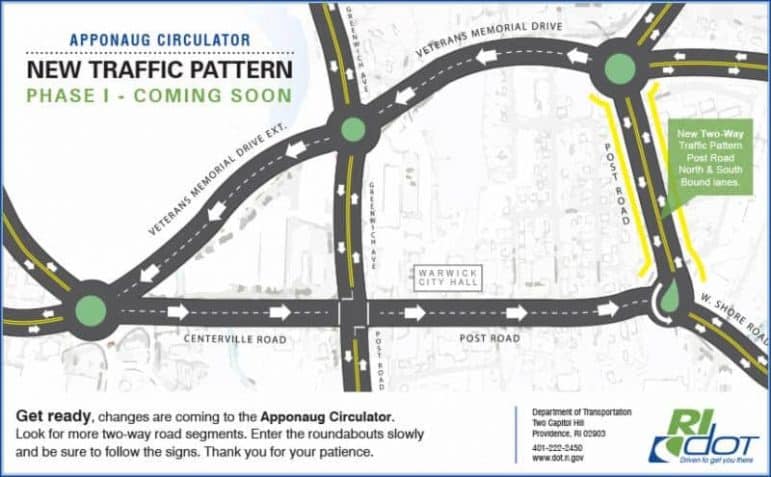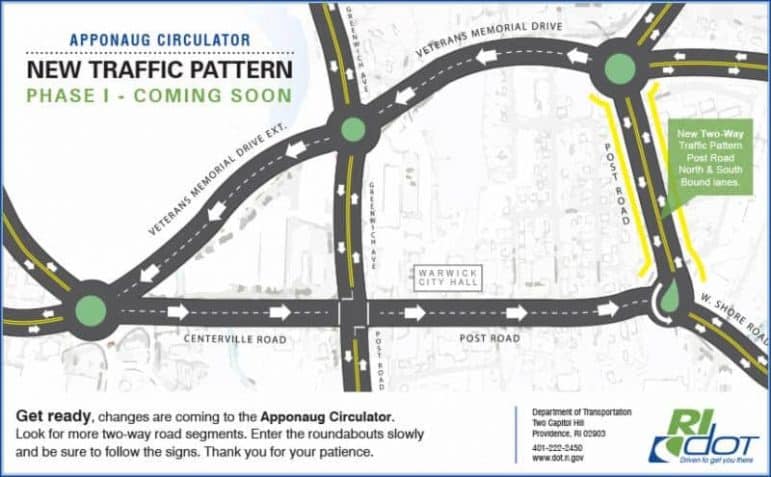 WARWICK, RI —Rhode Island Department of Transportation (RIDOT) is set to open Post Road between West Shore Road and Veterans Memorial Drive sometime next week, weather and circumstance depending, as the Apponaug Circulator Project progresses.
By the end of November, additional segments of one-way roads in Apponaug will transition to two-way traffic, relocating the main flow of traffic around Apponaug instead of directly through the heart of this historic village, according to a release from the department.
"Now that will be two-way," said RIDOT Spokesman Charles St. Martin.
The change will affect motorists traveling south between the Greenwood section of the city or the T.F. Green State Airport area and West Shore Road. Also, motorists heading from Apponaug village or West Shore Road toward Greenwood or the Airport area.
RIDOT officials remind motorists to yield to traffic already in the circle as they approach each roundabout. Temporary delineators are planned to be installed in this stretch of roadway to indicate to motorists that they need to use the roundabouts to reverse direction and access side streets rather than making left hand turns.