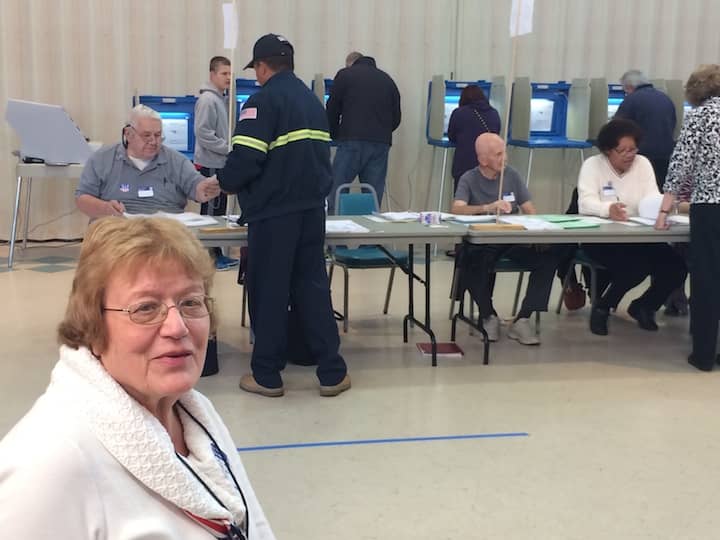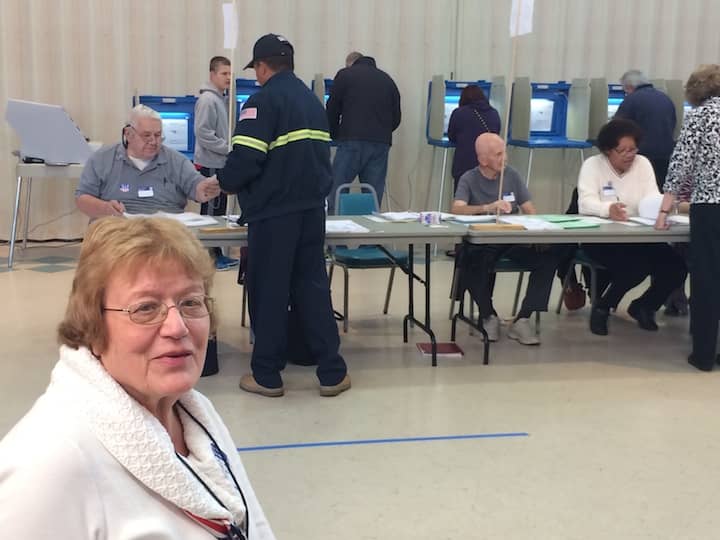 WARWICK, RI — Voting was off to a brisk and well-organized start right off the bat during the first hour of voting, a trend that continued through the morning and into the early afternoon.
"It's been great. It's been busy here,"  said Warwick Director of Elections Patty Aylesworth, and smooth sailing throughout the day. A few incidents occurred with broken voting machines, she said, but those were quickly fixed.
At Pilgrim Senior Center, where political signs walled off the sidewalk, about 97 voters had cast their ballots by 8 a.m., one hour into Election Day, said Moderator Pat Zotos. Polls close at 8 p.m.
Mayor Scott Avedisian joined a group of people holding signs for him outside the polling place, chatting in the bright early November sun. Avedisian said there had been about 100 people at Aspray Boat House lined up waiting to get in and do their voting, before the polling place opened.
Aylesworth said she wasn't around for the last Presidential election, but this one may be one for the record books on turnout alone, according to some veteran election workers. Warwick Board of Canvasser coordinator Dottie McCarthy, for instance. "She says this is the craziest (crazy busy) election she's seen," Aylesworth said.