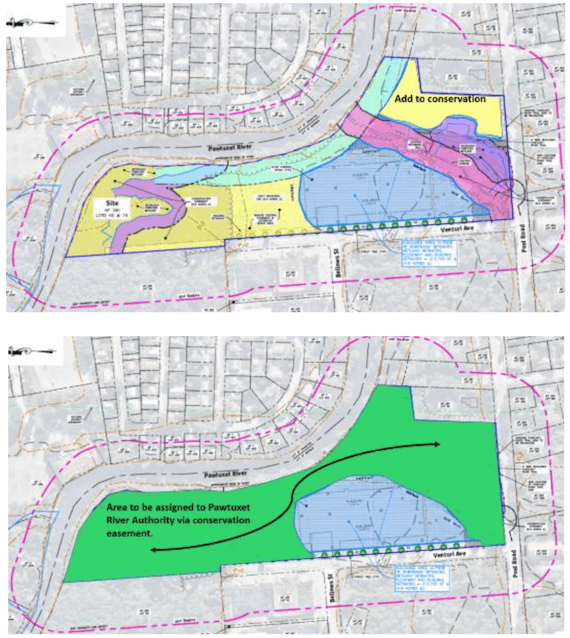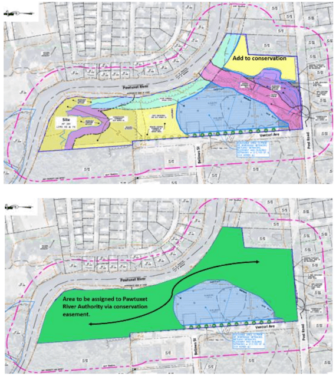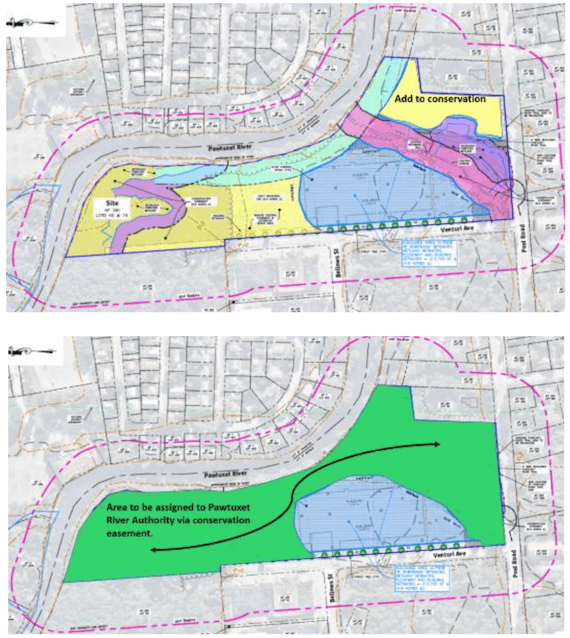 WARWICK, RI — The owners have withdrawn their 175 Post Road contractor storage proposal as a Zoning Board appeal by the Pawtuxet Green Revival to the Feb. 8 Warwick Planning Board approval took shape.
The Warwick Planning Board approval of the 65,000 sq. ft. Post Road contractor storage facility was made on the condition of expanded open space and an environmental impact report. At the time, co-owner Artak Avagyan said he and Lee Beausoleil had not decided if they would make their own appeal.
"Still weighing my options," said Avagyan after the decision. Thursday, when asked to confirm the withdrawal, Avagyan said it wasn't accurate, as of yet. He did not reply when asked to elaborate.
An April 21 letter sent to Warwick Planner Tom Kravitz by attorney Nicolas Goodier at Mancini Carter PC informs him the applicants are withdrawing the application.
"Please accept this correspondence as a withdrawal of the above application. Notably, this withdrawal is submitted without prejudice to the refiling of an application, at the master plan stage, to the Planning Board at some point in the future. At this time, however, due to various circumstances and factors, the Project is not being pursued by my Clients," Goodier wrote.
His letter also references the applicants' own appeal of the decision, which Goodier writes in the letter should each be cancelled out by the withdrawal of their application.
The developments follow a year-long struggle between the property owners and hundreds of Warwick and Cranston residents protesting at Planning Board meetings, and after more than a thousand residents signed a petition against the proposed industrial development on the banks of the Pawtuxet River.
Among those opposing the plan was Michael Zarum, a member of the Warwick Land Trust and President and Chairman of the Buckeye Brook Coalition, was one of many voices opposed to the use of the site for construction storage, described as materials typically found in a residential garage. That doesn't rule out paint, turpentine, and certain solvents, he said.
"Sooner or later they're going to have a storm that's going to flood the area," Zarum said, "The water's going to go in the doors and that material is going to go into the Pawtuxet River Basin."
"Together our community stood up for the protection of the Pawtuxet River," Pawtuxet Green Revival spokesman Jeff Sutton said.  "We believe that industrial uses and hazardous materials don't belong within wetlands, on a floodplain, and along the banks of a river that is recovering from decades of industrial pollution. We will not go back in time."