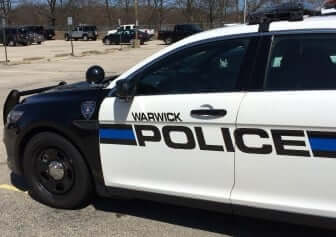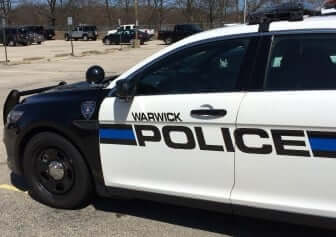 WARWICK, RI — Officer Ben Bratko spotted a swerving 2015 Ford Edge on Warwick Avenue doing 48 in a 35 mph zone Nov. 8 at 7:49 p.m. and stopped the driver, arresting her on a DUI charge.
Bratko reported the Ford had taken a right onto Post Road without using a turn signal before he observed the swerving. The driver pulled over after several seconds at the Sandalwood Road intersection, striking the curb, according to the officer's report.
Bratko identified the driver as Christine Leonard, 64, of 78 Hobson Ave., Apt.1, East Providence, and noted a strong odor of alcohol on her breath, as well as slurred speech. She also whispered her last name several times when asked to identify herself, forcing Bratko to get her full name from her license.
Bratko discovered her license was suspended from a background check. As they talked, Leonard stated she had been headed toward Johnston from Mineral Spring Avenue in North Providence, and did not know how she had ended up in Warwick, according to the officer's report.
During a series of sobriety tests, Leonard demonstrated a lack of smooth pursuit and involuntary movement in her vision, stepped off-line on every step during the walk and turn, and could only keep her foot up three seconds during a one-leg stand.
Bratko arrested her on suspicion of DUI, and transported her to Warwick Police Headquarters, 99 Veterans Memorial Drive, were she refused to submit to a breath test of her blood alcohol level. The officer charged her with DUI, blood alcohol unknown, first offense, and cited her for speeding, not using turn signals, and lane violations.