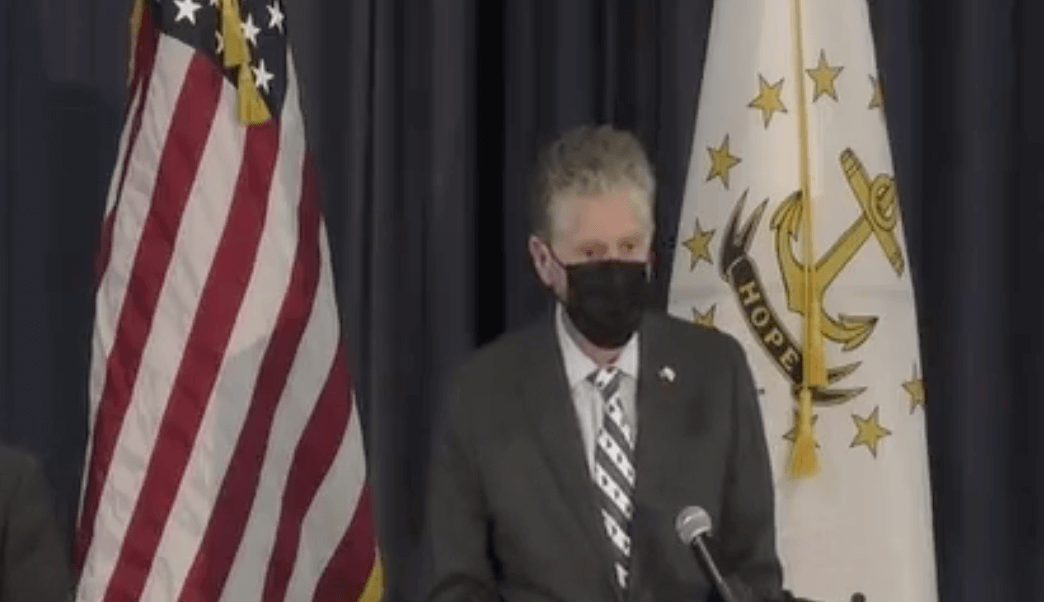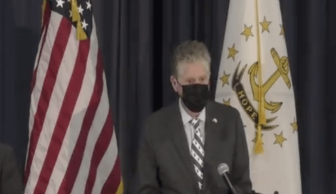 PROVIDENCE, RI — Rhode Islanders need to keep using all COVID-19 strategies to put the pandemic behind us, Gov. Dan McKee told the public during a live-streamed press conference Dec. 1.
"We need to layer all the mitigating strategies that we have to keep one another healthy, and safe during the season, while keeping our economic recovery moving ahead full-force," said Gov. Dan McKee.
That includes vaccinations, booster shots, regular testing, flu shots, hand-washing, and high-quality masks. Proving you've taken care of the vaccination and booster parts will be easier with a new app the state is developing to let people reliably verify their vaccination status.
"We're going to make it available as a convenience." McKee said, for venues and people who choose to use it.
About 95 percent of eligible adults have gotten at least one shot, McKee reported. According to RIDOH data, 70 percent of teens 15-18, (37,545) have gotten at least one shot as of Dec. 1. About 54 percent of children aged 10-14 have gotten at least one shot.
McKee said that nearly 20,000 5-11 year olds in RI have been vaccinated so far.
Director of the RI Department of Health Dr. Nicole Alexander-Scott pointed to recent upticks in the state's percent positive cases.
"It's clear that COVID-19 is still with us," Alexander-Scott said. Most infections are delta variant right now, she said.
However, Alexander-Scott repeated recent warnings about the potential for the Omicron variant, which has 30 mutations in the spike protein involved in infecting cells. The mutations have allowed this variant to spread very readily in South Africa, she said.
Rhode Island has some good news going for it in that regard, she said, including:
RI's state health lab is able to detect the Omicron variant in RI.
Many Omicron-infected people experience mild to moderate, not severe, symptoms.
Current vaccines should provide some protection, and, Alexander-Scott pointed out, "The protection it provides is significantly more than the lack of protection without the vaccine."
Alexander-Scott reminded parents that unvaccinated groups are where the state will see the majority of new cases of COVID-19.
"Any of these variants target the population where you have the most number of unvaccinated individuals."
Alexander-Scott also urged people to wear masks in public.
"Mask wearing is incredibly important. The Governor shared that only 20 percent, and probably less, of our population is doing that. In addition to vaccines, mask wearing is what's going to be key to getting us through this COVID response effectively. And particularly, this winter."