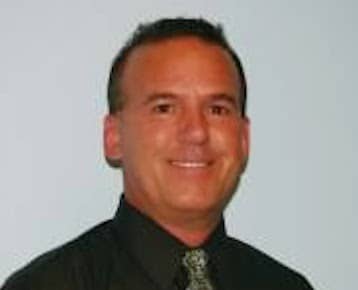 WARWICK — Mike Penta, independent candidate for the Ward 4 City Council seat, businessman, fund-raiser for the homeless and needy and 42-year Warwick resident, aims to increase revenues, not taxes, properly fund and fix schools, and proactively negotiate municipal employe contracts.
"I am running for City Council because I believe there is so much more that Warwick can offer to the residents of Warwick, and also feel that people need a voice that will be heard and fight for what's right," Penta said in written comments responding to a questionnaire.
Penta last ran for the Ward 4 seat in 2012 against then-Councilman Joseph J. Solomon, winning 1,529 votes to the Democrat incumbent's 2,411, about 38 percent of the vote that year. He also ran against then-councilwoman Camille Vella-Wilkinson for the Dist. 21 General Assembly seat, winning 546 votes to Vella-Wilkinson's 787, about 30 percent of that vote.
Penta has owned MIC Renovating Inc., for the last 26 years, and recently opened Mike & Gel's Pizza on West Shore Road with his wife, Angelica. Together, the two are very active in Warwick and West Warwick, often running fundraisers at their businesses to aid the homeless and shelters in the area.
Penta has four children and six grand children.
In response to a questionnaire on his candidacy and goals as a would-be councilor, Penta said he would like to work to make sure the city gets the most value out of defunct schools it needs to sell. He also said he wants to make sure tax revenue is directed to keeping up city infrastructure, search for revenue options that don't increase taxes, and work on tax relief.
Here are Penta's responses to the rest of the questionnaire:
What do you think is causing the apparent acrimony between the School Committee and City Council? This year, the Council and School Committee failed to meet as required to discuss the budget. What would your solution be?
Penta: I would make it a point to sit with School Committee, fire, police and municipal workers ahead of budget season and try to come up with reasonable settlements. Not wait until budget time. Not wait until election time. This needs to be settled way in advance of the budget, so everyone works with contracts. Our Schools can not continue on this path and if done so, I predict a year disaster in Warwick to come sooner and harder than ever.
How do you think the relationship between the City and the RI Airport Corporation is working out for the City? 
Penta: I think that the airport corporation can definitely give the city a little more funding considering the tax money lost by homes taken from the south and north. We lost lots of revenue and I'm not sure that what we are recovering from them nearly matched lost funds.
The fire contract is in arbitration – what would you want to see in the next contract that could avoid problems such as those recently brought to light by the he WFD overtime "side deal" brought to light by Rob Cote and Ken Block?
Penta: As we all know, there is an open investigation going on right now. When results are in, then I would work further to address issues.
Again, I feel that if meeting ahead of time, in advance, an agreement and/or a solution can be sought to not come to this. I believe that all these issues with contracts always come to this effect, more so around election time.