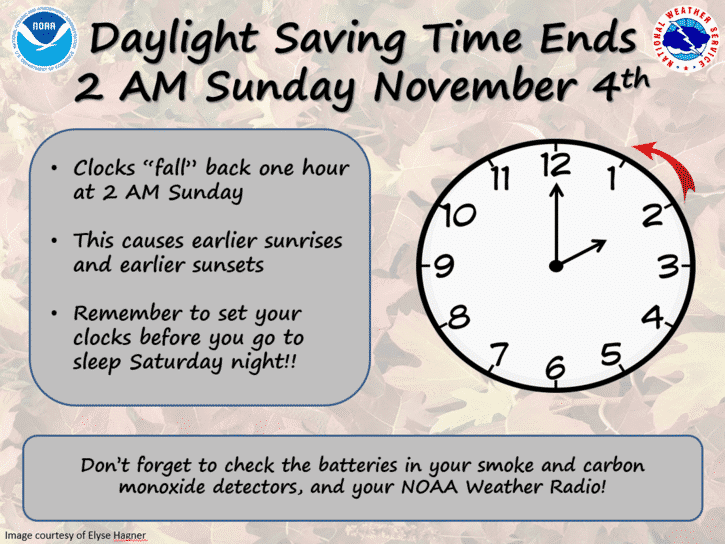 While you're reviewing your choices on candidates for the election Nov. 6, don't forget it's also time to Fall Back — set your clocks back an hour — for Daylight Savings Time at 2 a.m. tomorrow.
Daylight Savings Time, said to have been the brainchild of Benjamin Franklin,  has been in use throughout much of the United States, Canada and Europe since World War I, according to NASA.gov.
While most modern appliances — cell phones, alarm clocks, some TVs — switch the time automatically, it's still a good idea to change the times on other devices Saturday night before bedtime.
It's also a good time to switch the batteries in smoke alarms and CO2 detectors, not all of which beep incessantly when they need new batteries.
Like many longtime American practices, DST in the fall has its own history of oddities, according to webexhibits.org, including:
DST can change birth order During the time change in the fall, one baby could be born at 1:55 a.m. and the sibling born ten minutes later, at 1:05 a.m. In the spring, there is a gap when no babies are born at all: from 2 to 3 a.m.
Trains in limbo When clocks fall back in October, Amtrak trains running on time stop at 2 a.m. and wait one hour before resuming. Overnight passengers will find their train at a dead stop and their travel time an hour longer than expected.