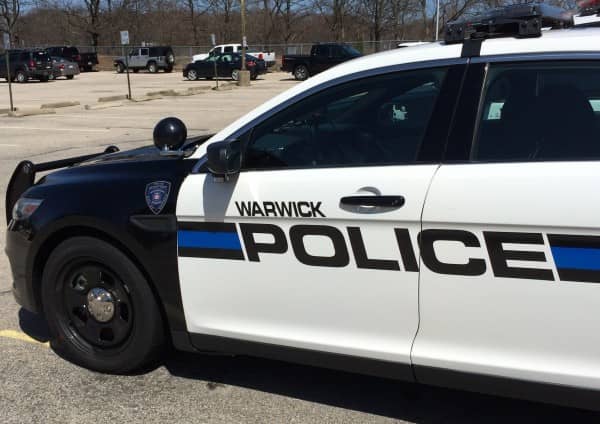 WARWICK, RI  — Officer Damian Andrews was called to the area of Bald Hill Road and East Avenue Sept. 2 at 1:52 a.m. for a report a driver going the wrong way on a one-way street, stopping and arresting the driver of a gray 2014 Toyota on a DUI charge.
Andrews spotted the driver within a few minutes and pulled him over on Bald Hill Road's northbound lanes, according to the officer's report. Andrews identified the driver as Colton McDonald, 35, of 5 Turning Mill Lane, Quincy, MA.
McDonald, the only person in the car, smelled of alcohol, according to the officer's report. Andrews also noted the driver's eyes were bloodshot, his speech was slurred and his mannerisms were sluggish, according to the report.
When Andrews asked McDonald if he knew where he was, the driver said, 'No,' according to the report.
Andrews asked McDonald to exit the car and perform a series of sobriety tests, which McDonald agreed to do, then nearly failed the first part as he lost his balance and staggered from the car, according to the report.
McDonald survived stepping from his vehicle to demonstrate a lack of smooth pursuit in his vision, an inability to maintain a heel to toe cadence during a walk and turn, or to balance on one foot without swaying during the one-leg-stand test.
Andrews arrested McDonald on suspicion of driving under the influence of alcohol and transported him to Warwick Police Headquarters, 99 Veterans Memorial Drive, where he refused a breath test of his blood alcohol.
Andrews charged McDonald with DUI, first offense, blood alcohol unknown, driving the wrong way on a one-way road, leaving his lane of travel,  and cited him for refusing the breath test.