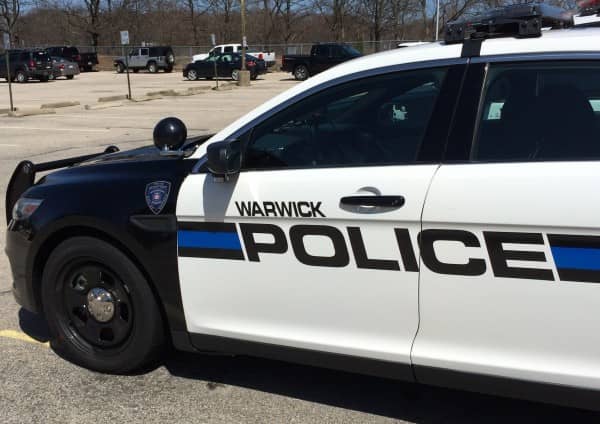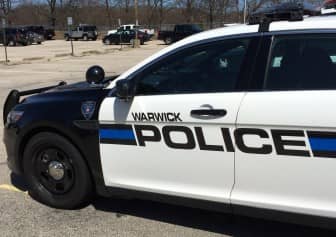 WARWICK, RI — Warwick Police arrested two men for unlawful computer access Sept. 9 at 3:11 a.m. after a CVS employee at 2400 Warwick Ave. reported they had harassed a clerk before walking across the lot, leaving stolen debit card they'd used to buy a $150 and $25 gift cards.
Officer Kyle Fitzsimmons and Karen Haarr responded to the call and spoke with the two men, later identified as Justin Turner, 33, and Christopher Perry, 34, both of 23 Princeton Ave., according to officer Haarr's report.
As Perry handed his passport to Haarr, a license belonging to Geraldo Queiroz, 55, fell out of it. Perry told the officer he had found the license the previous day on West Shore Road.  When contacted, Queiroz reported he had lost his wallet that day in the Warwick Home Depot parking lot.
Turner gave a false name and it took some time to determine his identity, according to the report. With Turner positively identified, he was placed in a cruiser and Haarr questioned Perry.
As they spoke, Perry lit a cigarette. When Haarr asked him to put it out, he yelled that he was a free man and could do whatever he wanted, punctuating the sentence with a four-letter word.
The clerk said the two men had passed Queiroz's debit card between the, purchasing drinks and the gift cards, but became upset and left without the card when Perry attempted to MoneyGram himself $150 using the card but couldn't provide positive identification and was declined.
Haar and Ftizsimmons arrested the two men, charging each with illegal computer access, also charging Turner with obstruction of an officer, and also charging Perry with disorderly conduct.