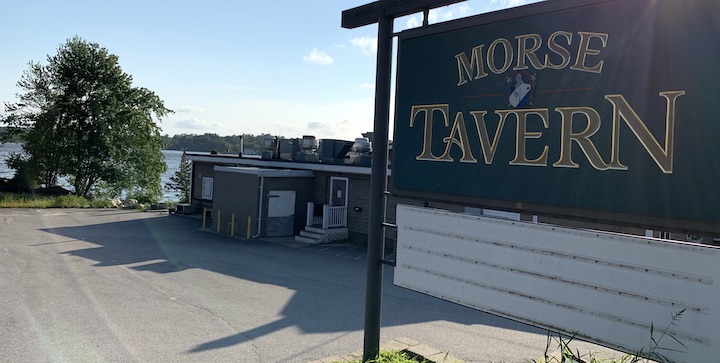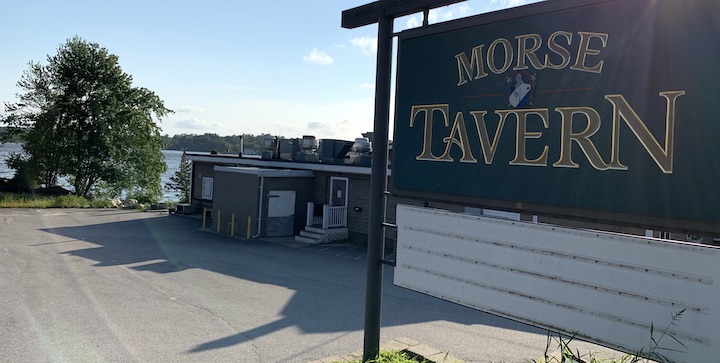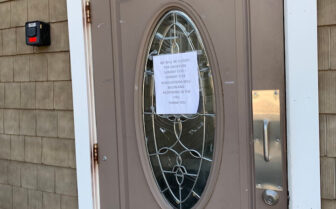 COVENTRY, RI — Morse Tavern, owned by 446 Tiogue Avenue LLC, has informed performers that it has closed permanently, but a front-door note says it's closed for summer renovations.
The former home of  Tiogue Tavern. Doherty's Lakeside, and for many years prior to that, Nino's, was purchased for $725,000 by 446 Tiogue Avenue LLC, in 2018. It is managed by John Stournaras, owner of Bolton Street Tavern in Marlborough, MA and Morse Tavern in Natick, MA. Calls to Stournaras seeking comment for this story were not returned.
Morse Tavern's Coventry location website now displays a "down for maintenance message. The location's Facebook page is also down.
On July 10, the Stumbling Murphy band posted to its Facebook fans that its scheduled date for July 16 had been cancelled.
"We just found out that the Morse Tavern has closed permanently. We are saddened by this news as it was such a fun place to play and great food," the band told followers.
Rhode Noise also alerted its fans that a permanent closure had cancelled their summer shows at the restaurant.
"Hey everyone. The word has been out on Facebook, but making it official for you all. Morse Tavern has closed their doors permanently so unfortunately our July and August shows there have been canceled."
Ohana Barbecue, which recently opened its doors in Coventry, offered to help employees at the restaurant, and expressed remorse that a local restaurant had closed.
"In the hospitality community, we all battle the same things: dealing with the costs of…well, everything, finding and keeping great talent, dealing with negative reviews…and the list goes on. When we hear about a restaurant closure, it's a punch in the gut to us all. We are all a part of the same Ohana. To the Morse Tavern family, you fought the good fight. Any of the staff worried about where they'll land next, send us a message. We're going to do our part and help who we can."